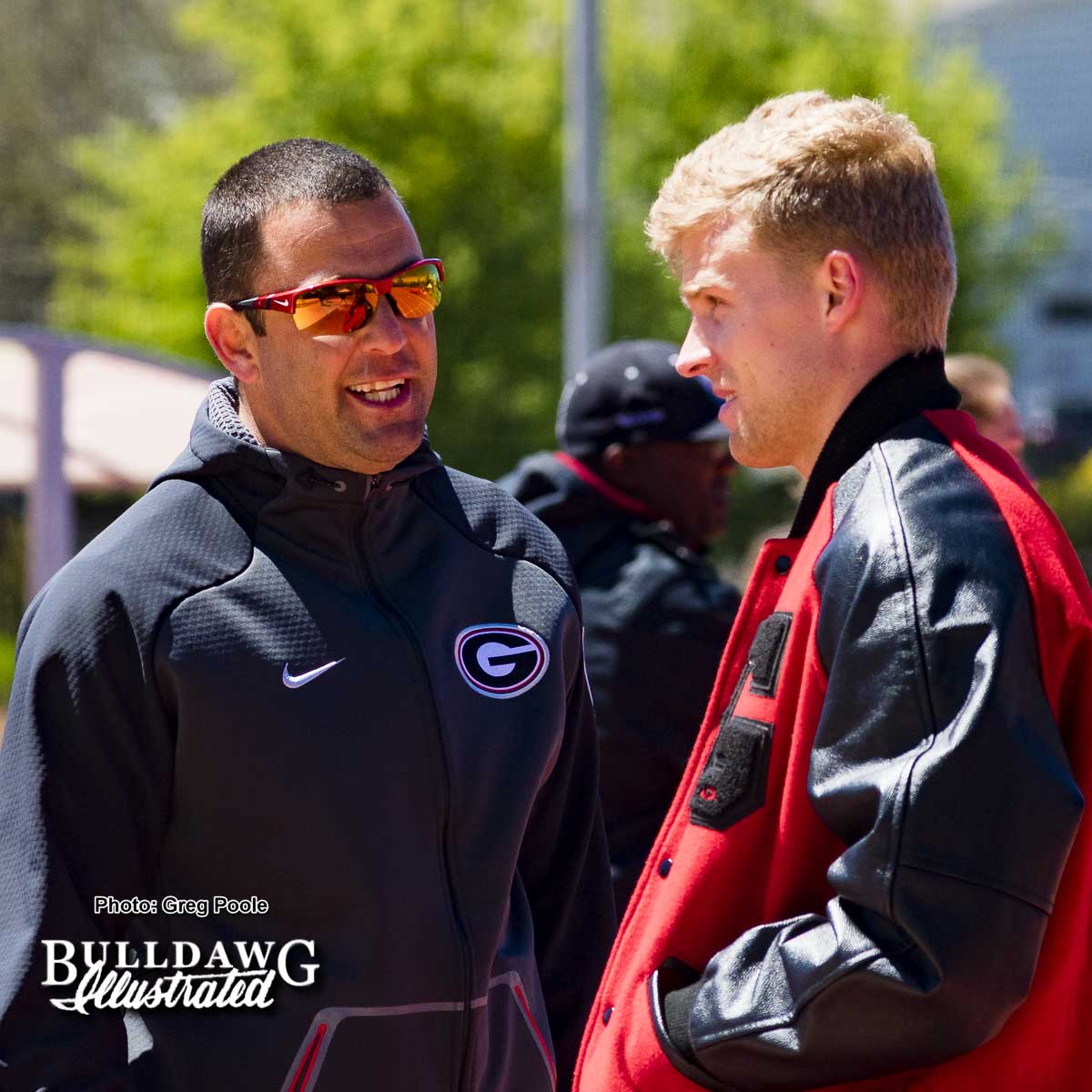 COLLEGE STATION, Texas — The top-ranked Georgia women and second-ranked Bulldog men returned to College Station, Texas, on Wednesday before the NCAA Indoor Championships begin at Texas A&M's Gilliam Indoor Track Stadium on Friday and Saturday.
When Do The Dogs Start On Friday?: Senior Karl Saluri and freshman Johannes Erm will start the meet in the heptathlon on Friday at 1 p.m. ET and will complete four of seven events (60-meter dash, long jump, shot put, high jump) on the meet's first day. 
Sophomore Louisa Grauvogel will begin the first event of the pentathlon minutes after the heptathlon starts at 1:15 p.m. and will wrap up her five events (60m hurdles, high jump, shot put, long jump, 800m) on Friday.  The Championships' open events begin on Friday at 6:15 p.m. with the women's shot put.
Where To Catch The NCAA Championships: Live streaming of the NCAA meet will air on ESPN3 starting on Friday at 6 p.m. (http://gado.gs/8n0) and beginning on Saturday at 5 p.m. (http://gado.gs/8n1).  The broadcast talent includes Dwight Stones, Larry Rawson, Dan O'Brien and John Anderson.  A tape delay special of the Championships will air on ESPN2 on Sunday at 7 p.m.
Live Results: For results throughout the weekend, please visit: http://gado.gs/8mz
Ranked no lower than fourth indoors nationally since 2015, the Lady Bulldogs moved to No. 1 for the first time since '15 after the Southeastern Conference Championships two weeks ago and have been third or better at the last four NCAA indoor meets.  UGA is in search of the program's first national team championship (team has been second twice indoors – 2017, 1996).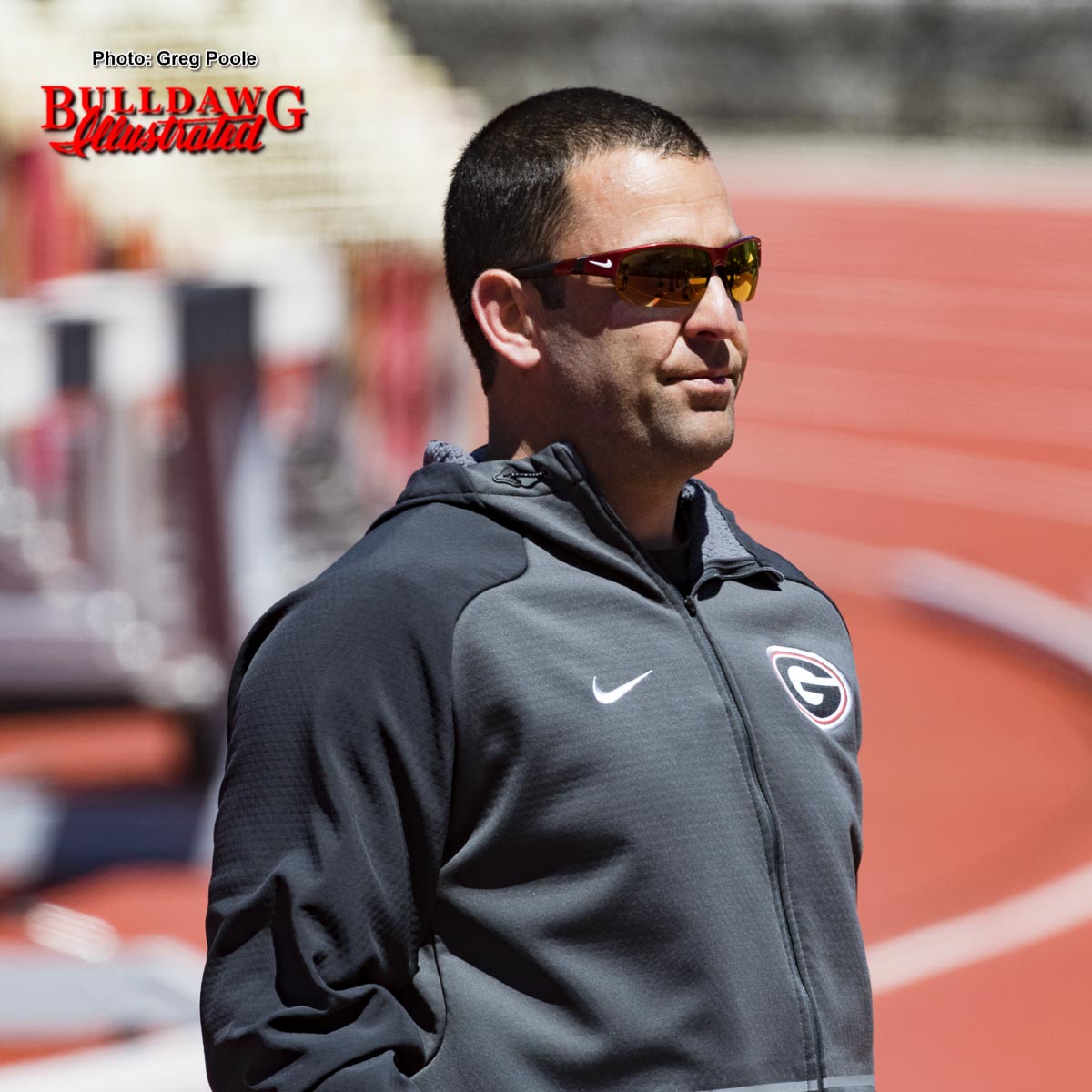 Surging to a program record second in the polls, the Georgia men have their sights set on complementing their record-setting fourth-place finish at the 2017 indoor Nationals.
"We have arrived at the most anticipated moment in our program this year yet," said third-year Bulldog head coach Petros Kyprianou.  "Everyone is excited to finally go give our best shot at the NCAA Championships and see what we can accomplish with this talented group of young men and women.  It will be a hard battle and everyone knows this.  Going up against these traditional NCAA powerhouses it is not an easy task and our student-athletes know they have to keep their focus as sharp as a laser beam, and just do these simple things they have been doing all year long at an extraordinary level.  Then we can hope for something special.
"Both the men and women's teams know what to expect and most of them been there before.  I want to see how our newly 'baptized in the NCAA fire' respond and if they have accepted the challenge I put out there.  This is a fact that will make the difference for our team.  Kentucky, Arkansas, USC, Oregon and us are all very close to each other and anything can happen.  We respect the heck out of our opponents and we want to line up against them and see how hard we can push.  At the end of the day, I want our teams to have fun at these Championships and I know the only way they will be satisfied is if they performed up to their expectations, which are high.  Go Dawgs!"
What Dogs Advanced To NCAAs?: Featuring all seven women and five of the eight men ranked in the nation's top eight scoring spots, the Bulldogs bring a high-powered lineup to the Texas A&M campus, including three national leaders.
For the Lady Bulldogs, junior Kate Hall (long jump, 60m), freshman Lynna Irby (200m, 400m), Grauvogel (pentathlon), senior Keturah Orji (triple jump, long jump), senior Mady Fagan (high jump), freshman Tara Davis (60m hurdles, long jump) and sophomore Jessica Drop (5000m) have advanced to the final indoor meet.
On the men's side, senior Cejhae Greene (60m), junior Kendal Williams (60m), Saluri (heptathlon), junior Michael Nicholls (60m hurdles), junior Keenon Laine (high jump), junior Denzel Comenentia (shot put, weight throw), sophomore Darius Carbin (high jump), Erm (heptathlon) are slated to compete at indoor Nationals.
Accolades Abound For Dogs: This week, the Bulldogs collected a number of U.S. Track & Field and Cross Country Coaches Association (USTFCCCA) and SEC awards.  Kyprianou was named the USTFCCCA South Region Women's Coach of the Year; Comenentia was named the Men's Field Athlete of the Year; Irby was named the Women's Runner of the Year; and Orji was named the Women's Field Athlete of the Year.
For the SEC awards, Orji garnered the SEC Women's Field Athlete of the Year, Davis earned the Women's Co-Freshman Field Athlete of the Year and Erm was honored as the Men's Freshman Field Athlete of the Year.
Orji had been recognized as the league's Scholar-Athlete of the Year earlier this season.
A Glimpse At The 2017 NCAA Championships: The Lady Bulldogs matched their top finish (second) in history last year after scoring a school record 51 points.  Orji (triple jump), who also scored in the long jump, and Fagan (high jump) each won events at the 2017 NCAA indoor meet.  Hall also returns after taking fourth last year in the long jump.
The Bulldogs had six scorers help them take fourth last year and five of those are returning.  Saluri, Williams (60m), Comenentia (shot put; also advanced in weight throw in 2018) and Laine and Carbin (high jump) all return aiming to score.
Twice To Texas: This will mark the second time in three weekends Georgia has competed at Texas A&M after battling at the SEC Championships on Feb. 24-25.