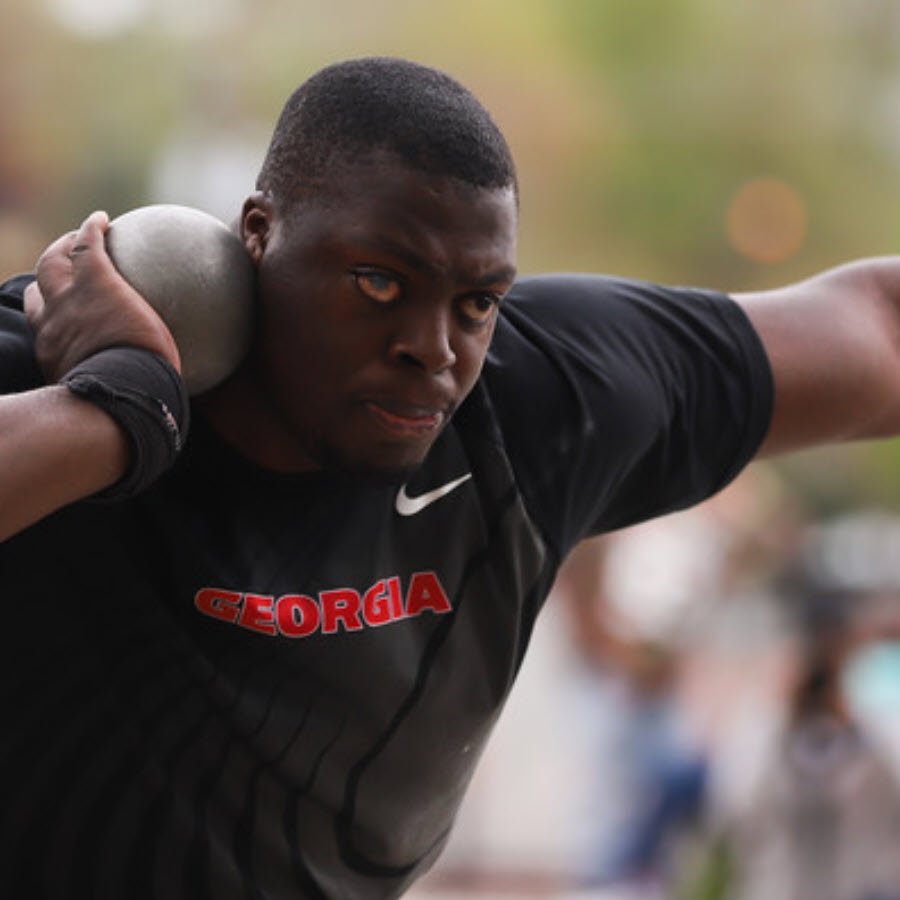 Georgia track and field senior Denzel Comenentia has earned U.S. Track & Field and Cross Country Coaches Association (USTFCCCA) Co-South Region Men's Outdoor Field Athlete of the Year honors for the second straight year.
Comenentia, a native of Amsterdam, Netherlands, split this year's award with Mississippi State javelin specialist Anderson Peters. In addition to his 2018 outdoor accolade, Comenentia was also the region's 2018-19 Field Athlete of the Year indoors.
The Bulldog men have won the South Region Men's Outdoor Field Athlete of the Year award five times, including the last four years, since the inception of the honor in 2007. Before Comenentia, Georgia's last award of this kind came from Devon Williams in 2017.
Comenentia arrived in Austin, Texas, with the rest of his teammates who qualified for the NCAA Championships on Wednesday. For the first time in his career, he advanced in three events (hammer throw, shot put, discus), making him the first Bulldog male in modern times to qualify in more than two individual events. Comenentia is also one of just three student-athletes nationwide this season to advance to the NCAA meet in more than two events.
Already having qualified for three outdoor Nationals in the shot and hammer from 2016-18, Comenentia will be the only competitor at this week's meet who has qualified in the same pair of events during a four-year career. A month ago, Comenentia scored 26 points combined in his three events and won the Southeastern Conference Commissioner's Trophy as the meet's top male scorer for the second year in a row.
Currently, Comenentia leads the country in the hammer with his Dutch national record of 252 feet and is ranked fifth in the shot at 68-2.25. His season-best discus mark of 192-1 stands 22ndnationally. He managed to qualify for the first time in the event with a toss of 190-10 two weeks ago at the NCAA East Prelims.