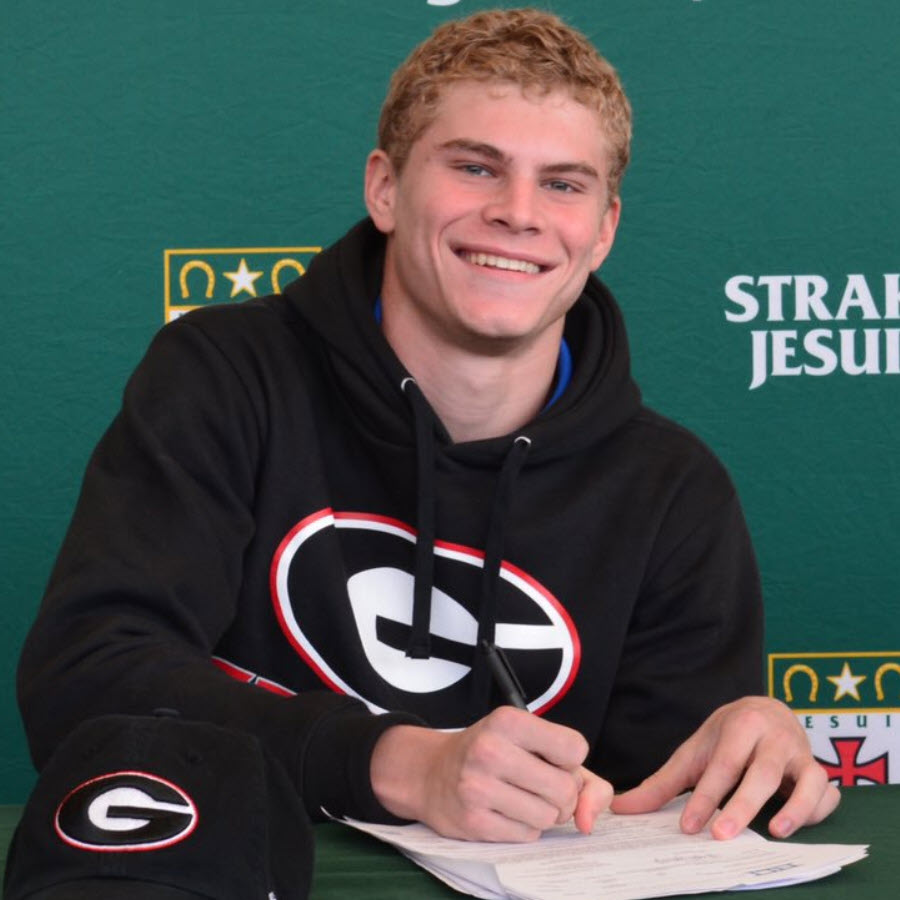 The Bulldog track and field teams earned both of the Southeastern Conference Freshman of the Week honors following UGA's indoor season-opening action at the Orange & Purple Elite meet in Clemson, S.C, over the weekend.
Matthew Boling, a native of Houston, Texas, was named the SEC Men's Freshman of the Week while Jasmine Moore, a native of Grand Prairie, Texas, was one of two to be named the Women's Co-Freshman of the Week in the league.
Boling made his collegiate debut and shot to third on UGA's all-time top-10 list and 10th on this year's national performance list in the 60-meter dash. He clocked a 6.68 to finish second in the final by .01. Boling was also the runner-up in the long jump after his first try measured 24 feet, 7 ¼ inches, which ties for 10th in the Georgia record books and is 10th on the 2020 national list. In addition, he ran the anchor leg on the winning 4x400m relay team that registered a 3:11.42, which stands seventh in the country currently.
Moore also began her career at Georgia by securing the No. 2 spot in the country with an opening long jump mark of 20-11.75, which is ninth in the school record books. She also had another pair of marks of at least 20-5 in her series, which also would have each stood No. 2 nationally. Moore's nearest competition at the meet was sophomore teammate Titiana Marsh, who traveled a top distance of 20-3 and is ranked seventh nationally.
Georgia will return to action in Clemson for the Bob Pollock Invitational on Jan. 24-25.  The postseason begins with the SEC Indoor Championships in College Station, Texas, on Feb. 28-29.