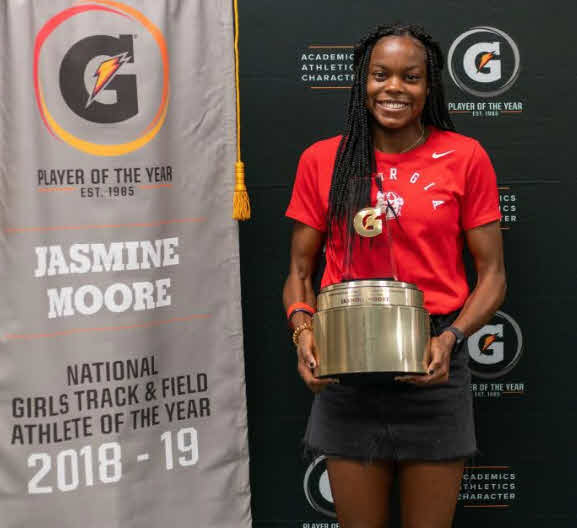 Georgia track and field signees Jasmine Moore and Matthew Boling were each named National Track and Field Athletes of the Year for the 2018-19 season, Gatorade announced Thursday.
Their collective honor marks the first time in almost 15 years that both Gatorade national winners have signed with the same program. Boling and Moore join former Bulldog Kendell Williams, a seven-time NCAA individual titlist who took home the national award in 2013.
"This is a great accomplishment for Matt and Jasmine, and I believe one of the only few times in history that a program has two incoming freshmen that win National Gatorade Athlete of the Year," head coach Petros Kyprianou said. "It is a true testament of Matthew and Jasmine's work ethic, character and consistency to be able to bring in that kind of hardware. We are extremely proud of them, and we can't wait to have them join our family in a few months!"
Boling, the No. 1-ranked high school track athlete in the MileSplit 50, hails from Strake Jesuit High School in Houston. He also took home the 2018-19 Texas Gatorade Boys' Track and Field Athlete of the Year award for the second-consecutive year.
After breaking the national 100 meter record (wind-legal) with a time of 10.13 seconds at the UIL Class 6A State Championships in May, Boling solidified himself as a viral sensation for his final leg of the state champion 4×400 meter relay team with a 44.75-second split to make up a 30-meter deficit.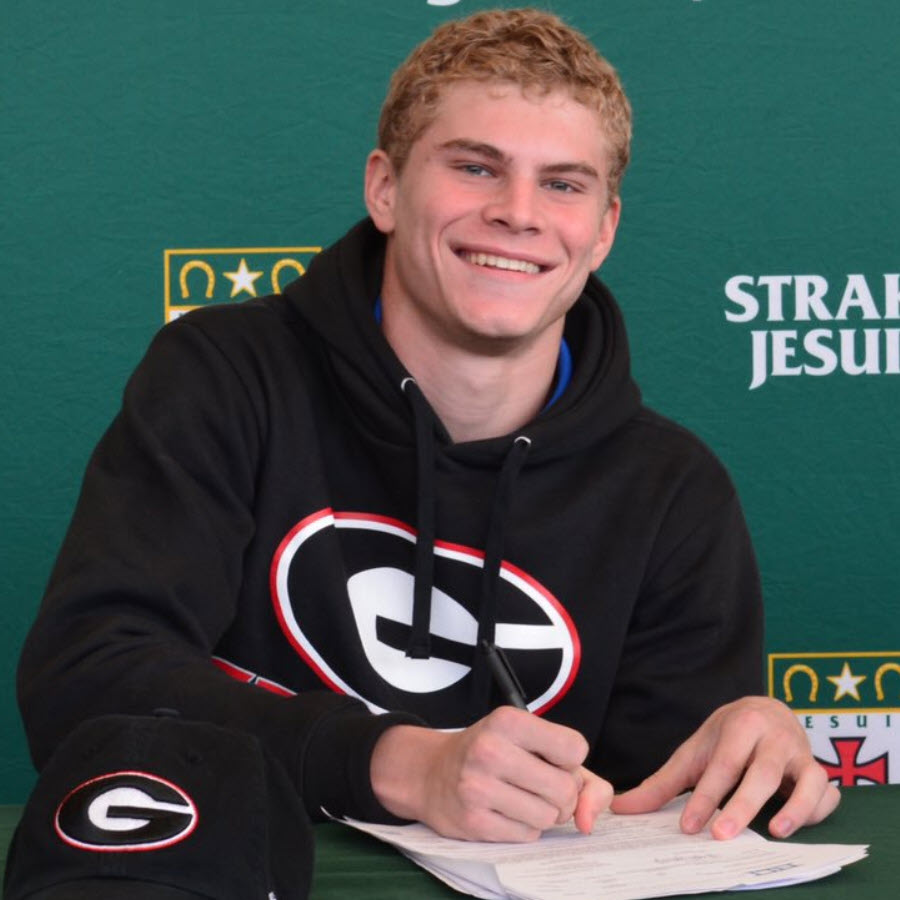 His wind-aided 100 meters time of 9.98 seconds at the region championships is the fastest all-conditions time in high school history, and he also launched for a long jump of 26 feet, 3.5 inches at the Texas Relays to move to No. 8 nationally all-time.
Moore finished her prep career at Lake Ridge High School in Mansfield, Texas. Like Boling, Moore also secured 2018-19 Gatorade Athlete Girls' Track and Field Athlete of the Year honors in Texas for the second-straight season.
Moore sports the top-ranked triple jump marks indoor and outdoor, as well as the No. 1 indoor long jump all in the 2019 season. Her triple jump of 44 feet, 10 inches at the UIL Class 6A State Championships broke the NFHS national record previously set in 2001.
The versatile jumper took home another state title, this time in the long jump, with the nation's No. 3 mark (20'7") this season. A year ago, Moore notched the No. 3 all-conditions triple jump in history with a mark of 45 feet, 4.75 inches as a junior.
Two other Georgia signees also earned state Gatorade Athlete of the Year Awards. Haze Farmer, the nation's No. 1-ranked pole vaulter, earned Arkansas's 2018-19 Gatorade Boys' Track and Field Athlete of the Year. Anna Hall, who broke Williams' national high school indoor pentathlon record earlier this year, repeated as Gatorade Girls' Track and Field Athlete of the Year for Colorado.
All told, the prospective Georgia roster for 2019-20 includes eight Gatorade state winners: Boling, Moore, Farmer and Hall, as well as signee Arria Minor (Colorado- 2016-17), rising sophomores Titiana Marsh (Virginia – 2017-18, 2014-15) and Elija Godwin (Georgia – 2016-17) and rising senior Jessica Drop (Connecticut – 2015-16).
Georgia signed 13 incoming freshmen prospects during the November 2018 signing period. Minor, Moore and Hall are joined on the women's side by high jumper Shelby Tyler (Noblesville, Ind.), pole vaulter/high jumper Julia Fixsen (Shoreview, Minn.), pole vaulter Gracie Jauch (Forest, Va.) and distance runners Anna Burnett (Woodstock, Ga.), Ellie Hall (Marietta, Ga.) and Ani Henderson (Marietta, Ga.).
Boling joins forces on the men's team with Strake Jesuit teammate Caleb Cavanaugh, a 2018 New Balance Nationals Outdoor All-American in the 400-meter hurdles, as well as Farmer and local product Wesley John, the ranked No. 1 runner in the outdoor 1000 meters who ran at Oconee County High School.