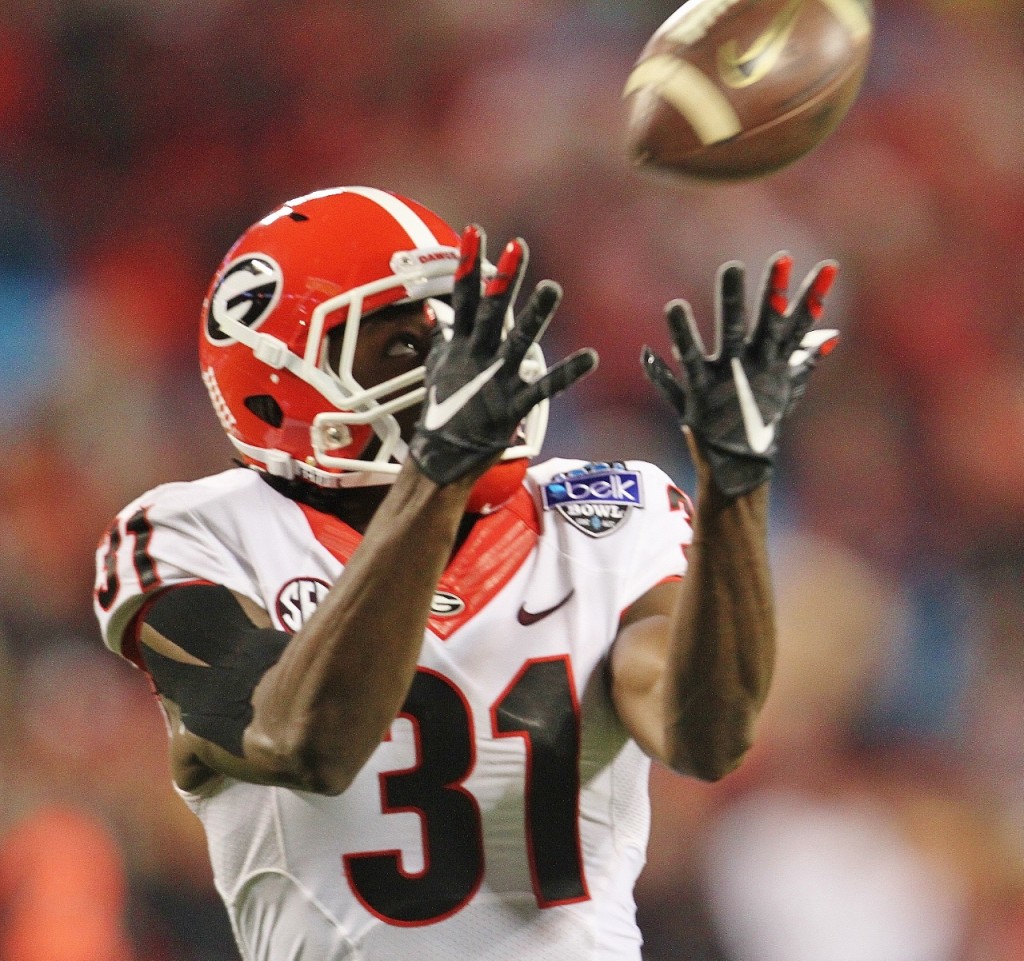 .
.
UGA Today
.
Pruitt helps welcome early enrollees

.
.
All-State defensive end picks UGA on national TV

.
.
Dawgs take it 37-14 … GATA
.
.
.
.
Trent Thompson named U.S. Army Defensive Player of Year

.
.
UGASports.com – Walker in the house

.
.
About Them Dawgs! Blawg: A Bulldog Bowl Story

.
.
[adrotate group="2″]
.
.
[su_divider]
Other News
.
WPEC-TV CBS12 News :: Sports – Georgia All Stars edge out Florida in an impressive night of football

.
.
SEC ties record, wins seven bowl games

.
.
Ole Miss Fan Hails Uber Cab After Peach Bowl, Passes Out, Wakes Up To $908 Bill

.
.
Report: Oklahoma's Mike Stoops To Interview For LSU's Defensive Coordinator Job

.
.
Bowl Bits: Florida 28, East Carolina 20 (Birmingham Bowl)

.
.
Paul Finebaum Caller Thinks Nick Saban Should Fire Lane Kiffin

.
.
Why won't Alabama go away? Recruiting, recruiting, recruiting

.
.
Birmingham Bowl, Legion Field Served Plenty Of Twitter Hate

.
.
.
[su_divider]
Dawg Treats
.
Music by PanicFan
.
[su_box title="KVHW ~ 9-4-99 ~ Laytonville CA" box_color="#3c3939″ title_color="#ffffff"] – Introduction
– It's Up to You
– It's Your Thing
– Sea Blues ->
– In Time
– Point of No Return
– A New Africa
.
K V H W plays the Pignic in Laytonville, CA Steve Kimock guitar, Bobby Vega bass, Alan Hertz drums, Ray White guitar, vocals Terry Haggerty guitar
.
[/su_box]
.
.
[su_divider]
.
Stuff
.
[su_box title="Today's Video Selections" box_color="#3c3939″ title_color="#ffffff"]
.
.
The Championship fight for the Gold Medal at RoboGames 2011 www.TPCBOTS.com
.
.
[su_vimeo url="https://vimeo.com/115736528″]
.
.
Each year nearly a million people in Europe suffer from a cardiac arrest. A mere 8% survives due to slow response times of emergency services. The ambulance-drone is capable of saving lives with an integrated defibrillator. The goal is to improve existing emergency infrastructure with a network of drones.
.
.
Caution, this video is LOUD (can't change it anymore)! Location: Ambri – Switzerland The purpose of this video is to show the importance of spotting, no matter where you jump but in particular in the mountains. The group was the 2nd to exit, the drop was at the wrong place (not a pilot error though) and nobody noticed until it was almost too late.
.
.
In Rose Bowl fanfest area on 12/31/14 setting up for the Chevron Game Day Chef Challenge Grand Finale Cook-Off when a 'Dust Devil' wreaks havoc. Fortunately nobody was seriously injured – including the 'cow'.
.
.
Fireworks over Metro Manila on New Year's Eve, taken from the tallest building in the country. To use this video in a commercial player or in broadcasts, please contact me.
.
.
On 3 January 1911, the notorious gunfight in London's East End kicked off. Pathe explain what happened over the weeks leading up to the siege.
.
.
[/su_box]
.
.
[su_divider]
.
.
[ts_fab]