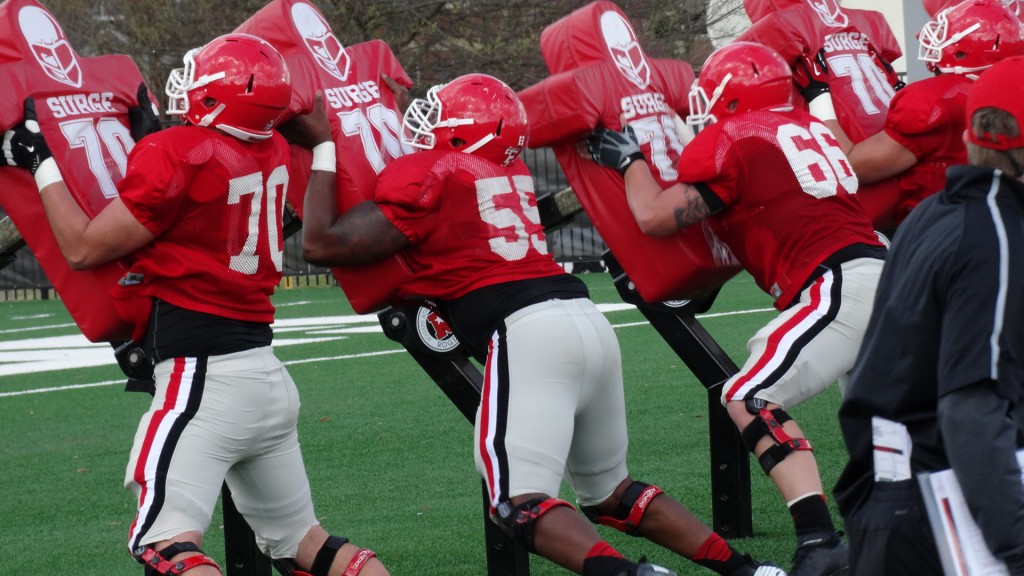 [su_spacer size="40″]
UGA Today

[su_spacer size="20″] [su_spoiler title="Click to View UGA News Stories" style="fancy"] [su_spacer size="20″]
Georgia Bulldogs Have Depth at Quarterback Position

[su_spacer size="40″] Nick Saban blew it with Jonathan Taylor domestic violence arrests

[su_spacer size="40″] Former UGA QB Hutson Mason speaks at NG3 fundraiser

[su_spacer size="40″]
As painful as this is, yes, I'm going to go there. Kentucky is just man-handling teams in the NCAA tournament. The game against West Virginia was brutal. Didn't watch it. Didn't need to. Knew Kentucky would win in convincing fashion. Hard to believe that UGA gave Kentucky one of its toughest outs of the year.

[su_spacer size="40″] Giving back to the Boro

[su_spacer size="40″] Georgia's OL key toward Bulldogs' title run

[su_spacer size="40″]
According to the recent AJC article, UGA is still in the running for Jaylen Brown's commitment. Appreciated the AJC article for two reasons. Of course because of the Jaylen Brown update. But also for contacting and getting the opinion of Patrick Hamilton, assistant coach at Wheeler.

[su_spacer size="40″] Park in mix for Georgia QB job

[/su_spoiler] [su_divider]
Other News
[su_spacer size="20″] [su_spoiler title="Click to View SEC and National News " style="fancy"] [su_spacer size="20″]
Alabama DT Jonathan Taylor dismissed from team after arrest
[su_spacer size="40″]
Steve Spurrier Blasted Defensive Lineman Dexter Wideman For Skipping Class During A Media Session
[su_spacer size="40″]
Jim McElwain: Current Florida roster 'insufficient at some of the areas'
[/su_spoiler] [su_divider] [su_spacer size="40″]
Dawg Treats
[su_spacer size="20″]
Music by PanicFan
[su_spacer size="20″] [su_box title="J. Roddy Walston and The Business" box_color="#3c3939″ title_color="#ffffff"] [su_tabs] [su_tab title="
Take It As It Comes
"][su_animate type="fadeInUp"]
J. Roddy Walston and The Business – Take It As It Comes
[/su_animate] [/su_tab] [su_tab title="
Marigold
"][su_animate type="fadeInUp"]
J. Roddy Walston and The Business – Marigold
[/su_animate] [/su_tab] [su_tab title="
Boys Can Never Tell
"][su_animate type="fadeInUp"]
J. Roddy Walston and The Business – Boys Can Never Tell
[/su_animate] [/su_tab] [su_tab title="
Full Set Parts 1 & 2
"] [su_animate type="fadeInUp"]
J Roddy Walston & The Business (1 of 2) 9/21/11 Louisville, KY @ Waterfront Wednesdays
[su_spacer size="20″]
J Roddy Walston & The Business (2 of 2) 9/21/11 Louisville, KY @ Waterfront Wednesdays
[/su_animate] [/su_tab] [/su_tabs] [/su_box] [su_divider] [su_spacer size="40″] [ts_fab]