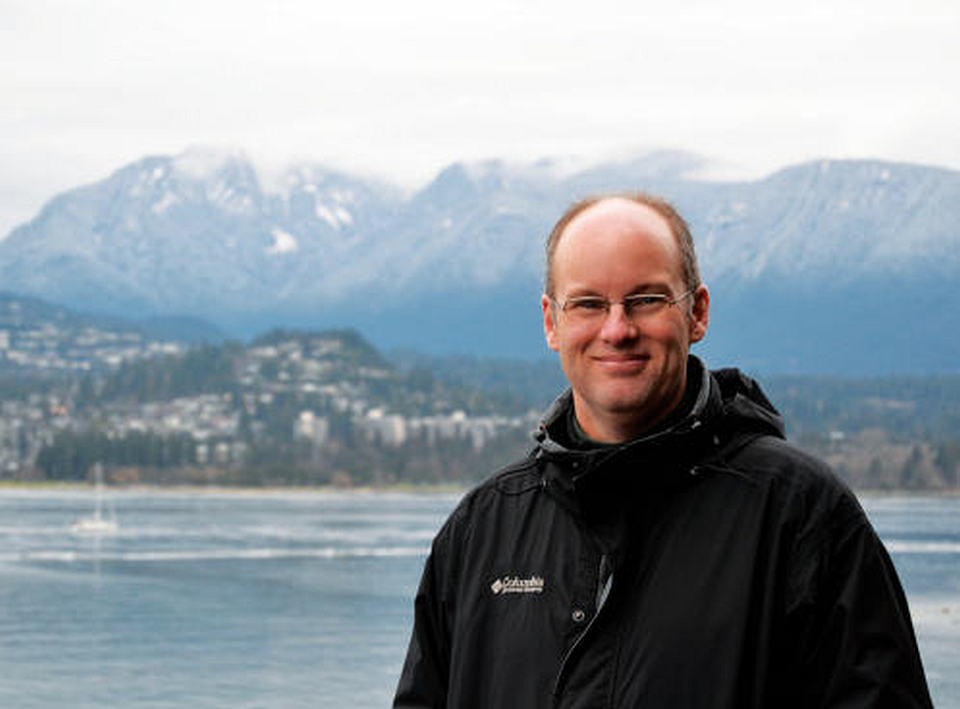 Name: Jay Watson (full name, Judson Durward Watson III, but I prefer to go by Jay)
Family: Susan Watson (wife), Katherine Watson (daughter, 24), Judson Watson (son, 22)
Hometown: Athens, GA
Current Town: Oxford, MS
What Years at UGA: 1979-1983
School/Degree: College of Arts and Sciences (majored in English), B.A., 1983
Profession: Howry Professor of Faulkner Studies, Department of English, University of Mississippi
Accolades: Visiting Fulbright Professor of American Studies, University of Turku and Abo Akademi University, Turku, Finland, 2002¬2003; Faculty Achievement Award, University of Mississippi, 2012; Honorable Mention, C. Hugh Holman Award in Southern Literary Scholarship, 2013; College of Liberal Arts Outstanding Teacher Award, University of Mississippi, 2014; Humanities Teacher of the Year, University of Mississippi, 2014;



What life lessons did you learn while at UGA? 

I learned the value of work/life balance in college: taking care of business in the classroom, but also making time to enjoy the music scene, the sports teams, and my friends.


What professor did you most admire (and why)?

I had Dr. John Hollingsworth in the Math department for two quarters of calculus my freshman year and had tremendous admiration and respect for the way he helped students understand how sophisticated mathematical concepts and equations actually related to the real world. In the English department, Dr. George Martin was a wonderful Shakespeare professor, and Dr. Charles Patterson's two courses in British romantic poetry were also a high point.
When I had Dr. Patterson he was working on a screenplay about a number of the poets we studied, and he could really make their personalities and outlooks come alive in the classroom.


What do you consider your greatest achievement?

I consider my most significant professional achievement to be representing my university and my country abroad as a Fulbright professor in Finland in 2002-2003. But my greatest life achievement is without a doubt my 27-year marriage to Susan, and the life we've made together for each other and our kids.


Which historical figure do you most identify with?

I'm going to have to pass on this question. I'm not all that sure I really identify with any historical figure, or that I would in any way rate such a comparison!


Who are your heroes in real life?

My maternal grandfather, a newspaper editor and state legislator from North Carolina, is one hero, a larger-than-life figure whose passing in 2002 truly marked the end of an era for our family. Musicians like Neil Young and R.E.M. (!), sports figures like Henry Aaron and Jack Nicklaus, and writers like Walker Percy and William Faulkner, are other heroes. Professor Patricia Yaeger, who taught at Harvard and the University of Michigan before passing away in 2014, was a real intellectual hero, my most important academic mentor.


Quote to live by:

I'm torn between a pair of ecological maxims: (1) You can't do one thing. (2) We all live downstream.


What is your idea of perfect happiness?

Enjoying music, books, movies, good food, and great conversation with family and friends, preferably at the beach or the mountains. But my wife and I moved to a log house a few miles outside of Oxford two years ago, and we love the house so much that, to tell you the truth, just hanging out around home is pretty great right now too!


What is your most marked characteristic?

Sense of humor? Love of music?


What do you most value in your friends?

Creativity, sense of humor, honesty, intelligence.


If you could change one thing about yourself, what would it be?

To give people the benefit of the doubt more. I tend to be pretty skeptical, and critical, about things, too much of the time.


Who are your favorite writers (and why)?

Among the classics/immortals, Shakespeare, of course, for sheer pleasure in the language and range of effect across the whole spectrum from comedy to tragedy. Faulkner, for the range, intensity, and formal inventiveness. Wordsworth and Keats for the lyric beauty. The poet Wallace Stevens for his brainy yet quirky sensibility. Flannery O'Connor for the humor and strangeness. Kafka for the same reasons. Walker Percy, for his insights into the paradoxes of late twentieth century life and his ability to make philosophical fiction readable and compelling. Twain and Zora Neale Hurston, for the inimitable voice. Among living writers, Cormac McCarthy, for the dark vision, the incredible sensitivity to the natural environment, and, again, the intensity. Toni Morrison, of course, for placing the history and experience of people of color at the center of the national story. Recently I've enjoyed discovering the work of Colson Whitehead and Adam Johnson, two gifted younger novelists who write with astonishing imagination and ease across a number of different fictional genres.
That's probably enough. Never ask an English professor about favorite writers if you want brevity!


Fave social media and who to follow (and why)?

I'm a bit of a social media curmudgeon, unless texting and email count . . .



FOR CHERI'S RECENT GEORGIA GIRLS POSTS with UGA ALUMNAE – click here 

FOR CHERI'S RECENT PROUST Q&As with UGA ALUMNI – click here

FOR RECENT POSTS on THE SOUTHERN C BY CHERI  – click here





---