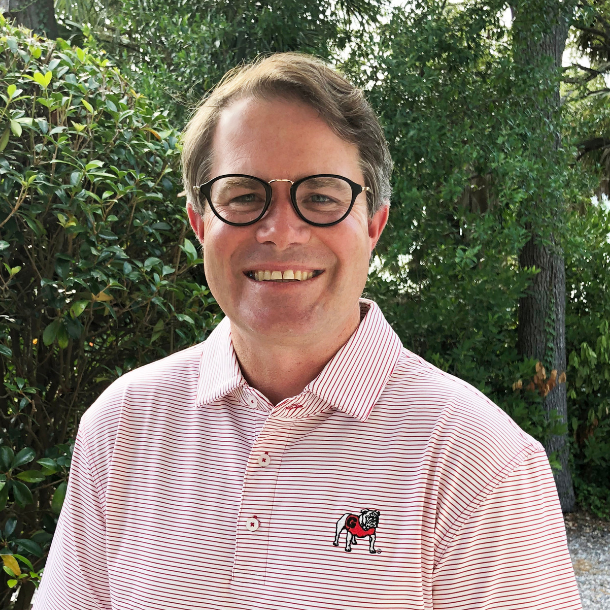 Tell us about your current and past connections to UGA. Born and raised a Bulldog. It was hard not to be when we won the National Championship when I was eight-years-old. Graduated from Georgia in 1994 with a degree in History (Go Franklin College). And I am fortunate enough to continue my love of Georgia with Bulldawg Illustrated that we have been doing for 18 years. 
Describe your view on the magic of Georgia-Florida? Being a St. Simons Island native, there's nothing better than Georgia-Florida. From RVs arriving to the Golden Isles when I was a kid to Frat Beach now, it hasn't lost any of its magic. And there's nothing better than beating those nasty Gators 😉
What is your favorite road trip following the Bulldogs and why? Throw chairs up between Rocky Top in Knoxville and War Eagle at Auburn. When the Dogs' backs are against the wall in those stadiums, it's deafening. We held on to to get the win on the Plains last year because I refused to let the 1,000 Red and Black fans in section 35 give up. I'm still waiting on the game ball from Kirby 😉
What are you most excited about for the 2020 season? It's probably the best 85 man roster ever assembled in the history of Georgia football. Yet, the superstars/leaders are still to be determined. That's both exciting and a tad scary. "Go you Jamie Newman!"
What is your favorite regular season victory by the Dawgs during the Kirby Smart era? The 41-0 shutout at Tennessee in 2017. I never saw Georgia beat Tennessee while I was in college so to witness our team dismantle them in Neyland Stadium was a real treat. Also, it was a true indicator that Coach Smart's lofty vision for the program was realistic. 
We hope you enjoyed Vance's Fast Five! To watch his One on One with JD, click here.