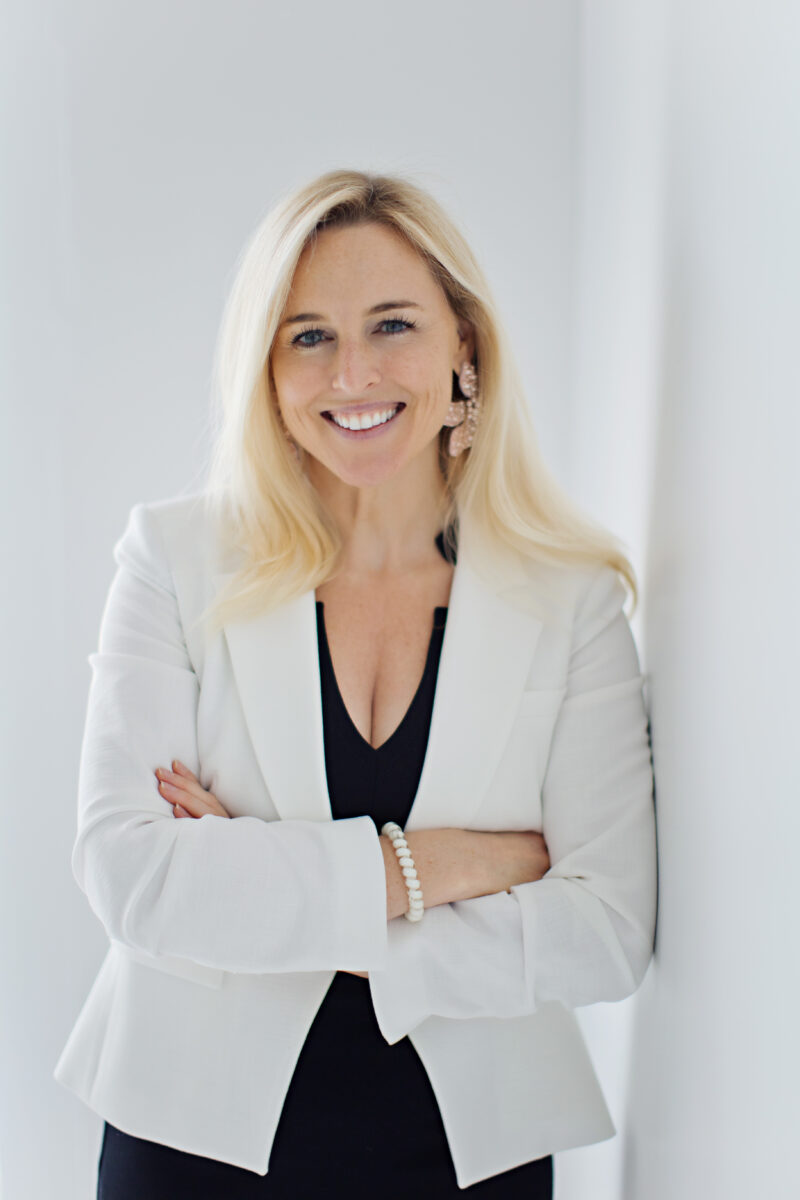 Name: Adair Rogers Vilella
Family: My husband and my dog La Pausa
Hometown: Atlanta
Current Town: Atlanta
What Years at UGA: 2002 – 2006
School/Degree: Advertising + Spanish
Profession: Owner and Founder of La Pausa Consulting! I help women owned businesses double their revenue. Whether they are looking to scale, sell, or franchise. I focus on sales training, data, and team management!
I love a competition. I was the No.1 sales rep for Equinox in 2016 company wide and my team always hit plan. In addition, I have swum Alcatraz five times, and completed a half-ironman! I am physically less intense now, but I love setting goals, attacking them head on, and moving forward with stride.
Book: Power Moves by Lauren McGoodwin. The founder and CEO of Career Contessa. How women can pivot, reboot, and build a career of purpose (1)
Magazine: Entrepreneur. There are so many inspiring business owners out there!
Podcast: The Higher Self Podcast with Sahara Rose. Helps you declutter the mind and focus on what your heart truly desires as opposed to society around you!
Instagram: Surya Spa + Pellequr. Two of my favorite spas in Los Angeles that help you pause, reset, detox and move forward in life! (2)
Brand: The Detox Market. I love their mission for nontoxic beauty products.
Fashion designer: Coco Chanel, my whole company Brand Name was inspired by her Villa de La Pausa in France! (3)
Interior designer: Megan Molten in Charleston, South Carolina. I love her clean, fresh, and minimalistic look! (4)
Chef: Chef Bae! I love following her Instagram shopping around Los Angeles and her vegan recipes!
Historical figure: I loved watching Oprah Winfrey growing up! She was always ahead of the time, dealt with issues head on, and was so open, honest, and transformational! I like to lead my business with her integrity! Truth and facts. (5)
Quote:
Fear has two meanings. "Fear everything and run, or Face everything and Rise!" I dare you to rise!
Describe Athens in five words or less: Wild, eclectic, and transformational.
Restaurants and bars: Five + Ten, The National.
Shops: Heery's
Athens/campus landmark: I was very excited when they built the Student Learning Center! I loved studying there.
Memory while in school: Rush at the Chi-O House!
Professor/class: I can name all of my high school teachers, but sadly I can't remember one professor's name! EEK! What does that say about me, haha?
Gameday ritual/plan: Gathering with sorority sisters at a frat house! I loved the tailgate more than the game. I am a social butterfly!
Tailgate Recipe: Seven Layer Dip, or Black Bean & Corn Tex Mex Dip! (6)