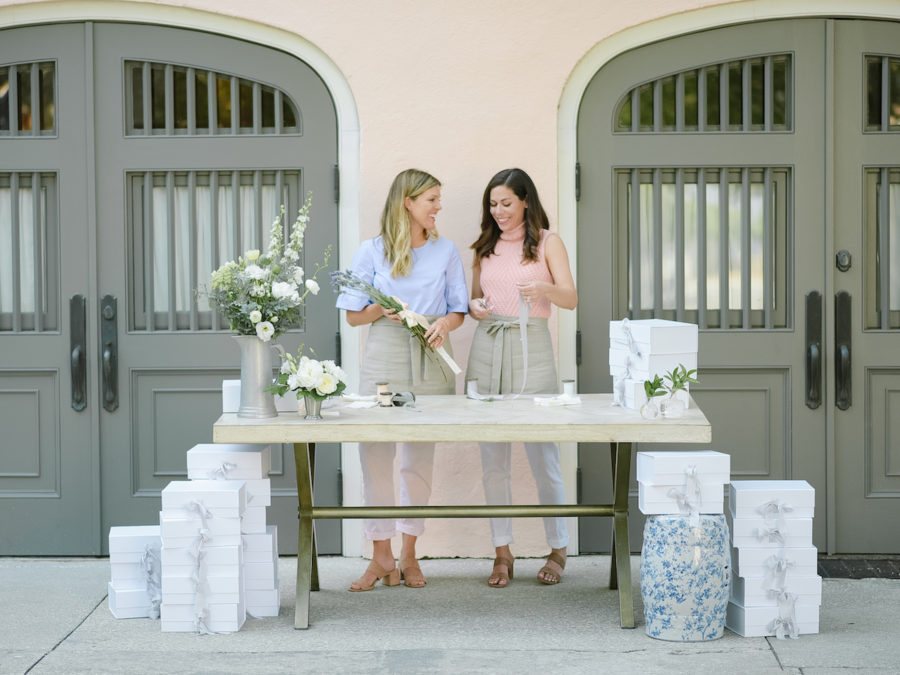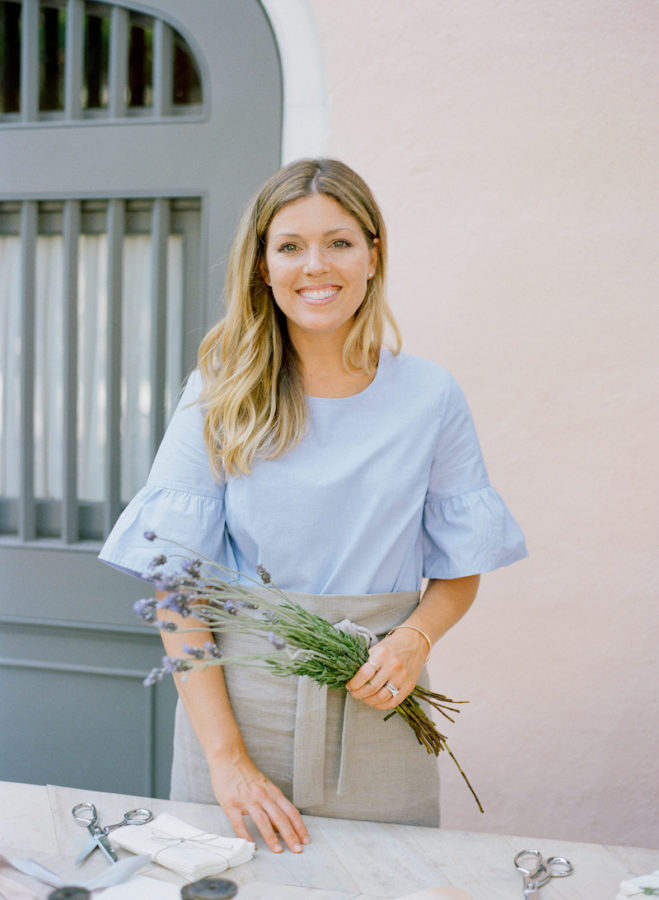 Name: Emily Howard Slater
Family: Sam Slater (husband), Elsie (3) and Sloane (8 months) (daughters)
Hometown: Athens, Georgia
Current Town: Raleigh, North Carolina
What Years at UGA: 2003-2007
School/Degree: Franklin College of Arts & Sciences, B.S. Psychology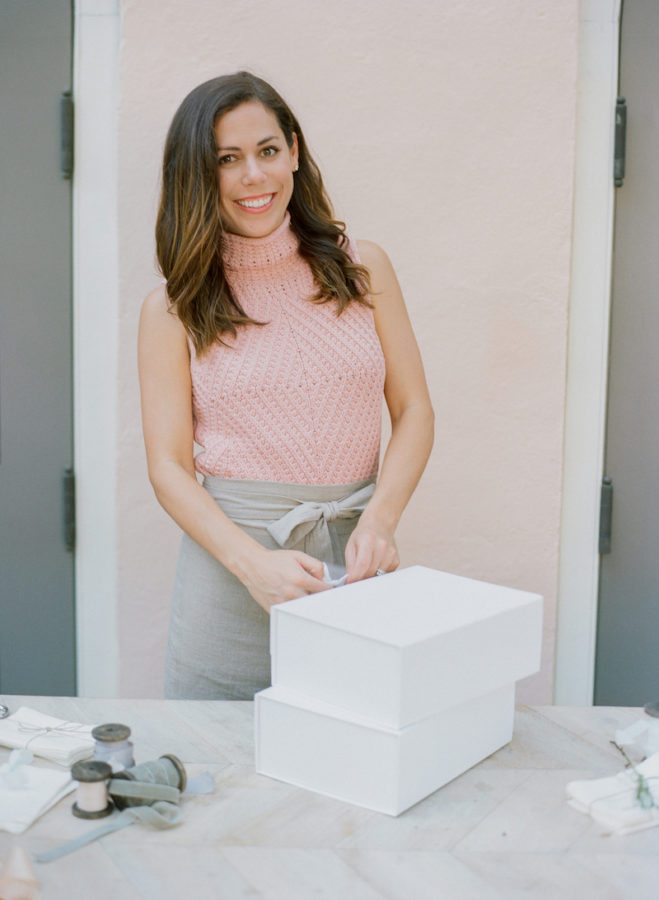 Name: Lindsay Bissell Marko
Family: Evan Marko (husband), Van (almost 6 months) (son)
Hometown: Augusta, Georgia
Current Town: Charleston, South Carolina
What Years at UGA: 2003-2007
School/Degree: Terry College of Business, BBA Finance
Accolades: (ES & LM) 2019 Bulldog 100: 32nd fastest growing business. 2020 Bulldog 100. Our work has been published in Martha Stewart Weddings, Vogue and Brides.
Profession: (ES & LM) A Signature Welcome is a bespoke gift company based in Charleston, SC creating unique gift boxes for wedding, corporate and everyday occasions everywhere.
INSPO:
Book: (ES) The Most Powerful Woman in the Room is You by Lydia Fenet, the leading benefit auctioneer and managing director at Christies. I went to her book signing lunch in Edgartown, Massachusetts this past summer, and she truly is a force! Her hustle is inspiring and the strategy behind her revolutionary sales approach is empowering.
Podcast: (ES) When I'm looking to learn or for inspiration from other entrepreneurs: How I Built This. When I'm looking for a laugh: Heather McMahan's Absolutely Not.
Blog: (ES) Over the Moon is always on point.
Chef: (LM) Christina Tosi – cereal milk (ice cream), B'Day truffles, compost cookies, repeat!
Instagram: (ES) @eholmes … I have followed Elizabeth Holmes' career for almost a decade and love everything she writes and find her to be one of the most charming and likeable people to follow on Instagram. She is a former WSJ reporter turned author and creator of So Many Thoughts, a sartorial commentary series on the royal family in which she annotates annotates pictures of the Duchess of Cambridge (aka Kate Middleton) and the Duchess of Sussex (aka Meghan Markle) with brief, entertaining, and informative insights based on her decade-long experience as a style reporter. She started So Many Thoughts on a whim while nursing her second son in the middle of the night, and I've loved watching her success grow. If you're a royals enthusiast, you need to be tuning in.
Fashion Designer: (LM) Phoebe Philo – I went to Parsons in 2009, just after she started as creative director of Celine, and I loved studying her take on contemporary minimalism.
Interior Designer: (LM) Margaret Ash – Margaret and I are friends from UGA and she studied interiors in New York City while I studied fashion. Her ability to mix color and patterns with a minimalist approach speaks to me.
Magazine: (LM) Departures – I love reading about new destinations or new ways to experience my favorite destinations.
Brand: (LM) Allbirds – the most comfortable shoes and you can throw in the washing machine
Historical figure: (ES & LM) Amelia Earhart and Princess Diana
Quote: (LM)
"Design is the process of going from an existing condition to a preferred one."

Milton Glaser
ATHENS + UGA:
Describe Athens in five words or less: (ES & LM) Milledge, SLC, Georgia Theatre, Bloomfield
Restaurants and bars: (ES) Last Resort, Seabear Oyster Bar, Mama's Boy
Shops: (ES) Avid Bookshop, Heery's and Treehouse Kid & Craft
Athens/campus landmark: (ES) Walking around North Campus on a beautiful fall day. Also, the new Alice H Richards Children's Garden at the Botanical Gardens is magical! I love taking my daughters there.
Gameday ritual/plan: (ES) I have the best memories of gameday mornings from our junior and senior years living in the "Pink House" on Bloomfield Street. Several of our best friends lived in different houses along the same street, so we'd start the morning off with our own block party of sorts with bloody marys and mimosas before we moved on to the official tailgate location.
Memory at UGA: (LM) My favorite memory is meeting Emily during sorority rush, which led us to share 99% of all UGA memories together!
Professor/Class: (LM) Dr. BA made business law feel like an episode of Suits. She kept every class so interesting! I still use her note-taking method to date (fold your paper in half and take your notes on the right side of the crease, leaving the left-hand side blank for additional notes/anecdotes)