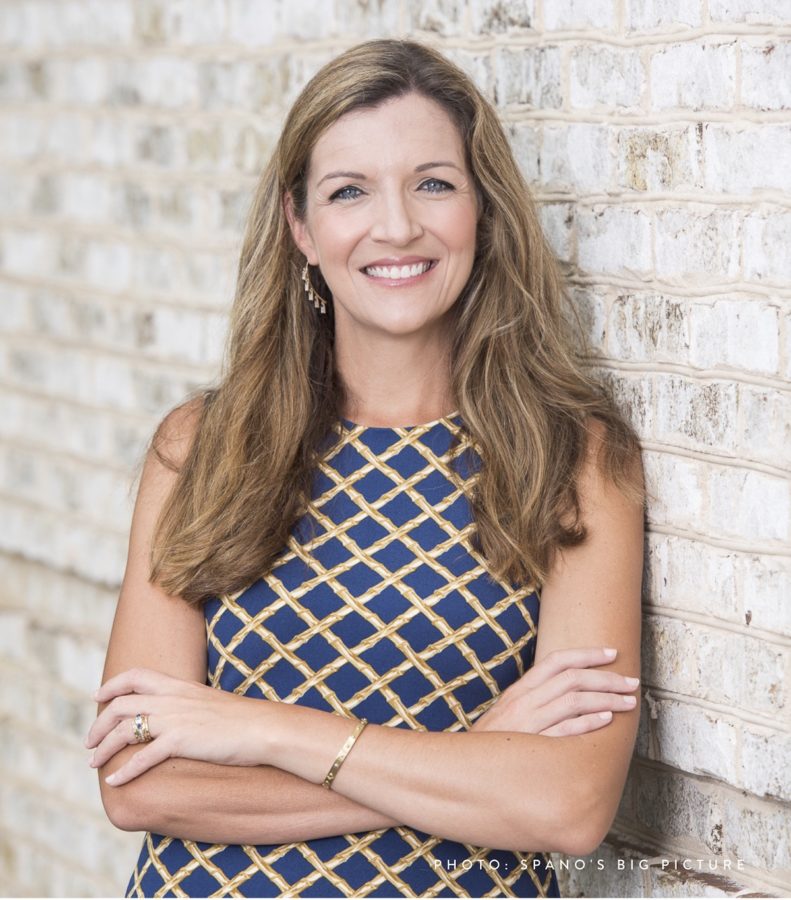 Name: Jenn (Young) Agnew
Family: John, Mason (16), and Kip (12)
Current Town: Columbus, Georgia

Hometown: Alpharetta, Georgia

What years at UGA: 1994-1998

School/Degree: Franklin College of Arts, Speech Communication

Profession: Sponsorship Lead for The Southern Coterie and marketing consultant for businesses of all sizes. Former Director of Integrated Marketing and Communications for Atlanta Magazine. 20 year background in sales and marketing.
INSPO:
Book: Jesus Calling by Sarah Young, The Last Lecture by Randy Pausch, Option B by Sheryl Sandburg and Adam Grant

Magazine: Atlanta Magazine

Podcast: "SuperSoul Conversations" with Oprah Winfrey and "4 Things" with Amy Brown

Blog: The Southern C

Instagram: @vinegardenmarket

Brand: J.Brand. I'm such a jeans girl.

Fashion designer: Christian Siriano

Interior designer: Beth Beaudoin with B. Line Studios

Chef: Jamie Keating

Historical figure: Sidney Lanier

Quote: "So please ask yourself— 'What would I do, if I wasn't afraid?' and then go do it." -Sheryl Sandberg
ATHENS + UGA:
Describe Athens in five words or less: Fun-loving college town.

Restaurants and bars: Last Resort is where I had my first dinner date with a cute fraternity boy who turned out to be the man I would marry. In college I loved East West Bistro, Harry Bissett's and Washington Street Tavern, but they're not in Athens anymore.

Shops: My fave then and now is Heery's Clothes Closet.

Athens/campus landmark: The Arch— I had fun taking my picture under it when I graduated. Also the Chapel bell, I loved watching my boys when they were really little try to ring it. Such fun!

Gameday ritual/plan: In college it was heading to the Theta Chi fraternity house and then on to Sanford Stadium. Now it's a fun tailgate spot with family and friends near the stadium.

Memory while in school: I met my husband at a keg party (ha!) before our fraternity and sorority social. It was a country line dancing theme, and he asked me to be his dancing partner. Dean Dollar was playing. The rest is history.

Professor/class: I loved Dr. Gruner. Such a great professor. I always enjoyed my public speaking classes.