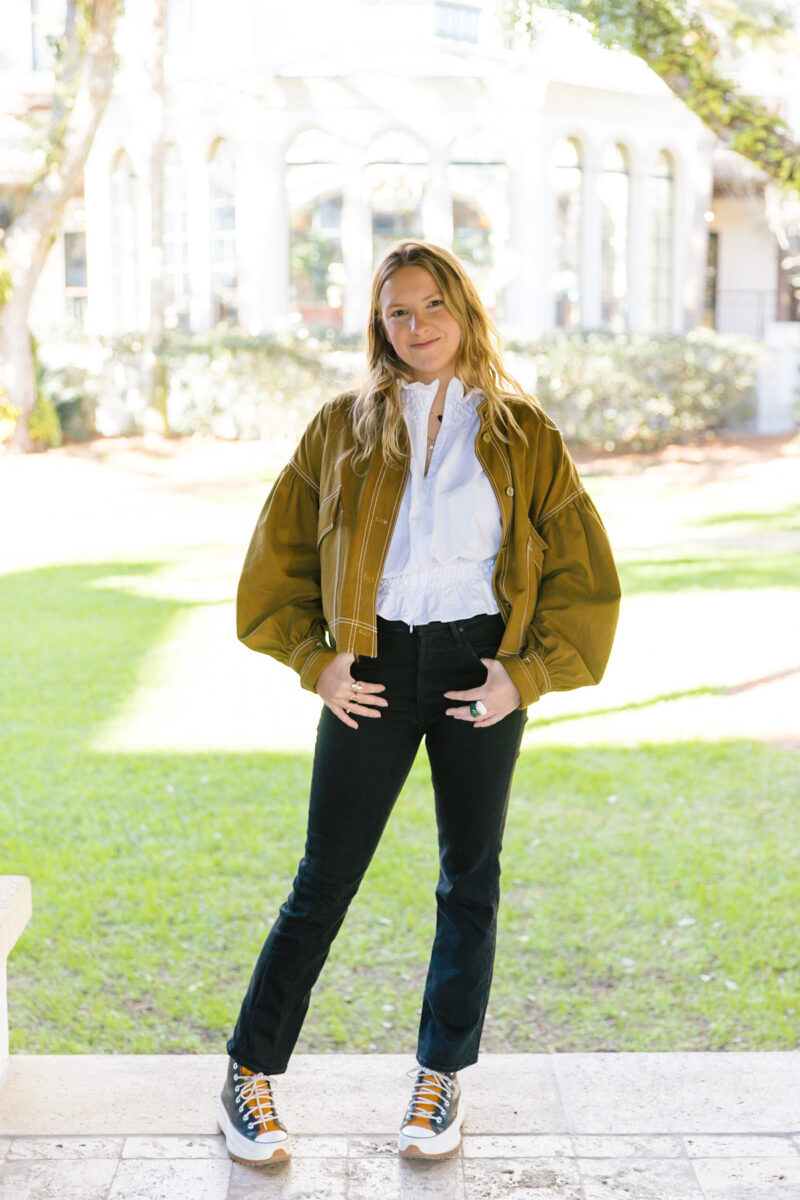 Name: Mimi Whelan
Family: Daughter of Dr. Edward and Grace (UGA Grad) Whelan; youngest of five siblings, three of which graduated from Lamar Dodd at UGA; Eddie Whelan (art X) and Daisy Whelan (textiles)
Hometown: Savannah, Georgia
Current Town: Charleston, South Carolina
What Years at UGA: 2013-2017
School/Degree: Lamar Dodd / BFA interior Design
Profession:
Since college I have been working in Luxury Residential Interior Design. I spent five years in NYC with Michelle Gerosn Interiors where I worked on projects spanning from the Hamptons to Palm beach and everywhere in between. Michelle was a true mentor and allowed me true creative freedom. I was even able to have a hand in designing tile and lighting for collaborations. About a year ago, I moved to Charleston, South Carolina and began working for Amanda Lindroth. With Lindroth Design, I've expanded into designing boutique hotel and retail spaces. I am currently managing new boutique hotels in Kiawah River, The Dunlin an Auberge Resort Property and the new Hill House Home Boutique. I have always needed my own creative outlets from my work … so I always have a few side gigs going on in the background. I started drawing fashion illustration in college "meemz" and have continued to draw as an outlet and business. I also have a business with my two sisters where we combine our individual artistic training (interior, textile and graphic design) to design our own product and spaces and consult for small creative companies. Beach House Studio- creative ideas and problem solvers at your service!
Meemz illustration was just in the atlantian –  (1) (2)
Book: 5 Second Rule and Suzie Zuzek for Lilly Pulitzer: The Artist Behind an Iconic American Fashion Brand
Magazine: Feel Free Magazine, Cabana
Podcast: How'd She Do That, The Toast and Mel Robbins!
Blog: Lucy Williams, Ina Garten and Dr. Mark Hyman
Instagram:
@thefashionguitar @silshop 
@Rappapahnnock_Exchange and
@hannahsmckenna
Brand: Clare V, Flamingo Estate, Paloma Barcelo
Fashion designer: Maria Cornejo, Cecilie Bahnsen, Amt Smilovic (TIBI), Proenza Schoueler
Interior designer: Tamsin Johnson (3) and Kelly Wearstler
Chef: Ina Garten (4)
Historical figure: Mother Teresa
Music: OLIVIA RODRIGO and Beaches
Quote: 
"Opportunity is missed by most people because its dressed up in overall and looks like work." –
Thomas Edison
"Style is a way to say who you are without having to speak?"
– Rachel Zoe
Describe Athens in five words or less: Southern oasis for artists and musicians
Restaurants and Bars: The National, Condor, Independent Bakery, Roof Top, World Famous and THE GRIT … RIP
Shops: Heery's, Avid Books, R. Wood Pottery, Agora, Hawthorne House
Athens/campus landmark: North Campus lawn and Five Points
Memory while in school: My mom and her family are from Athens so I was very lucky to have her family property about 10 minutes from Downtown. Every October I would make a big batch of chili and have all my friends out to eat, carve pumpkins and hang. It was one of my favorite traditions!
Professor/class: Joseph Norman/ Painting
Gameday ritual/plan: Never had a set plan but loved getting up early blaring music and getting dressed with my girl friends!
Tailgate Recipe: Cowboy Caviar