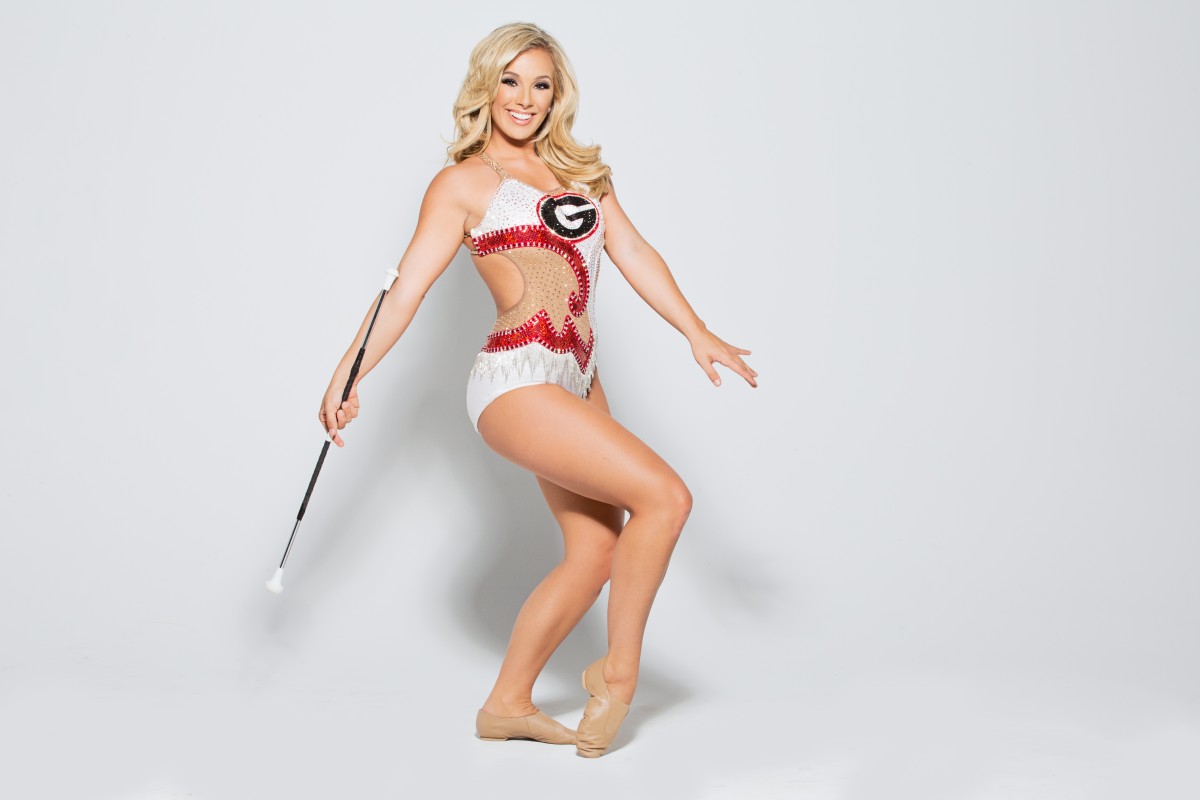 [su_spacer size="20″] Jameson Kenerly, UGA's Feature Twirler with the Redcoat Marching Band, was just named the 2015 National Collegiate Downfield Champion, competing against 76 college twirlers from every football conference in the nation. Kenerly captured the national title at the National Baton Twirling Association's National Championships at the University of Notre Dame in South Bend, IN on July 20-25.[su_spacer size="40″] "It was one of the greatest moments of my life," says Kenerly "to win the honor for UGA. I gave it my all before the distinguished panel of judges and just pretended I was leaping and twirling 'tween the hedges at Sanford Stadium doing what I love." Kenerly said the competition took more than five hours and the college twirlers lined up around the Notre Dame Arena. The Top Fifteen were announced and then she was named the 2015 National Champ.
[su_spacer size="40″] "I am so honored and feel so blessed to bring this championship home to UGA. The Redcoat Band program is second to none in this nation, and I couldn't be prouder to be a Dawg Feature Twirler. My Auxiliary Coordinator, Ashley Clark, pushes her twirlers to be the best in the nation. I am so honored to be a part of her twirling program and love all the support I received from her and my teammates on the UGA Majorette line. One of my lifelong best friends, Miranda Williams, is also a Feature Twirler for UGA and she's just the greatest. I love running on that field with one, two, three, and four batons and performing in front of the Redcoat Marching Band for over 90,000 screaming Georgia Bulldog fans. We're all like a family. We work hard but take great pride in putting on one of the best halftime shows in the nation every Saturday."
[su_spacer size="40″]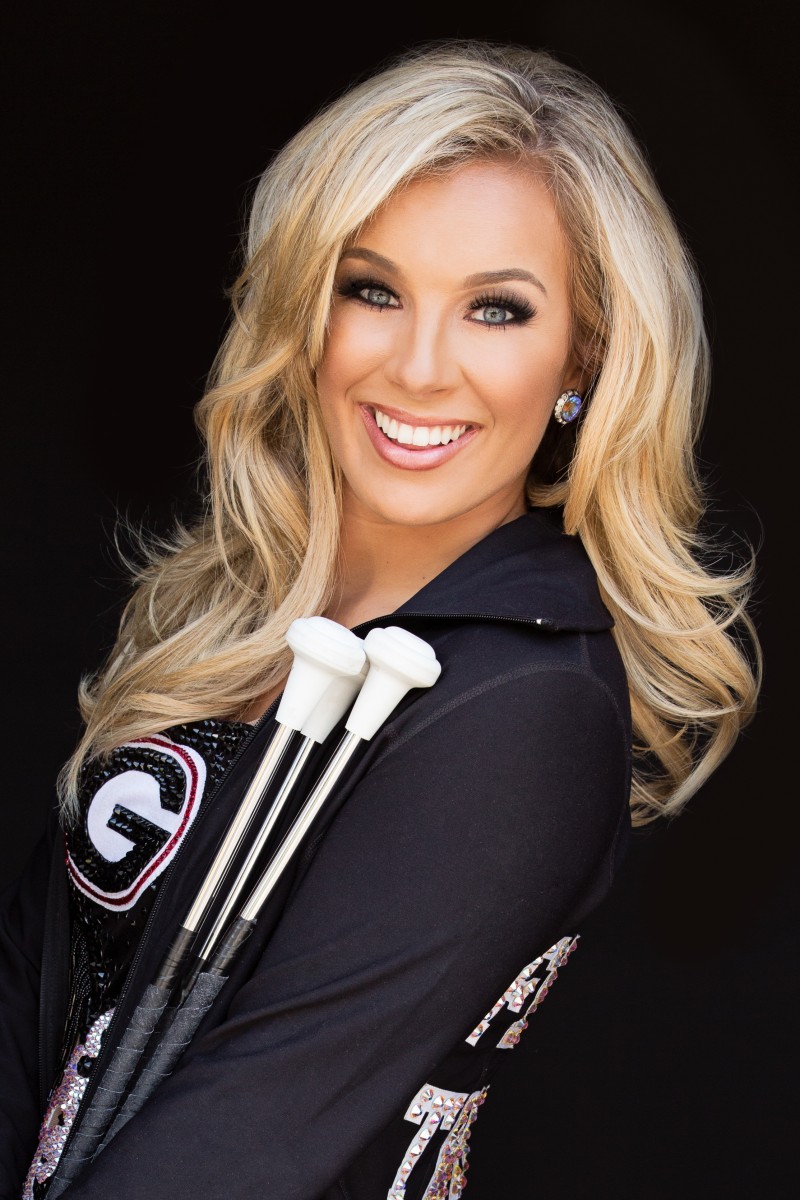 [su_spacer size="40″] Kenerly has quite a family legacy as a UGA twirler. Her sister, Adeline Kenerly was Miss UGA 2014 and is a senior on the awesome UGA majorette line. Her mother, Joy Bland Kenerly, was a UGA Majorette back in the Glory Days when Herschel played, and she twirled in three Sugar Bowl games, including UGA's national championship in 1980. She was also Miss UGA 1981. Kenerly's father, Lex Kenerly, was a walk-on football player for the Dawgs in 1974-75 and has just been named to the UGA Alumni Association Board of Directors. The Kenerlys had three of their four children on campus as UGA students last year. The fourth child has just started his freshman year at Georgia Tech.
[su_spacer size="40″] Kenerly said she was born to twirl for the Dawgs. She has competed on the national and international level for most of her life and has won over 500 titles and honors. She has been named a member of Team USA and has won Gold for her country in International Cup competition in Sydney, Australia, and the Netherlands. She is currently in Abbotsford, British Columbia competing on Team USA in 2015 International Cup and Grand Prix Competition against twirlers from fourteen countries.
[su_spacer size="40″] In addition to being a second-generation UGA twirler, Kenerly is in the UGA Honors Program and serves on the Honors Program Student Council. She is the reigning UGA Miss Sorority Row and is Academic Chair for Zeta Tau Alpha sorority. She is a Biological Sciences major and plans to attend medical school (maybe at UGA). She is a volunteer at Mercy Hospital in Athens and was 2012 Miss Georgia's Outstanding Teen.