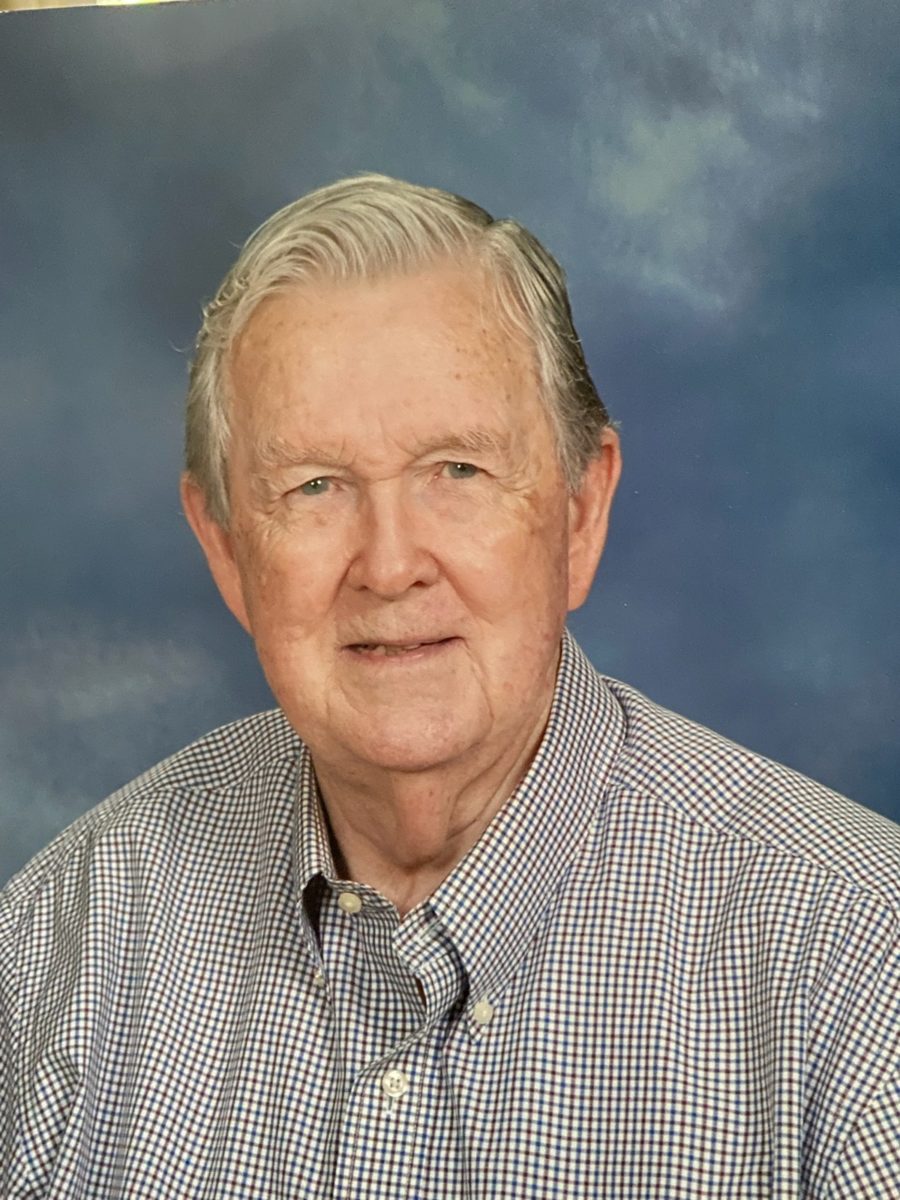 Name: Dewey Benefield
Family: Wife, the late Tiggie; son, Jim; daughter, Helen; grandchildren: Riley Mattox, Jack, Harrison and Catherine Benefield; great grandchildren: Delaney and Helen Mattox and Simmons Benefield
Hometown: Decatur, Georgia
Current Town: St. Simons Island, Georgia
What Years at UGA: 1948-1955
School/Degree: ABJ '52, JD '55
Profession: Business executive at Sea Island Company and involved with several local banks.
Accolades: The Regent's Scholarship to the University of Georgia, member of Gridiron, Sphinx, Outstanding Journalism student, President of the Sophomore class, member Pi Kappa Alpha, Editor of The Red & Black, correspondent reporter for The Atlanta Journal, assistant to Coach Dan Magill, Chairman of Georgia Ports Authority.
What life lessons did you learn while at UGA? Hard work pays off.
What professor did you most admire? 
Dean John Drury because he was so organized.
What do you consider your greatest achievement? 
Helping my wife, Tiggie, start Frederica Academy.
Who are your heroes in real life? 
Winston Churchill for obvious reasons.
Quote to live by: 
Persistence pays off.
What is your idea of perfect happiness? 
I have the freedom to do basically whatever I wish to do. This includes reading a good book and watching a UGA football game.
What is your most marked characteristic? 
My friends say my wit, good looks, kindness and creativity and of course – modesty.
What do you most value in your friends? 
Loyalty.
If you could change one thing about yourself, what would it be? 
I could lose a little weight.
Who are your favorite writers?
I love mystery novels by Daniel Silva.