Each year, the UGA Alumni Association awards a select few for their outstanding contributions to both the University and their communities. During the COVID-19 pandemic, there truly is no better time to spotlight individuals and families making a difference. Here you'll find each of the award winners— send them congratulatory messages through their social media and websites to applaud them in this huge honor!

Congratulations, 2020 Alumni Award recipients!
*information gathered from UGA Alumni Association
ALUMNI MERIT
: the Alumni Association's oldest and highest honor given to those who bring recognition and honor back to the University of Georgia through outstanding leadership and service.
Lynda Bradbury Courts (AB '63)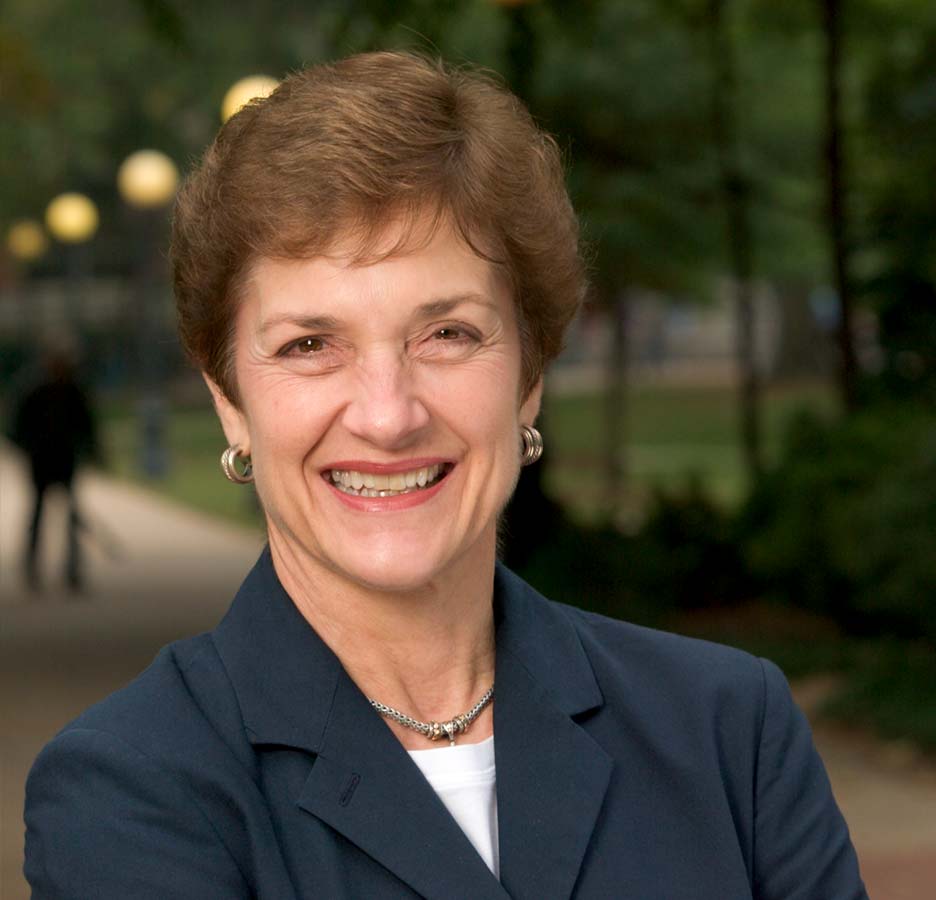 As a lifelong philanthropist, Lynda has supported and served the university for decades in a multitude of ways. She served on the UGA Foundation board of trustees from 2001 to 2005, chairing the board from 2004 to 2005. As the Foundation's chair, she led them through many philanthropic efforts.

Lynda has also served in various capacities with dozens of organizations and boards across the state. As a major supporter of the arts, she has served with organizations such as the Atlanta Ballet, Metropolitan Atlanta Arts Fund, Woodruff Arts Center and the High Museum of Art.

Lynda and her husband Richard W. Courts II have four sons, Malon, Richard IV, Brad and Clay, and ten grandchildren. The Courts family continues a legacy of service to the university.

Thank Lynda for her commitment to Georgia here.
The Honorable Johnny Isakson (BBA '66)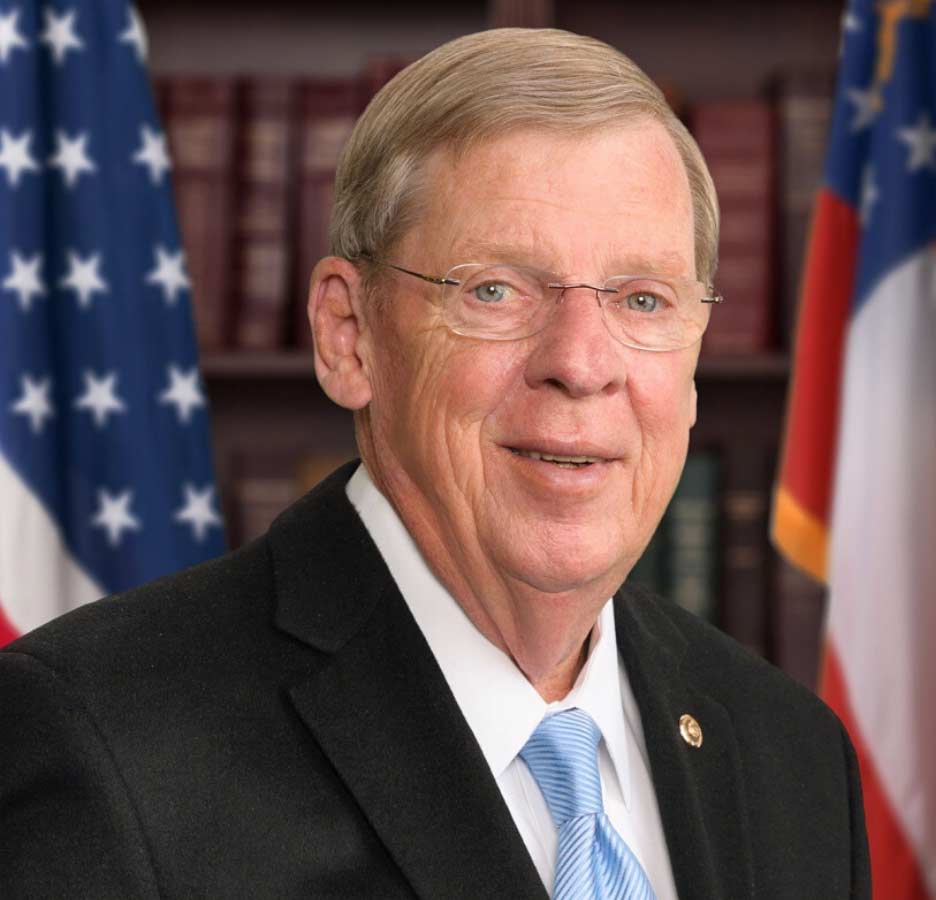 Sen. Isakson is a decorated public servant who has served in the Georgia General Assembly, U.S. House of Representatives and U.S. Senate. He retired from his third term as a senator in December 2019.

Isakson served for six years in the Georgia Air National Guard where he attained the rank of staff sergeant. In 1976, he was elected to the Georgia House of Representatives, where he served seven terms and became the Republican minority leader from 1983 to 1990. He's served in the Georgia State Senate, been appointed by Governor Zell Miller to chair the Georgia Board of Education and also served in the U.S. House of Representatives. In 2004, Isakson won a statewide election to the U.S. Senate and took office the following year, where he fought especially hard on behalf of veterans and also worked to boost Georgia's role in international trade.
Isakson specifically supported issues important to UGA. He championed a bill that included $14 million in grant funding which continued support for an agricultural partnership between UGA and the U.S. Agency of International Development. Johnny also supported UGA's stem cell research partnership with the U.S. Naval Research Laboratory to improve solutions for those with degenerative diseases and debilitating injuries, including veterans of the Global War on Terror.
Isakson continues to support the University— having returned to deliver the spring commencement address in 2014 and the UGA School of Public and International Affairs' 2010 Getzen Lecture on ­Government Accountability.
Johnny and his wife Diane married in 1968 and the couple has three children—all of whom attended UGA.
Thank the Honorable Johnny Isakson for his commitment to Georgia here.
Family of the Year
: presented to a family that demonstrates loyalty to UGA.
Dr. Hamilton E. Holmes (BS '63) Family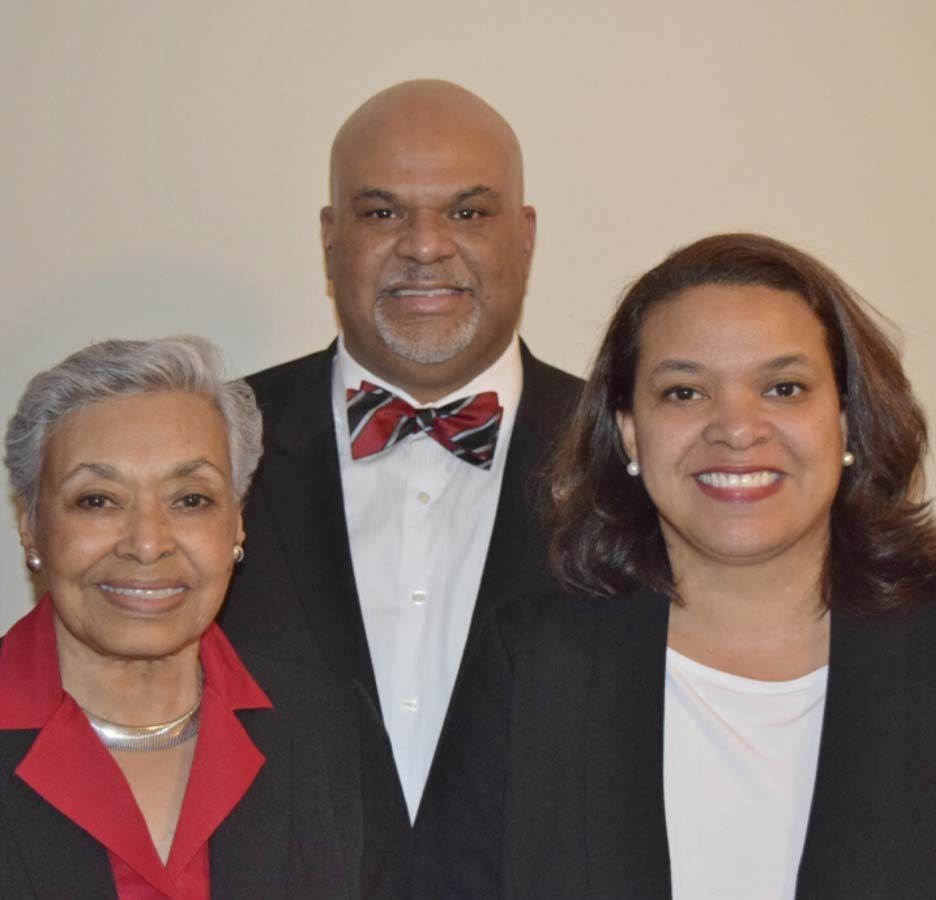 Dr. Hamilton E. Holmes (BS '63) helped pave the way for future generations of students as the first African American male to attend UGA.
In the fall of 1963, Holmes became the first African American student admitted to the Emory University School of Medicine. After starting a residency at Detroit General Hospital and serving in the military, he returned to Emory to complete his residency. Holmes worked as chief of orthopedics at the Veterans Administration hospital in Atlanta, opened a private practice and became medical director and eventually head of orthopedic surgery at Grady Memorial Hospital.
In 1983 Holmes became the university's first African American trustee, serving as a trustee of the UGA Foundation. Two years later, as part of the university's bicentennial, the Holmes-Hunter Lecture was established, which brings a noted African American speaker to the campus each year to discuss racial issues.

Holmes passed away on Oct. 26, 1995, yet the Holmes family has continued Holmes Sr.'s legacy of opening doors and making campus more inclusive through their great support of UGA over the years.

His wife Marilyn has contributed to the 1961 Club, a special group of donors named for the year of desegregation at UGA who share a passion for ensuring undergraduate student success, and the Hamilton E. Holmes Professorship and has supported the School of Social Work and Franklin College. Since retiring in 2003, she has volunteered as a reading tutor in Atlanta Public Schools and Quality Living Services Senior Center. She is a former member of the board of the Atlanta History Center and past Chair of the Board of Advisors of the Atlanta Speech School.
His son Hamilton Holmes Jr. earned a BBA in marketing from the Terry College of Business in 1990. In addition to serving as business development director for Piper O'Brien Herr Architects, he is also president and CEO of the Alfred Tup Holmes Legacy Foundation and board member of the STARBASE Foundation. Hamilton Jr. and his wife Gail  (BBA '92)  are supporters of UGA's 1961 Club.
His daughter Alison Holmes Johnson has supported numerous community-focused organizations, including serving on the board of The Piedmont Park Conservancy.  She served as treasurer of the Azalea City Chapter of The Links, Incorporated, for four terms and is a member of the Atlanta Chapter of Jack and Jill of America. Alison has supported UGA's CURO programs as well as the Hamilton E. Holmes professorship, created in honor of her father.

Thank the Holmes family for their commitment to Georgia here.
Faculty Service
: recognizes current or former UGA faculty and staff who have distinguished themselves in service to the university.
Peter Shedd (BBA '74, JD '77)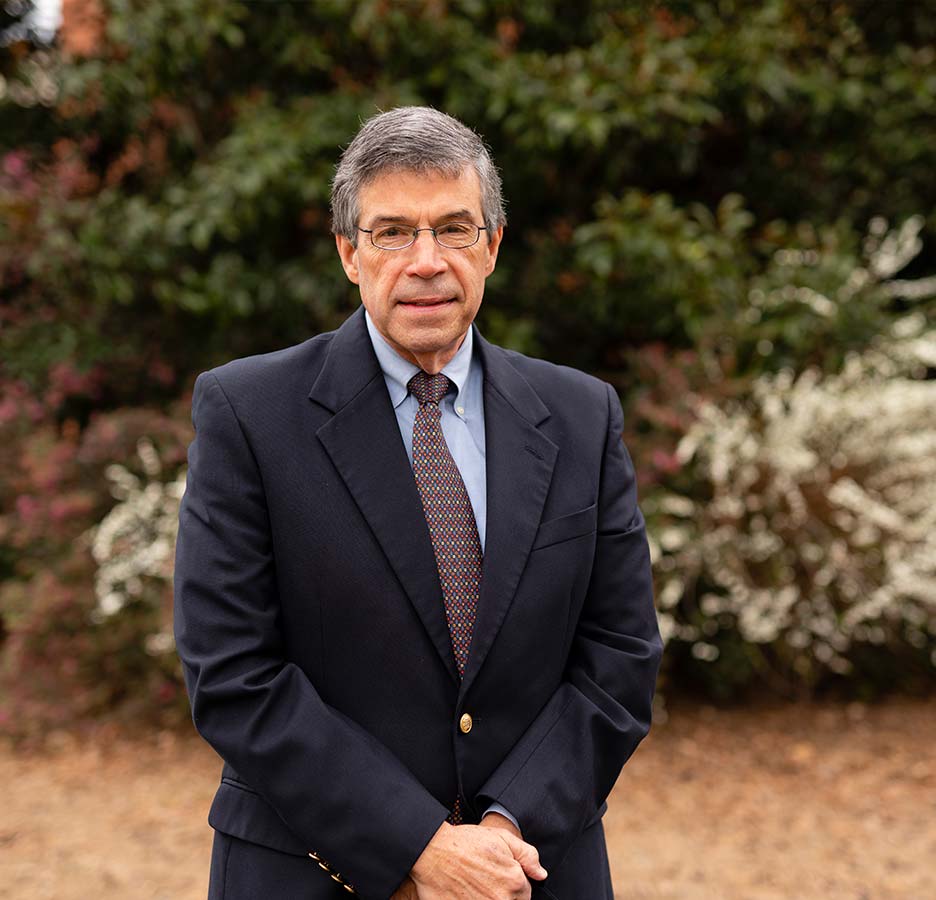 Shedd is a University Professor Emeritus and a Josiah Meigs Distinguished Teaching Professor of Legal Studies in the Terry College of Business at the University of Georgia. He received undergraduate (BBA '74) and law (JD '77) degrees from UGA. After graduating from law school, he clerked for Anthony Alaimo, who was then the chief judge of the United States district court for the Southern District of Georgia.

Professor Shedd has earned recognition as an outstanding teacher. In 1993, he was one of the recipients of the University of Georgia's highest teaching recognition— the Josiah Meigs Distinguished Teaching Professorship. Later that same year, the Council for the Advancement and Support of Education named Shedd its Georgia professor of the year.

In addition to his teaching and research duties, Shedd served in several administrative capacities. During his career, he was the associate dean of the Terry College, the executive assistant to the university president, the university's interim vice president for instruction, and, at the time of his retirement, the director of the Terry College full-time MBA program.
He served on the UGA Foundation Board of Trustees as a faculty representative and trustee from 2004 to 2009. He has also been active in numerous university and college committees. Shedd was awarded the Faculty Blue Key Service Award in 2015.
Following his retirement, Shedd continued teaching in the Terry executive and professional MBA programs until May 2019 and has been a visiting professor at other universities.
Thank Peter for his commitment to Georgia here.
Friend of UGA
: given to any non-alumnus or organization that has demonstrated outstanding loyalty and support to the University of Georgia and the UGA community.
Sanford (H '19) and Barbara Orkin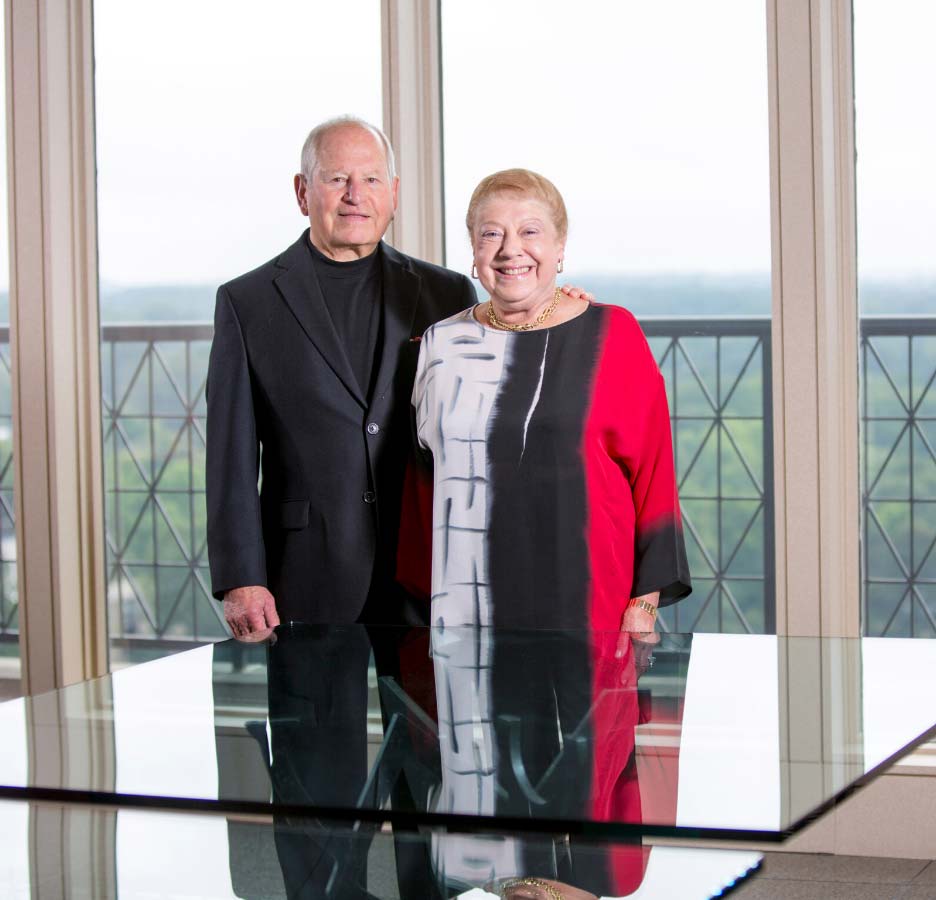 Sanford (H '19) and his late wife Barbara, who passed away in November 2019, have demonstrated unyielding commitment to supporting the endeavors of UGA's students, faculty and staff. They have provided tremendous financial support across the university's campus.

Both Sanford and Barbara Orkin attended UGA. Drafted into military service while still a student, Sanford joined his family's pest control business after returning from military service in the Korean War. Following the sale of Orkin Pest Control in 1964, he maintained real estate and business interests in Atlanta and volunteered his time and support to UGA in numerous ways, including as a trustee of the UGA Foundation and UGA Real Estate Foundation. In 2007, he was honored with the Blue Key Service Award for his enduring support of the university.

In 2018, Sanford and Barbara Orkin were inducted into the Terry College of Business Pinnacle Society. Sanford and Barbara Orkin Hall, located in the Terry Business Learning Community, was named in recognition of their longstanding support of UGA, including a $5 million gift to the Terry College of Business. The couple has endowed several scholarships for UGA students with financial need and supported the School of Law, the College of Education, the Carl Vinson Institute of Government, the College of Public Health, UGA Athletics and many other academic initiatives.

In December 2019, Sanford Orkin received an honorary Doctor of Humane Letters degree from UGA during the undergraduate commencement ceremony.
Thank Sanford and his late wife, Barbara, for their commitment to Georgia here.
Young Alumni
: given to someone who attended UGA in the past 10 years, embodies the Pillars of the Arch—wisdom, justice and moderation–and provides notable service to the University.
Christina Swoope Carrere (BS '11)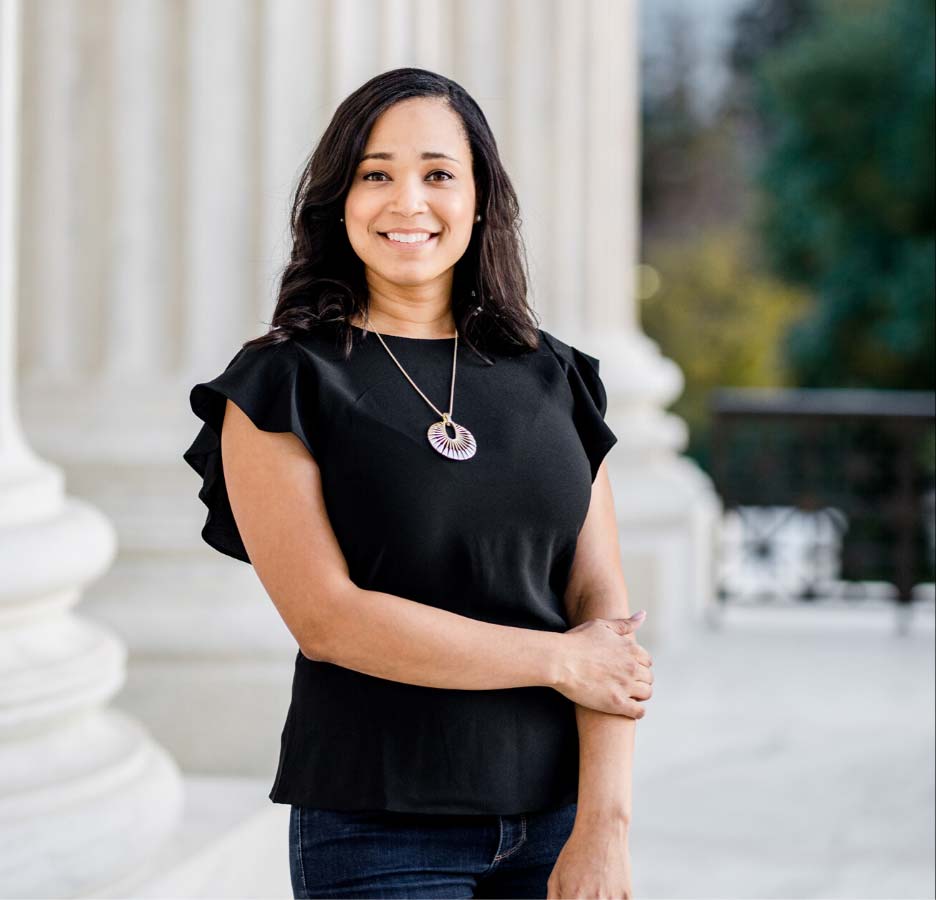 Christina Swoope Carrere (BS '11) is a health policy expert whose work focuses on the Medicare program and the roughly 60 million Americans it serves. As a Senior Medicare Program Examiner serving under multiple White House Administrations in the Office of Management and Budget (OMB), Christina informs administration views on a broad range of complex and sensitive policy areas such as Medicare eligibility and prescription drugs. Christina was also instrumental in Administration efforts to address the opioid epidemic and was recognized for her pivotal role in developing a balanced, whole-of-government policy to reduce both the supply and demand of addictive opioids.

Initially bound for pharmacy or medical school, she discovered her true passion for public service through her involvement with the UGA Redcoat Marching Band. After marching in the alto saxophone section her freshman year, Christina was selected to serve in one of the band's prestigious leadership roles as a Drum Major and made history as the first African American female to do so in the band's then 107 years of existence. While an unlikely place to think about policy, it was her experience leading this organization, lauded as the "heartbeat of the Bulldog Nation", that unveiled her desire to pursue a career in policy that would similarly allow her to positively impact millions of people at a time.

Upon graduation, Christina was selected as a 2011 Barbara Jordan Health Policy Scholar and accepted the invitation to contribute her aptitude for health policy analysis, with a focus on issues affecting underserved populations, to the Office of U.S. Senator Olympia Snowe. She then went on to earn a Master of Science in Public Health from the Johns Hopkins Bloomberg School of Public Health and began her health policy career as a Policy Analyst at the Henry J. Kaiser Family Foundation.

In addition to her professional achievements, Christina continues to stay engaged with the UGA community through her work as President of the Redcoat Band Alumni Association (RBAA) Board of Directors and Chairwoman and founder of the RBAA Young Alumni Council. Through these roles she has built bridges connecting current students and alumni, exponentially increased young alumni engagement and donations, and created programming to connect hundreds of current UGA students with resources through alumni-facilitated career readiness workshops. Beyond the Redcoats, Christina remains committed to student mentorship and sponsorship and has regularly returned to campus as a keynote speaker and was a featured alumna in the Student Alumni Council's Advice from the Big Dawgs program. In recognition of her continued commitment to the University and professional achievements, in 2016 Christina received the honor of being named to UGA's Top 40 Under 40.

Thank Christina for her commitment to Georgia here.