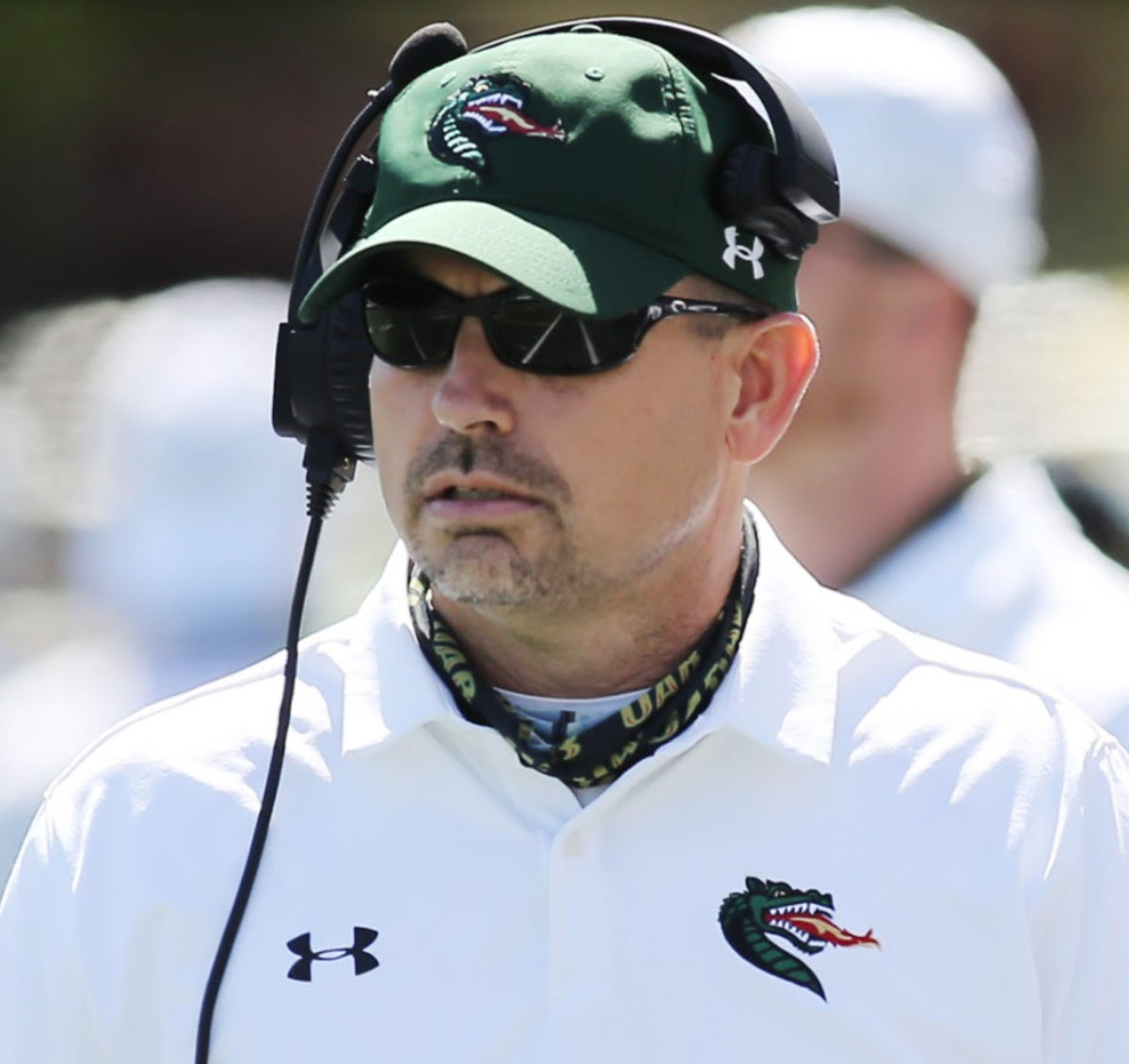 BILL CLARK (HEAD COACH) – Bill Clark has been the head coach of the UAB Blazers since 2014. Under his watch, they've gone from a below average program to one of the premiere teams in Conference USA. In Clark's six years at UAB, his record is 41-22. He led his team to C-USA championships in both 2018 and 2020 and stuck with the program when it went through a two-year hiatus. The Blazers are already out to a 1-0 start after a 31-0 win over Jacksonville State. Georgia's talent should overwhelm the Blazers, but expect coach Clark to have his guys as prepared as possible heading into Athens.
TYLER JOHNSTON III (QB #17) – Johnston brings a lot of experience as the signal caller for UAB. He's now a redshirt senior and has a very strong arm. Last year, Johnston missed some time with an injury, but is still fourth in all-time UAB passing touchdowns. In the Blazers' win over Jacksonville State, Johnston completed 17-of-21 passes for 320 yards and a touchdown. It'll be crucial for Georgia to bring pressure early so that Johnston is forced to make quick decisions that could lead to turnovers. Facing him will be another good test for Georgia's relatively inexperienced secondary.
DEWAYNE MCBRIDE (RB #22) – McBride is just a sophomore, but the Blazers have high expectations for him in the 2021 season. McBride was named to the Doak Walker Award Preseason Watchlist, an award given annually to the nation's top running back. He was also selected to the Conference USA Preseason Watchlist. In the Blazers opening game, he split carries with running back Jermaine Brown Jr. but still had 12 rushes for 54 yards. As the season progresses, McBride could become their clear first-option at running back. It will not be easy next week against the Bulldogs for McBride though. Georgia's run defense is stifling and strong, led by Jordan Davis up front and Nakobe Dean at linebacker, who can fly all over the field.
KRISTOPHER MOLL (LB/S #6) – Kristopher Moll is a versatile player who has mainly played safety, but he can step into the box and play linebacker as well if needed. Moll was one of the top performers in UAB's first game totaling four tackles, contributing to a tackle for loss and a pass deflection. He'll have as hard of a test as he has probably ever had in college facing Georgia's offense. However, it will be important for Georgia quarterback JT Daniels to not get careless with any deep balls because Moll is a player that is talented enough to make the Bulldogs pay for it.