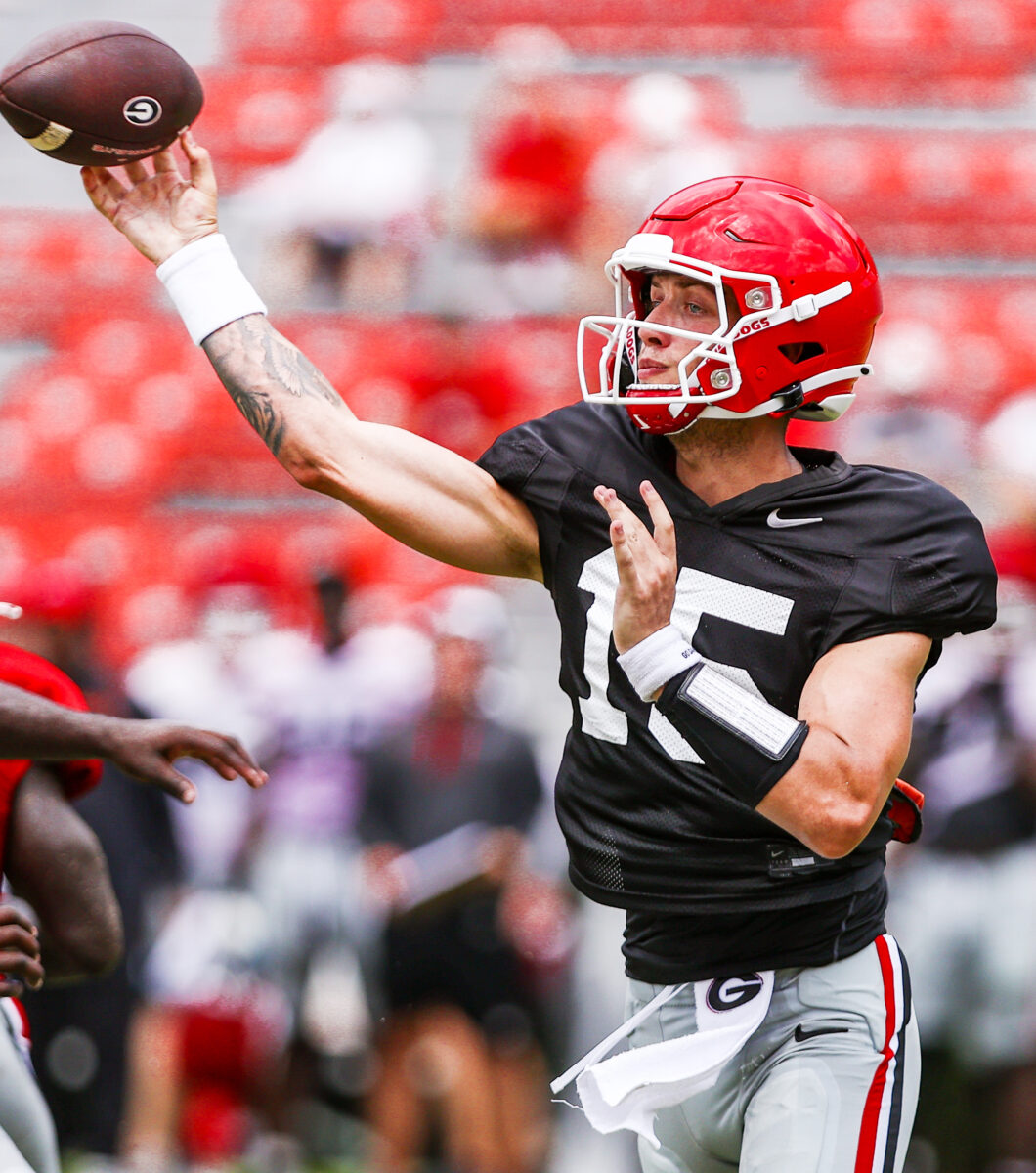 Carson Beck (QB #15 ) – It's not going to be hard to keep an eye on this guy this season. A few weeks back, this patient junior was announced as Georgia Football's QB1 after years of watching from the sidelines. All things are pointing to Beck being a stud on the field, but don't disregard the fact that this young man is also checking all the off-field boxes too. You just don't see guys wait it out as long as he has with the way NIL and the transfer portal works nowadays. Beck is writing a pretty compelling underdog story for himself right now, and with his physical tools and on-field weapons, it's looking to be a pretty good one at that.
Marcus Rosemy-Jacksaint (WR #1) – MRJ might be a sleeper pick, but similarly to his fellow Florida-native, Carson Beck, he's had to grind his way into his starting position, especially after Georgia acquired touted wideout RaRa Thomas from the transfer portal in the offseason. Standing at 6-foot-2, and weighing in at around 200 pounds, MRJ has an underrated catch radius and has really grown into his role as the big-body X receiver on this team. In the media's limited practice viewings, he and Beck appeared to have a strong connection as MRJ was a go-to option for Beck during 11-on-11 hurry up drills. They might not go to this guy every play, or every other play, but don't be surprised if MRJ catches a bomb or two come game day.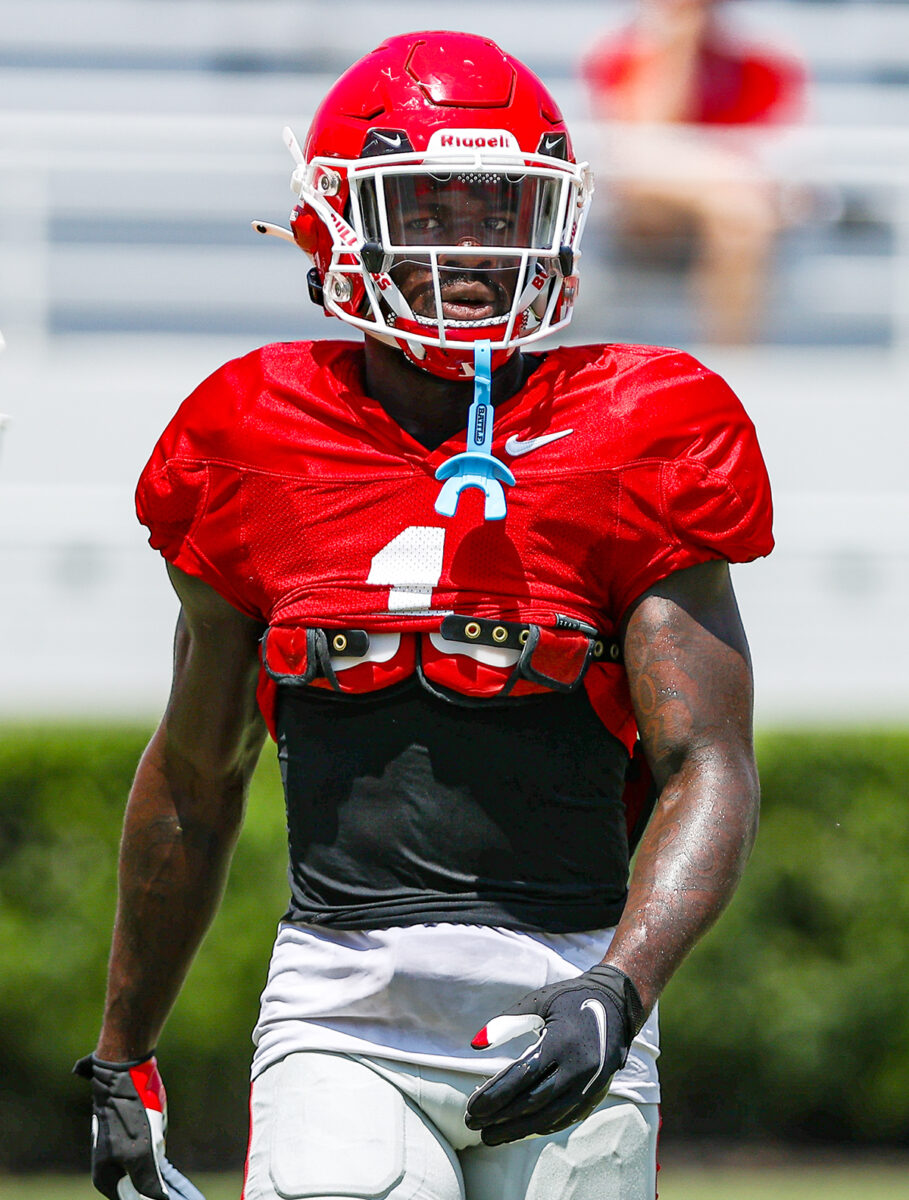 Mykel Williams (EDGE #13) – The hype for Columbus, Georgia's very own Mykel Williams has been crazy this offseason. A Freshman All-American last year and Preseason Coaches All SEC First Team DL this year, it's safe to say there are a lot of eyes on the sophomore star. Two years ago, it was Jordan Davis. Last season, it was Jalen Carter and headed into this 2023 season the light is shining on Mykel Williams. Having an entire season as a starter under his belt heading into his sophomore year, Williams is primed to take on an even more dominant role. A top-5 player in his recruiting class, he has been as advertised since coming to Athens and should continue to live up to the hype as the season persists.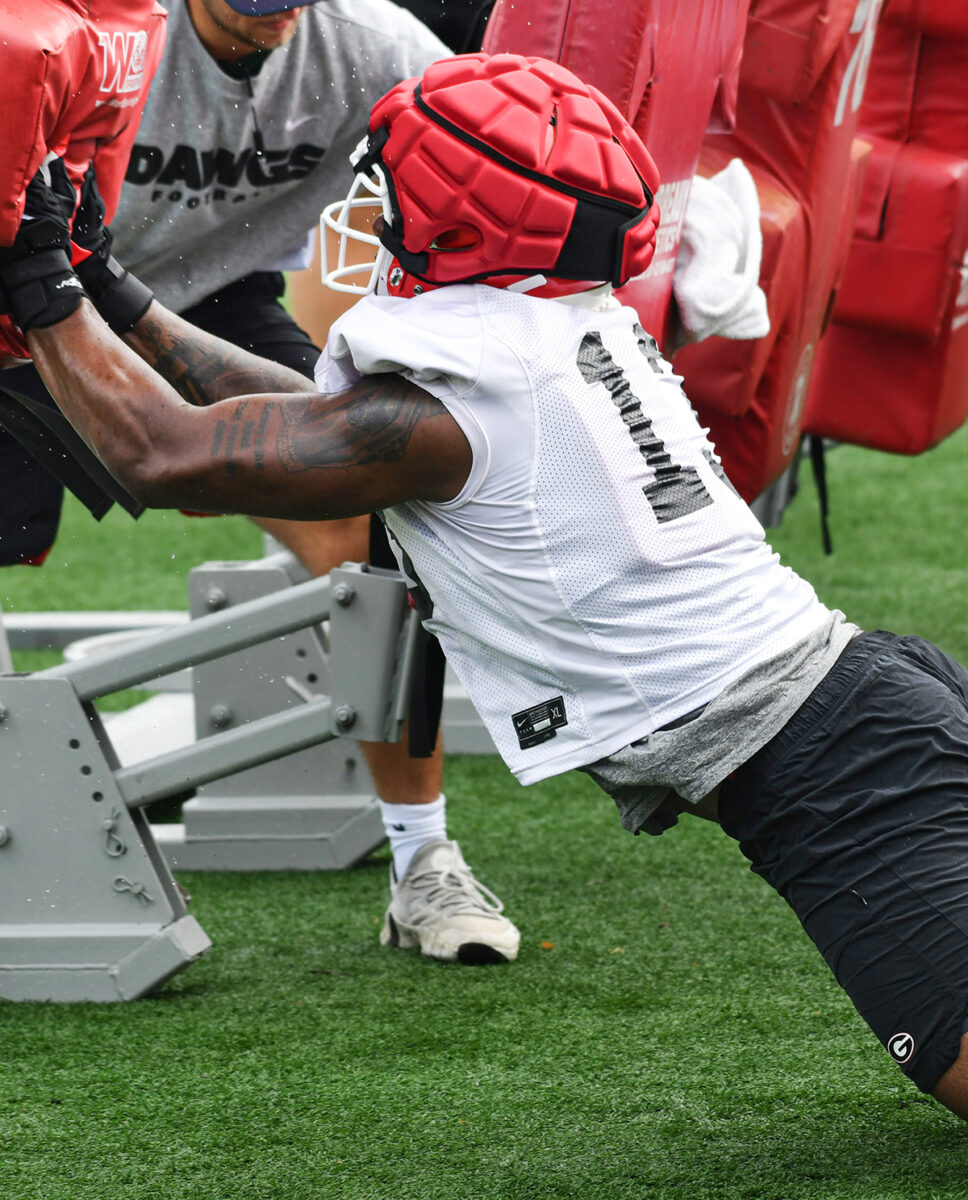 Jalon Walker (LB #11) – Another sophomore to keep an eye on, Jalon Walker should show up and show out in his opportunity to play with a nicked-up Smael Mondon. Shifting from an EDGE role to more of an inside backer position this season is going to be interesting to see. Inside linebacker is his natural position, so you would assume he will be even better there, which is insane to think about because he was a spectacular EDGE player coming in for Nolan Smith last season. A coach's son, Walker has a great head on his shoulders, which should translate to him communicating well to the middle of the defense. On top of that the guy is an amazing athlete – all Georgia players are, but Walker stands out amongst an already impressive crowd.
Brock Bowers (TE #19) – Brock Bowers is literally a Top-3 player in all of college football. That's all anyone has to say about him. This man has been one of college football's best players since the day he stepped on campus his freshman year. That's an insane statement, but not hyperbole. It is just a fact. Going into his third and what should be his final year at Georgia, that fact is almost taken for granted. But don't forget that every defensive coordinator in the country is having nightmares about this 20-year-old monster of a man out of Napa, California. Being the nation's best tight end is something this guy does in his sleep. The only place he doesn't put up numbers is post-game interviews. A quiet guy with a loud presence on the field, he is everything as advertised.
Nazir Stackhouse (DL #78) – Stackhouse serves an overlooked role in the trenches anchoring down and opening up holes for other guys to make big plays. It's weird because he stands at 6'3 – 320 pounds but it feels like he plays bigger than he is. You can catch him eating up double teams giving guys like Mykel Williams one-on-one situations on the edge. Predominantly a run-defender Stackhouse is one of the reasons opposing teams have a hard time finding rhythm and forces them into obvious passing situations. He's a selfless player who knows what he's doing isn't the flashiest thing, but it's half the reason his teammates are able to make highlights of their own. There's a reason he's starting on this star-studded defensive line, and it's a reason worth looking out for.
---
UT Martin is one of three teams from the state of Tennessee on Georgia's schedule, which is not unusual, in fact, in 2003, the Bulldogs beat three teams from both Tennessee and Alabama.
Brian Harman, one of Georgia's greatest golfers ever, captured the The Open Championship by six strokes at Royal Liverpool at Hoylake, with fellow Bulldog standout Sepp Straka tying for second.
Last Fall, not only did the Georgia volleyball and soccer teams advance to the NCAA tournament in the same year for the first time ever, but both also secured first round wins.