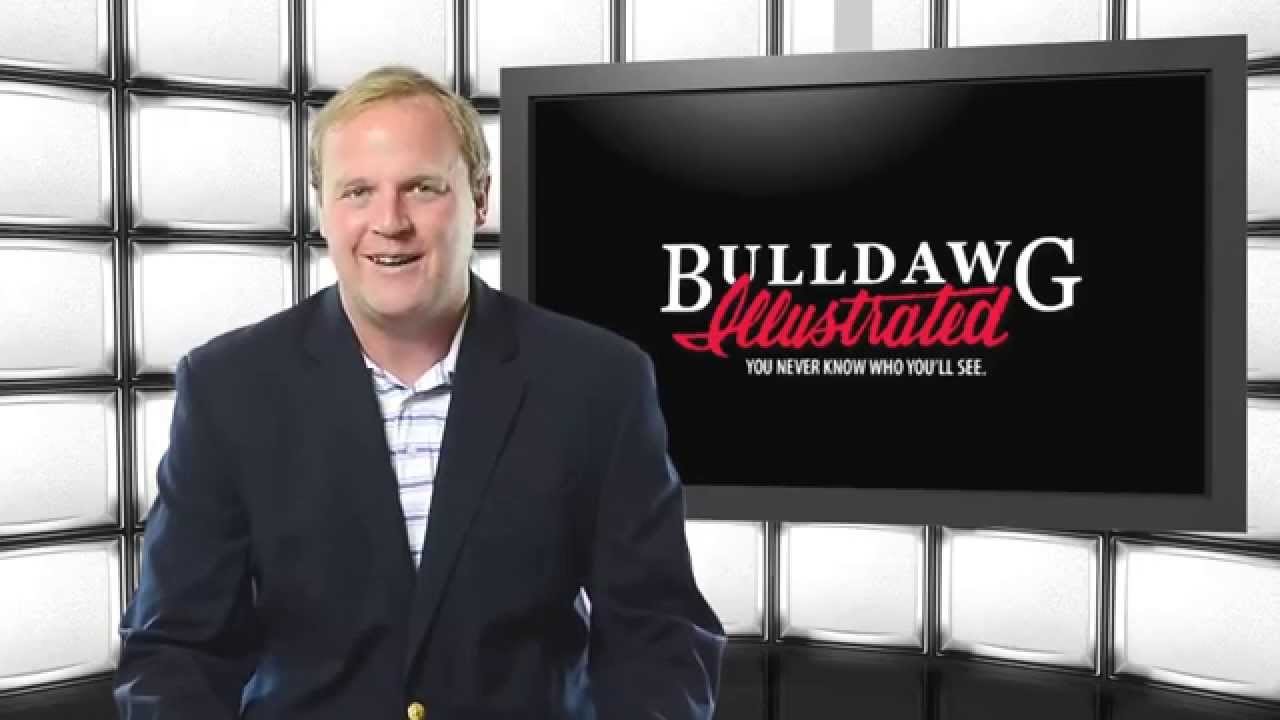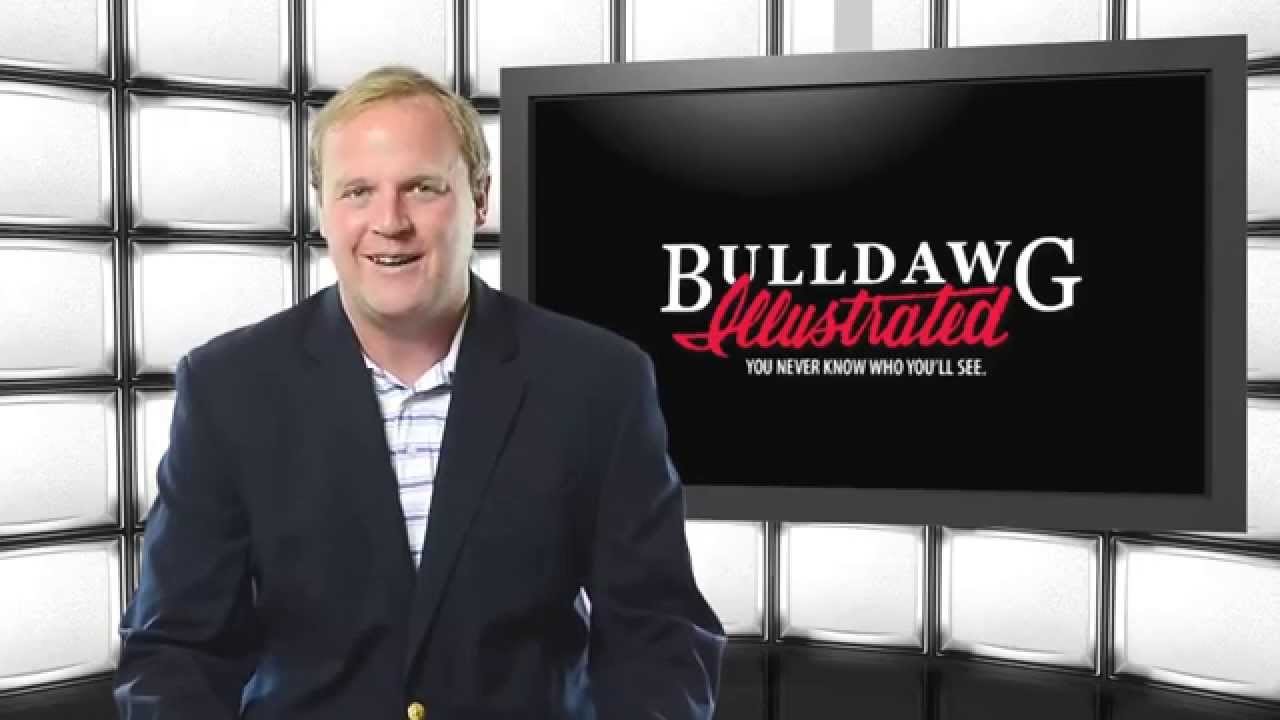 With Christmas right around the corner and New Year's Day soon to follow, that can mean only one thing when it comes to college football. It's Bowl Season. Let's take a look at who's playing who and when in what bowl this year.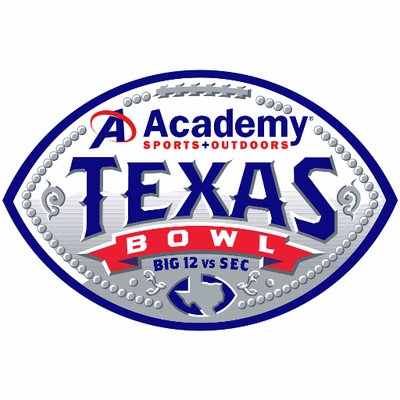 TEXAS BOWL
Texas vs. Missouri
HOUSTON, DEC. 27, 9 P.M., ESPN

This is one of the bowls I am most excited about. Missouri is a great story, going from 1-5 to 7-5 on the strength of Drew Lock and an outstanding pass attack. If Lock returns for his senior season, Mizzou could be Georgia's top challenger in the SEC East. Texas is the team that figures to make that year two bump under Tom Herman's watch. There were near misses against USC, Oklahoma and Oklahoma State this ear for the 'Horns. Mizzou got right in Athens, playing Georgia tough before losing 53-28. The highlight o the season for Mizzou, blowout victories at home over both Florida and Tennessee. This could be one of the best bowls of the season for teams that have a chance to be conference contenders in 2018.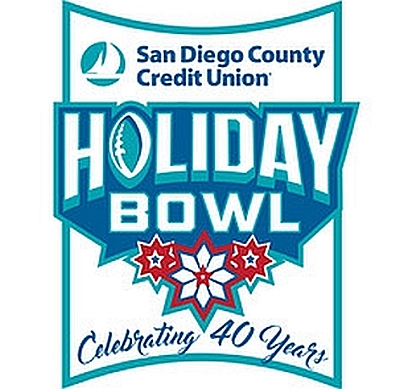 HOLIDAY BOWL
Washington State vs. Michigan State
SAN DIEGO, DEC. 28, 9 P.M., FOX

Well if there is one bowl that almost always produces a great game, this is it. San Diego will be teeming with Cougar and Spartan faithful in the Gas Lamp District, as Washington State and Michigan State both look for a signature win and 10th win of the season. Mark Dantonio and Mike Leach are two of the best coaches in the business and both figure to have their teams at peak performance In a Big Ten – PAC—12 showdown. The contrasting styles of attack, with Leach and the pass-happy high-octane offense, and Dantonio and his power running game, present a great storyline. In this one, time of possession could mean everything, or absolutely nothing. Depending on if Washington State can score quickly.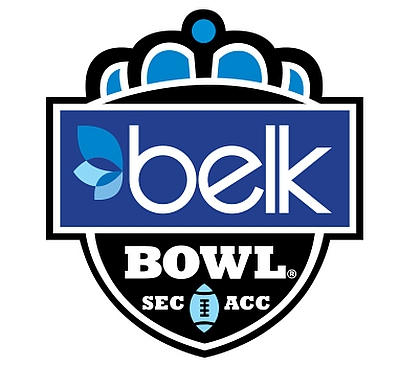 BELK BOWL
Wake Forest vs. Texas A&M
CHARLOTTE, NC, DEC. 29, 1 P.M., ESPN

It's the ACC and the SEC meeting in the Queen City, as the Aggies and Demon Deacons square off. Wake Forest has been one of the surprise teams in the ACC this season, and the Deacons are hungry for a signature win over an Aggies squad that is in transition. It was quite a welcome for Jimbo Fisher in College Station, with the band and those new Maroon Boots. A&M and Kevin Sumlin had been on the outs for the couple of years and the split finally came. This game means a lot more to Wake Forest, and it's right next door to Winston-Salem. This Aggie season got knocked on its head in the opener when they blew a 34-point lead and lost in the fourth quarter to UCLA.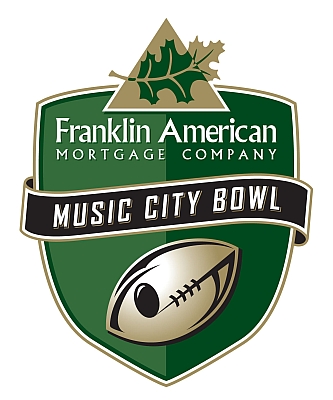 MUSIC CITY BOWL
Kentucky vs. Northwestern
NASHVILLE, TN, DEC. 29, 4:30 P.M., ESPN

Pat Fitzgerald has done an outstanding job at Northwestern, and this Wildcats squad has secured a slew of signature victories – beating Iowa, Michigan State, Nebraska and blowing out Minnesota 39-0. Northwestern is 1-3 against SEC foes in bowl games – contests that the Wildcats have likely had more interest in. Kentucky's fan base has long since turned its attention to basketball. Kentucky was 7-3 and could have been 9-1, but then lost at third-ranked Georgia and got blown out at home by arch-rival Louisville. Big Blue's fan base can appreciate winning records and bowl games, but after a while, they may get bored. It happened with Rich Brooks. Kentucky's Benny Snell is a tremendous running back and will be the best player o the field.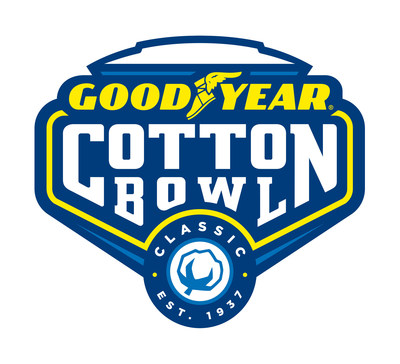 COTTON BOWL
Southern Cal vs. Ohio State
ARLINGTON, TX, DEC. 29, 8:30 P.M., ESPN

Normally, this is a classic Rose Bowl match-up many times over with two of the grand traditions in college football history. Both the Buckeyes and Trojans boast a myriad of Championships, iconic coaches and Heisman Trophy winners. Both would love to be in the Pasadena in the semifinal, but that's Georgia and Oklahoma. So the Cotton Bowl serves as a nice consolation New Years Six matchup. USC and Ohio State are both conference champions with 11-2 records. Both got blown out on the road, though – the Trojans at Notre Dame and the Buckeyes at Iowa. Motivation won't be a problem for either of these traditional powers. The winner figures to finish ranked somewhere between No. 3 and No. 5 in the final polls.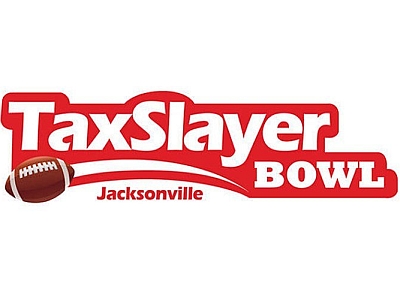 TAXSLAYER BOWL
Louisville vs. Mississippi State
JACKSONVILLE, FLA, DEC. 30, NOON, ESPN

It's a period of transition for Mississippi State, as Dan Mullen has moved on to Florida, and Joe Moorehead takes over in Starkville. The regular season finale was just brutal, as Mississippi State lost the Egg Bowl to Ole Miss and standout quarterback Nick Fitzgerald suffered an awful ankle injury. The other three losses came to Georgia, Auburn and Alabama – and there's certainly no shame in that for MSU. The highlight was a 37-7 pounding of LSU. For Louisville, it was once again Lamar Jackson headlining for the Cardinals. Following a loss to Wake Forest, the Cardinals closed out strong, winning their final three games, including the finale – a 44-17 rout of Kentucky. This will be an uphill challenge for MSU in Jacksonville.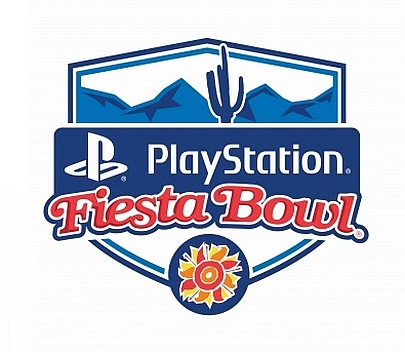 FIESTA BOWL
Washington vs. Penn State
GLENDALE, ARIZ, DEC. 30, 4 P.M., ESPN

These two 10-2 teams have both enjoyed outstanding seasons, but they are in that group of six or seven schools asking what if? Chris Petersen is one of the best coaches in the country, and he has the Huskies back amongst the PAC-12's elite. Losses to Stanford and Arizona State derailed the Huskies PAC-12 title hopes. As for Penn State, the blown lead to Ohio State and a heartbreaker to Michigan State cost the Nittany Lions their Big Ten championship chances. James Franklin has the Nittany Lions positioned amongst the best in the brutally tough Big Ten East. Saquon Barkley and Jake Browning are two of the best players in the country. The winner of this one will have a high national ranking, Big Ten-PAC-12 signature win and 11-2 record.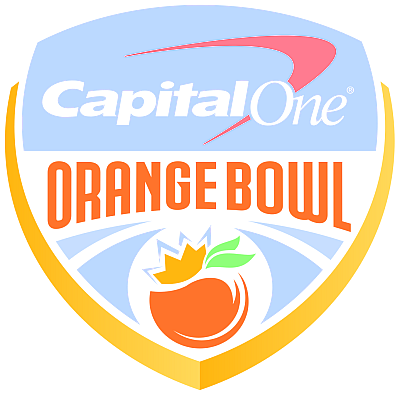 ORANGE BOWL
Wisconsin vs. Miami
MIAMI GARDENS, FLA, DEC. 30, ESPN

These two were a win away from the playoff, but Wisconsin came up short against Ohio State and the Hurricanes got lambasted by Clemson 38-3. The Badgers come in at 12-1 after a perfect regular season. Wisconsin is physical with a powerful running attack, just what you would expect with the Badgers. Paul Chryst is the coach Wisconsin has been looking for since Barry Alvarez. The Badgers figure to be right back at the top of the Big Ten West next season, and an Orange Bowl victory would be a great ending to a wonderful season. As it would be for the home-standing Hurricanes, whose perfect season was derailed by that chilly upset loss the Friday after Thanksgiving at Pitt. This season was a big success for Miami, highlighted by those successive wins over Virginia Tech and Notre Dame.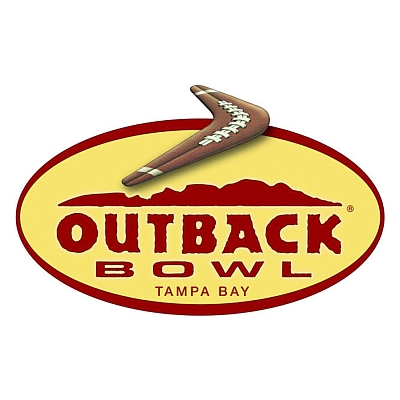 OUTBACK BOWL
Michigan vs. South Carolina
TAMPA, FLA, JAN. 1, NOON, ESPN2

Jim Harbaugh came in with such acclaim and the Wolverines have had good success. Last season, Michigan came so close to playing for the Big Ten title and making the playoff. But with Ohio State surging and a 1-5 record for Harbaugh's Wolverines against the Buckeyes and Michigan State, the Wolverine faithful are antsy for something more. Maybe next year, when Michigan returns most of its offense and defense. Will Muschamp has done a fine job in Columbia, including an 8-4 campaign in 2017. Jake Bentley is one of the best quarterbacks in the SEC, and tight end Hayden Hurst a tremendous pass-catcher and future NFL standout. This could be a good one. There figures to be a lot of Gamecocks in Tampa.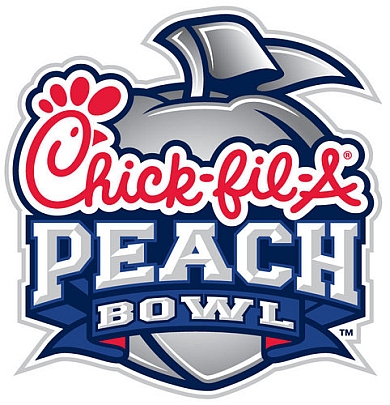 CHICK-FIL-A PEACH BOWL
Central Florida vs. Auburn
ATLANTA, JAN. 1, 12:30 P.M., ESPN

Over a three week period, Auburn was the best team in the country and beat its big two rivals, Georgia and Alabama, both on the Plains when the Bulldogs and Crimson Tide each were ranked No. 1. Well Georgia won the rematch in the SEC Championship Game, and the Dogs and Bama are both in the College Football Playoff. Such is the new era of college football. The Tigers now go back to Mercedes-Benz Stadium to take on Central Florida. The Knights won a shootout over Memphis to make it 12-0 and take the American Conference championship. Their coach Scott Frost is heading home to Nebraska, taking over a program that has fallen on hard times. Frost engineered a tremendous turnaround in Orlando. They are hoping for the same in Lincoln.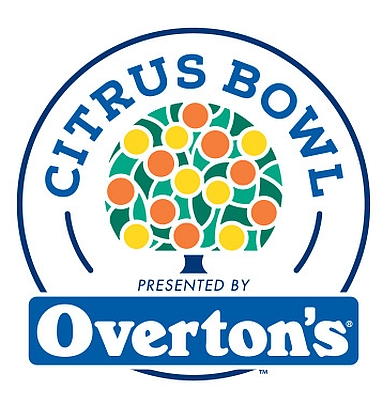 CITRUS BOWL
Notre Dame vs. LSU
ORLANDO, FLA, JAN. 1, 1 P.M., ABC

That loss to Troy was a stinger. But the Bayou Bengals came back and posted a 9-3 season. The blowout 37-7 loss to Mississippi State and dark night against Troy were the low points of the season. The highlight was a tremendous 27-23 come-from-behind victory over Auburn in Baton Rouge. These two have some history against one another. Notre Dame responded from a 4-8 season in 2016 and sit at 9-3. The Fighting Irish lost that instant classic to Georgia, then got hot. But Miami blew them out in south Florida and Stanford won out west. LSU has the athleticism. Notre Dame will try and ride that big offensive line. This is one where if both are interested, it could be really good.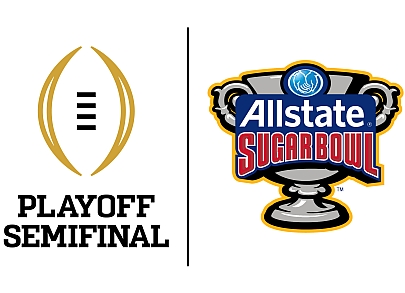 SUGAR BOWL- CFP SEMI-FINAL
Alabama vs. Clemson
NEW ORLEANS, JAN. 1, 8:45 P.M., ESPN

This makes a third straight season that the Crimson Tide and Tigers will meet in the playoff. Two years ago, it was Alabama prevailing in the national championship game. Last season, it was Clemson, led by Deshaun Watson. These are two of the three teams this season, along with Georgia, to be ranked No. 1 this season. Bama's only loss came to Auburn, but the Crimson Tide laughed last by reaching the playoff. Clemson overcame a head-scratching loss for a second straight season, losing at Syracuse. But they have really turned it back on. Both of these teams are tremendously talented along the line of scrimmage. Both are explosive and stocked with talent. The winner of this one gets a leg up with a short trip home and then Atlanta, as opposed to Pasadena.

---
Recent Articles by Jeff Dantzler


[pt_view id="b358db4n1f"]