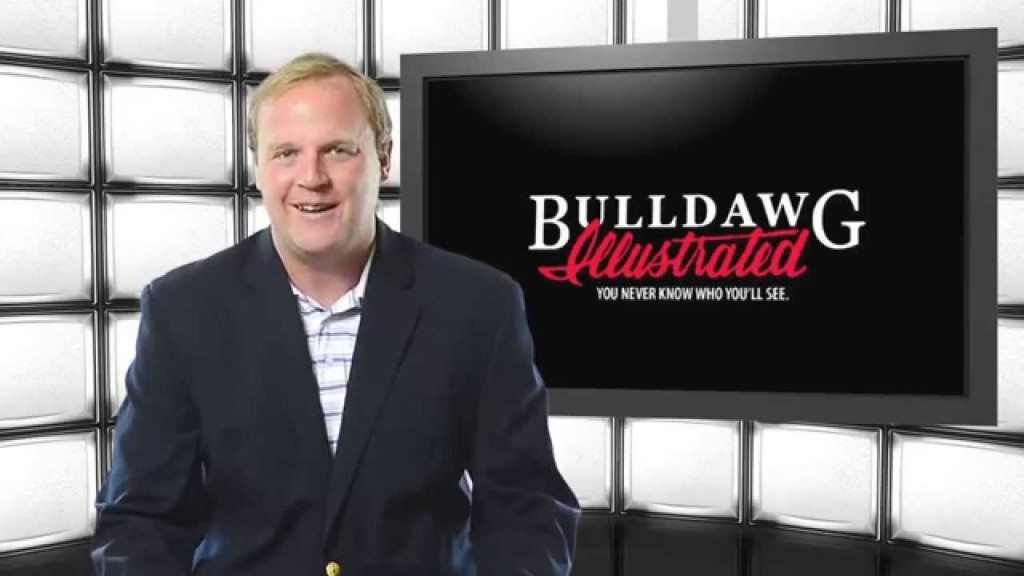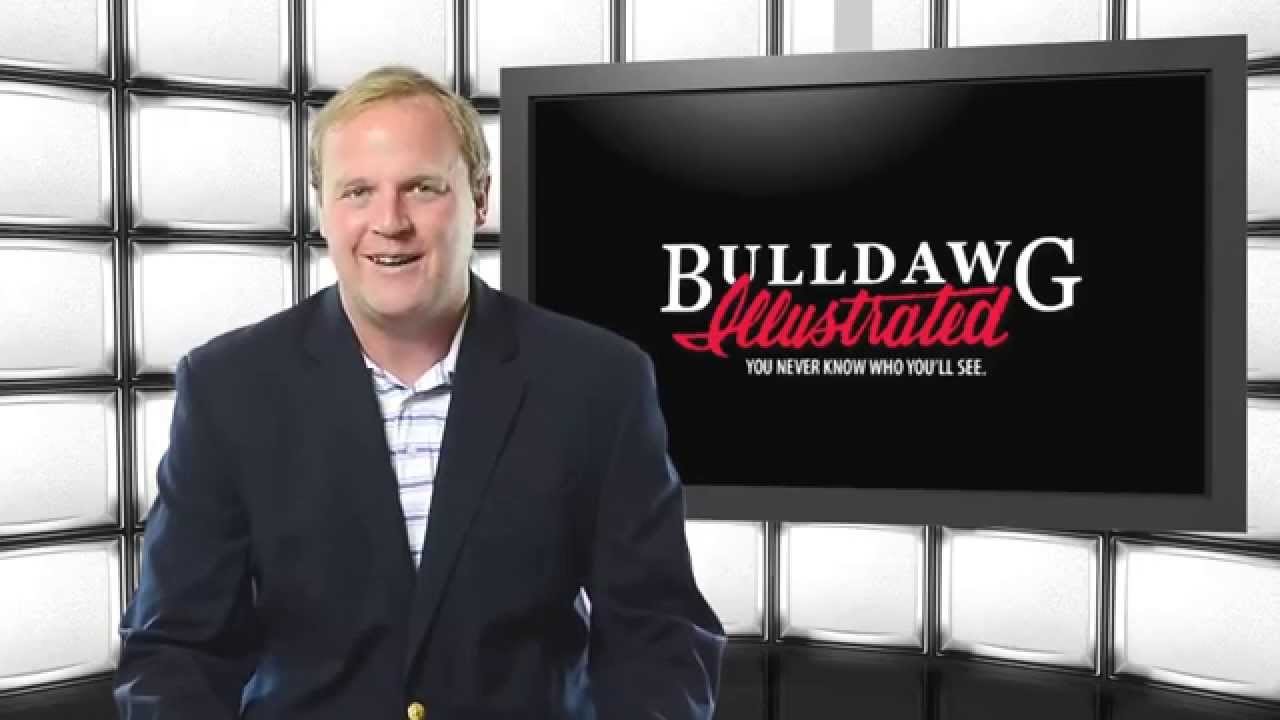 There were a lot of impressive performances by some of the best teams in the country this past weekend, Bama, the Buckeyes, Clemson, Michigan and Washington were all very impressive, What a game it was in College Station, but the Aggies came back and edged charmed Tennessee, Once again, a football season is just flying by.
1. ALABAMA
Playing Arkansas, the Crimson Tide head to Knoxville for a mega-showdown. There's a very good chance this will be the first of two meetings with the Volunteers. Bama must try and contain Josh Dobbs.
2. OHIO STATE
Indiana hung tough with Ohio State, but Urban Meyer's machine just has too much. Things toughen up this week as Ohio State heads to Wisconsin. Then comes a trip to Penn State.
3. CLEMSON
Talk about no hangover, the Tigers absolutely demolished Boston College on Friday night. There is a tough challenge at hand, as N.C. State, fresh off a rain soaked win over Notre Dame, heads to Tiger town.
4. WASHINGTON
Chris Petersen has the Huskies rolling. This sleeping giant has awoken. On the heels of a 44-6 blowout of Stanford, they absolutely Jack-hammered Oregon 70-21 to break a losing streak dating back to 2003.
5. TEXAS A&M
It was an impressive performance by the Aggies, as they took down Tennessee in a College Station overtime thriller. They have this week off to get ready for the monster clash looming with Alabama in Tuscaloosa.
6. MICHIGAN
It was a runaway for the Wolverines 78-0 at Rutgers to stay undefeated. Jim Harbaugh has turned things around so quickly. At 6-0, the Wolverines have this week off and then host Illinois.
7. LOUISVILLE
The Cardinals had this past week off after the disappointing loss at Clemson. Louisville hosts Duke in a Thursday night affair, so expect another huge game from Heisman Trophy front-runner Lamar Jackson.
8. TENNESSEE
The Volunteers, in what is their least important game of the year, came roaring back with more magic, but came up just short in overtime against the Aggies. Now comes the big showdown with Bama in Knoxville.
9. WISCONSIN
In the midst of a tough stretch of schedule, the Badgers had this past week off after a hard-fought loss to Michigan. The Buckeyes come to call this week, then a trip to Iowa. A win over Ohio State would obviously be enormous.
10. VIRGINIA TECH
The Hokies are rocking and rolling with their rout of North Carolina in rainy Chapel Hill. Since that tough loss to Tennessee in Bristol, it has been an impressive run for Virginia Tech. They will be on upset alert at Syracuse Saturday.
11. NEBRASKA
Big Red got a nice win over Illinois 31-16 to remain undefeated. Nebraska has this week off to revel in their outstanding start to the season. Improved Indiana awaits in Bloomington the following week.
12. WEST VIRGINIA
The Mountaineers were off this Saturday for the second time already and now they make the trip that proves another point of how ridiculous rampant conference expansion is – Morgantown to Lubbock to play Texas Tech.
13. UTAH
The Runnin' Utes were on upset alert, but avoided a second straight loss as they dominated down the stretch to beat Arizona 36-23. It should be 6-1, as Kyle Whittingham's crew heads to Oregon State.
14. MIAMI
It was a gut-wrenching loss for the Canes at home to Florida State. The schedule is cranking up. Next up is a visit from North Carolina and then a trip to Blacksburg to take on the Hokies.
15. BOISE STATE
How about a 28-point second quarter in a 49-21 win over New Mexico?! The beat goes on for this outstanding program. Mike BoBo and Colorado State are up next.
16. NAVY
What a victory it was for the Midshipmen, as they took down Houston in a 46-40 thriller. Navy is now 4-1, with the loss to Air Force. This was their first win over a top ten team since beating South Carolina in 1984.
17. FLORIDA
The Gators didn't play LSU in a controversial Hurricane Matthew decision. They host Missouri Saturday. The Tigers are better on offense this season. Florida got a boost from the Vols losing and not having to play LSU.
18. HOUSTON
It was a bitter loss for the Cougars, as they lost to Navy in a 46-40 thriller. Greg Ward, Jr is a magnificent quarterback. Houston lost once last season to UConn and rallied back. Tom Herman is still on track to make a boatload of money, especially after Texas lost to the Sooners.
19. OKLAHOMA
It was a nice win for Boomer Sooner, as they won a wild 45-40 shootout with Texas in Dallas. Oklahoma has a chance to rally back and win the Big XII after the two disappointing losses to Houston and Ohio State.
20. BAYLOR
The Bears had this past Saturday off after escaping with a 45-42 win over Iowa State. It should be 7-0 with woeful Kansas coming to town. Baylor is in the midst of a second horrible scandal of the 21st century.
21. FLORIDA STATE
The blocked PAT to beat Miami was huge; The Seminoles host Wake Forest this week. There is virtually no chance of making it to the ACC Championship Game. That loss to North Carolina was a heartbreaker.
22. OLE MISS
The Rebels were off and are sharpening their game for Arkansas in Fayetteville. The Hogs are coming off quite a physical game with Alabama. The Rebels are loaded with talent.
23. ARIZONA STATE
It was rocking in Tempe, as the Sun Devils pulled out a 23-20 victory over tough luck UCLA to make it 5-1 on the season. The PAC-12 South is balanced and tough. ASU is heading to Colorado, which lost a tight one to Southern Cal.
24. AUBURN
The Tigers are playing awfully well right now. Auburn's defensive line is one of the best in college football. They were very impressive in taking down Mississippi State 38-14 Saturday. Auburn is off this week, then welcomes in Arkansas.
25. GEORGIA
The Bulldogs have a short week to get ready for Vanderbilt and it's a high noon kickoff. The Commodores have a tough defense. Georgia coach Kirby Smart is eyeing a complete performance from all three phases.