[su_spacer size="20″]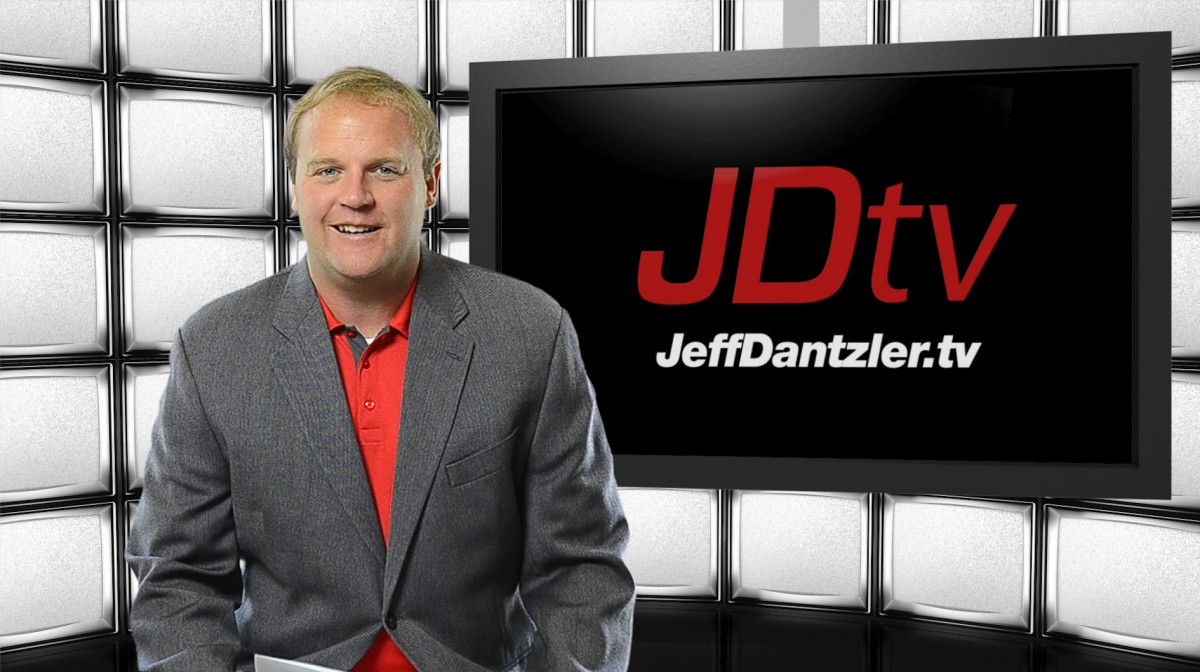 [su_spacer size="40″] Here we are at Halloween and the race for conference championships, rivalry crowns and of course those four coveted spots are at full speed. Clemson leaps to the top of the poll with what they did at Miami, and their entire body of work. The American is the league of the week, as Houston, Memphis and Temple are all undefeated.
[su_spacer size="20″]
1. Clemson
– The Tigers put on a tremendous showing in Miami to move to 7-0 with one of the most impressive victories in school history. Clemson had it clicking from the get-go. The Tigers scored 21 points in the first and second quarters. Clemson plays at N.C. State Saturday. Don't look ahead. The 'Noles are next.
[su_spacer size="40″]
2. LSU
– The Fightin' Tigers held off upset-minded, high-scoring Western Kentucky and now take the week off to get ready for the huge showdown with Alabama in Tuscaloosa. LSU has been awfully close to topping the Tide two of the last three times, but come up short.
[su_spacer size="40″]
3. Baylor
– Star quarterback Seth Russell suffered a broken bone in his neck against Iowa State, an extremely scary injury. Baylor has another open date before a Thursday night affair at Kansas State.
[su_spacer size="40″]
4. TCU
– It's a Thursday night showdown with West Virginia in Fort Worth, as the Horned Frogs try and stay undefeated. The Big XII schedule really gets jacked up a notch in November. Gary Patterson has done a tremendous job for the Horned Frogs.
[su_spacer size="40″]
5. Alabama
– The Crimson Tide has a tremendous defensive line and powerful offensive front. Derrick Henry is one of the nation's top tailbacks and Calvin Ridley is emerging as an elite play-maker. Bama is off this week, and then here come the Bayou Bengals.
[su_spacer size="40″]
6. Ohio State
– The Buckeyes smoked Rutgers 49-7 with JT Barrett piloting the talented offense. Ohio State is off Saturday and then hosts Minnesota. Urban Meyer has a monster program in Columbus. Things haven't been smooth this year, but the Buckeyes may be playing their best ball at this critical time.
[su_spacer size="40″]
7. Florida
– The Gators had this past Saturday off, as did Georgia, to get ready for the cocktail party. Florida is ahead of schedule under the watch of first year coach Jim McElwain. If the Gators win, they are on the cusp of a truly special season.
[su_spacer size="40″]
8. Michigan State
– The Spartans got an all-time miracle win against Michigan, and that seemed to blow the lid off. Michigan State finally got the offense rolling in a 52-26 victory over Indiana. Sparty is off this week and then heads to Nebraska.
[su_spacer size="40″]
9. Iowa
– The Hawkeyes are 7-0 and host Maryland Saturday. Iowa has a very manageable schedule the rest of the way, but they have to make sure they don't get too far ahead of themselves and stay focused week by week.
[su_spacer size="40″]
10. Stanford
– Christian McCaffery and Leonard Fournette are the country's top two Heisman contenders. C-Mc went over 100 rushing and receiving again in the win over Washington. The Cardinal has won six straight games and heads to Washington State Saturday. They have a clear path to the PAC-12 Championship Game, but the potential to reach even greater heights.
[su_spacer size="40″]
11. Utah
– The dream of an undefeated season came to an end Saturday at Southern Cal. The Utes will try and get back on track in Salt Lake City against Oregon State. They are still the team to beat in the race for the PAC-12 South title.
[su_spacer size="40″]
12. Oklahoma State
– Tragedy once again struck Oklahoma State with the horrible homecoming accident. The Cowboys rolled past Kansas to remain undefeated. A tough trip to Lubbock for Texas Tech is up next.
[su_spacer size="40″]
13. Notre Dame
– The Fighting Irish had an open date after the win over Southern Cal, and now head to Philly to face undefeated Temple. Notre Dame has a tough, but manageable schedule the rest of the way. They can play themselves into the conversation.
[su_spacer size="40″]
14. Oklahoma
– The Sooners bounced back from their loss to Texas with a 63-27 drubbing of Texas Tech. Oklahoma should get another easy victory over hapless Kansas Saturday. Then Iowa State comes to town before things really get turned up.
[su_spacer size="40″]
15. Florida State
– The Seminoles suffered a devastating loss to Tech in Atlanta, knocking them from the ranks of the unbeaten. Florida State hosts Syracuse Saturday, trying to bounce back and stay in the mix for the ACC Championship Game.
[su_spacer size="40″]
16. Memphis
– The Tigers chalked up a huge win at Tulsa after delivering on one of the biggest victories in program history the wee prior against Ole Miss. Next up is a home date with Tulane. Justin Fuente is at the top of a lot of teams coaching wish list.
[su_spacer size="40″]
17. Duke
– The Blue Devils nipped Virginia Tech in triple overtime to improve to 6-1 on the year. Duke leads the ACC Atlantic and hosts Miami on Saturday. What a job David Cutcliffe has done at the helm in Durham.
[su_spacer size="40″]
18. Mississippi State
– The Maroon Bulldogs of Dan Mullen are a tough and physical team that is a load for anyone. MSU sits at 6-2 and is off this week before venturing to Missouri for a Thursday night showdown against one of college football's worst offenses.
[su_spacer size="40″]
19. Ole Miss
– Following a crushing loss at Memphis, the Rebels rolled to a 23-3 win over Texas A&M in beautiful Oxford. It was a defensive performance that rates amongst the best in college football this season. It's an early kickoff at Auburn, which is coming off an overtime loss at Arkansas.
[su_spacer size="40″]
20. Houston
– The Cougars are having their best season since Andre Ware and David Klingler were torching defenses 25-plus years ago. Tom Herman is a hot name in the coaching community.
[su_spacer size="40″]
21. Toledo
– The Rockets are the team of the year in the MAC, sitting at 7-0 with a September win over Arkansas. Toledo is off Saturday and then play the conference's game of the year on a Tuesday with Northern Illinois.
[su_spacer size="40″]
22. Temple
– The Owls are undefeated and host Notre Dame Saturday. Temple made it 7-0 with a 24-14 win over East Carolina. This Saturday, well it is obviously one of the biggest in Temple sports history.
[su_spacer size="40″]
23. Michigan
– After arguably the most devastating loss in program history, the Wolverines had to take this past Saturday off to stew over it. Now Jim Harbaugh's team, which is way ahead of schedule, tries to take out the Golden Gophers in Minnesota.
[su_spacer size="40″]
24. Texas A&M
– The Aggies hit the skids again in October. Texas A&M got beaten down by Alabama and then had zero answers for the tremendous defensive effort by Ole Miss. The grind of the SEC is in full swing.
[su_spacer size="40″]
25. Northwestern
– The Wildcats have been a surprise this season, and they got back on track with an impressive victory over Nebraska. Pat Fitzgerald is one of the greatest players in school history and now their outstanding coach.
[su_spacer size="40″]
---
[su_spacer size="40″] Make sure to check out
Bulldawg Illustrated's
latest print edition:
Trick or Treat
, digital issue available for free online. CLICK
HERE
.
[su_spacer size="80″]