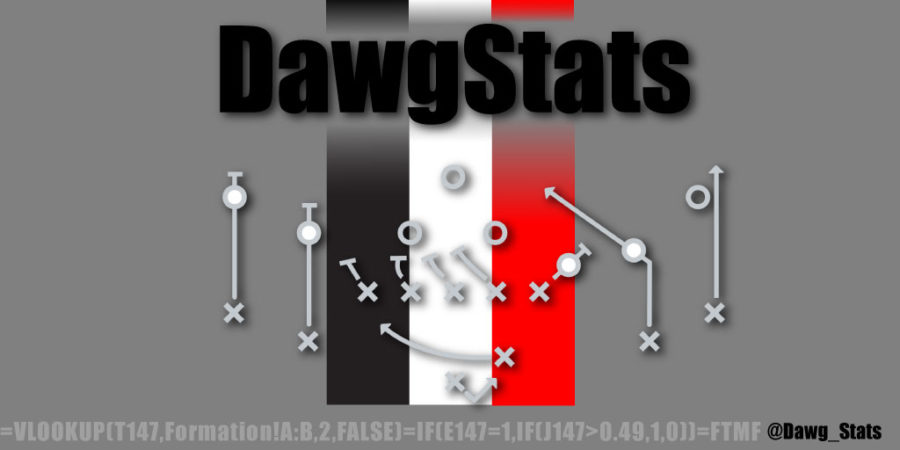 It's nice to have one loss, a third straight division title, and the National Championship still on the table heading into Senior Day at Dooley Field. Yet, a lot of Dawg Fans are anxious about the offensive numbers. The defense has yet to allow more than 20 points this season, but the offense hasn't been as successful since the loss to Carolina.
Earlier in the year, UGA ranked in the Top 5 in the country in rushing YPA, but now just averaging 5.7 YPA. This is still good for tops in SEC, but the run game has regressed to the other leaders in the SEC
Dawgs bread and butter was explosive runs up the middle out of 10 (aka 11 Personnel with TE Flex) and 11 Personnel. Against Vandy, UGA averaged 7.0 on 23 inside carries. These runs have had up and down games.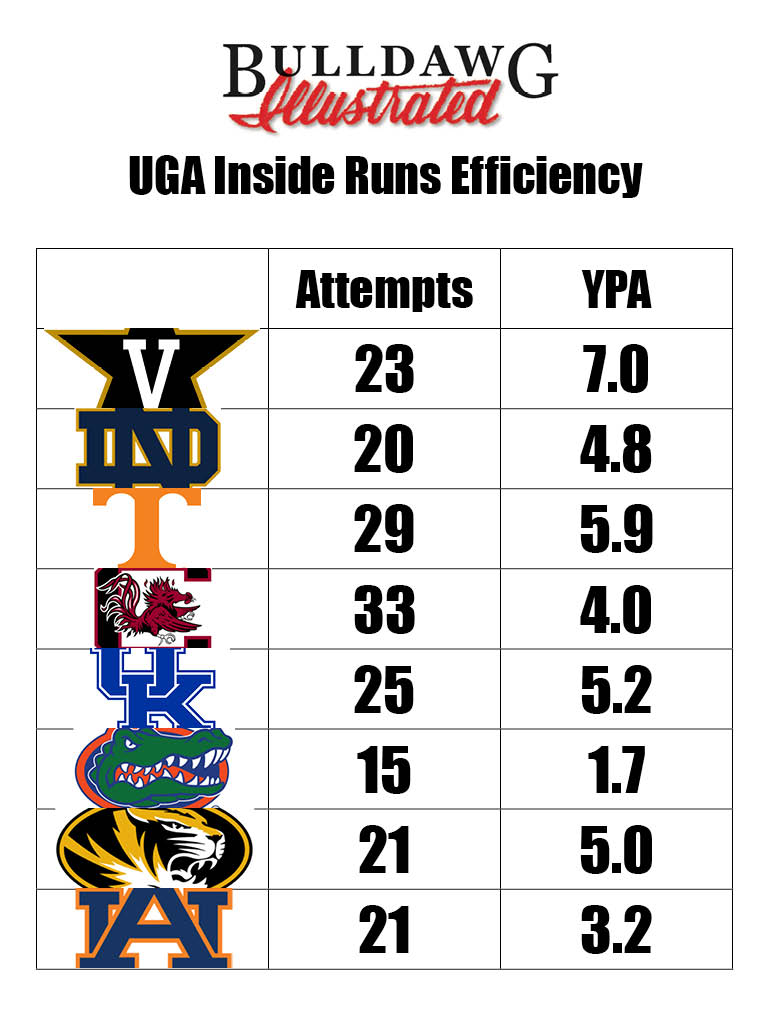 Digging deeper, Dawgs' run out of the 11 Flex/10Personnel (5 OL with TE in Slot) shows a pretty brutal trend. Against UT, UGA ran 5 successful runs out of this personnel group with 6.5 YPA, Since that game, just three successful inside runs.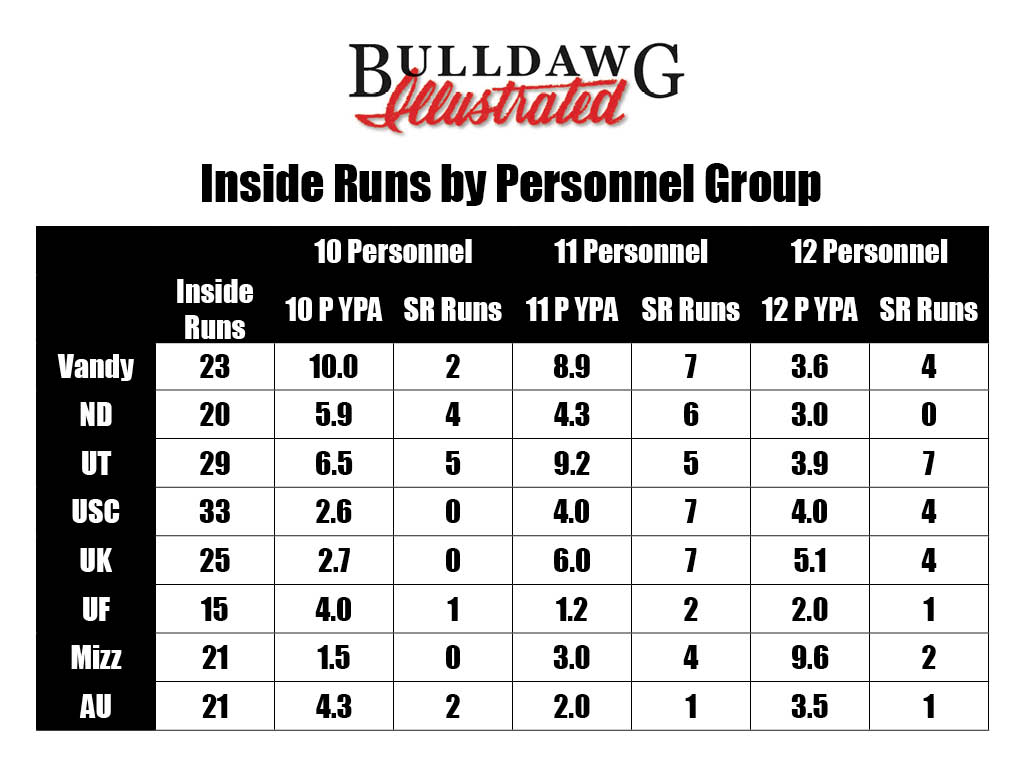 Thanks to SEC Stat Cat offensive scripts, this "2 Zone Read" out of "Flex Right" formation for 16 yards in the Vandy game – I can see other results
Not every inside run has been unsuccessful, and having the talent in the backfield that UGA does can lead to some big plays. A NFL tape spin for Swift as he takes the inside run out for a gain on 1st down.
Still think that UGA will commit to running these plays, and maybe playing some defenses that aren't as tough – these runs might be successful in the remaining 3 games heading into the post season