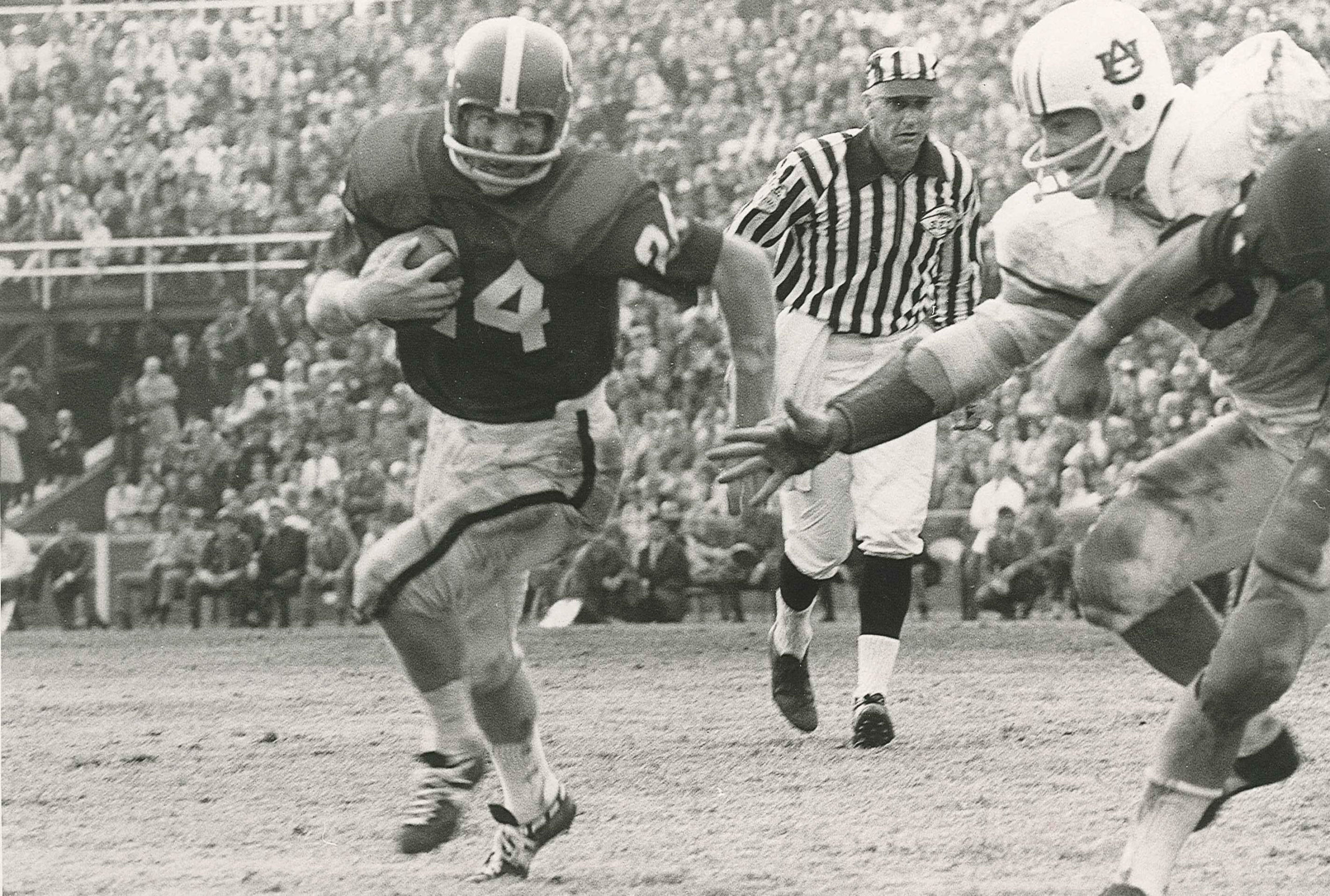 Former University of Georgia star football player and retired Athens judge Kent Lawrence died Friday morning in Athens after an extended illness. He was 72.
A native of Central, SC, he was a three-year letterman who compiled offensive yards rushing, receiving, and returning kicks.
He came to Georgia following an All-State football and track career at Daniel High School where he also lettered in baseball and basketball. He earned the state title in the 100, 220, and 440 yard dashes.
In 1965 he led the Georgia freshman team in punt returns with seven for 84 yards. Lawrence set the Georgia record of 9.5 seconds in the 100 yard dash and placed second in the SEC freshman track meet with a 9.4 second run.
He was the varsity number one tailback in 1966 and recorded an 87-yard kickoff return vs. VMI, a 70-yard punt return vs. Georgia Tech, and a 74-yard TD run vs. SMU in the Cotton Bowl game where he was named the game's Most Outstanding Player. In that game, Lawrence rushed for 149 yards setting the Georgia bowl rushing record that had stood for 25 years.
As a senior in 1968, he played halfback, split end and flanker catching 35 passes for 491 yards and four TD's. Following his college career, he played with the Atlanta Falcons and Philadelphia Eagles of the NFL.
Lawrence earned a Bachelor and Master's Degree in Education from the University of Georgia. He was inducted into the Cotton Bowl Hall of Fame in 2003.
The Judge Kent Lawrence Football Scholarship Endowment was recently established to honor Lawrence and provide future student-athletes the opportunity to compete in his honor.