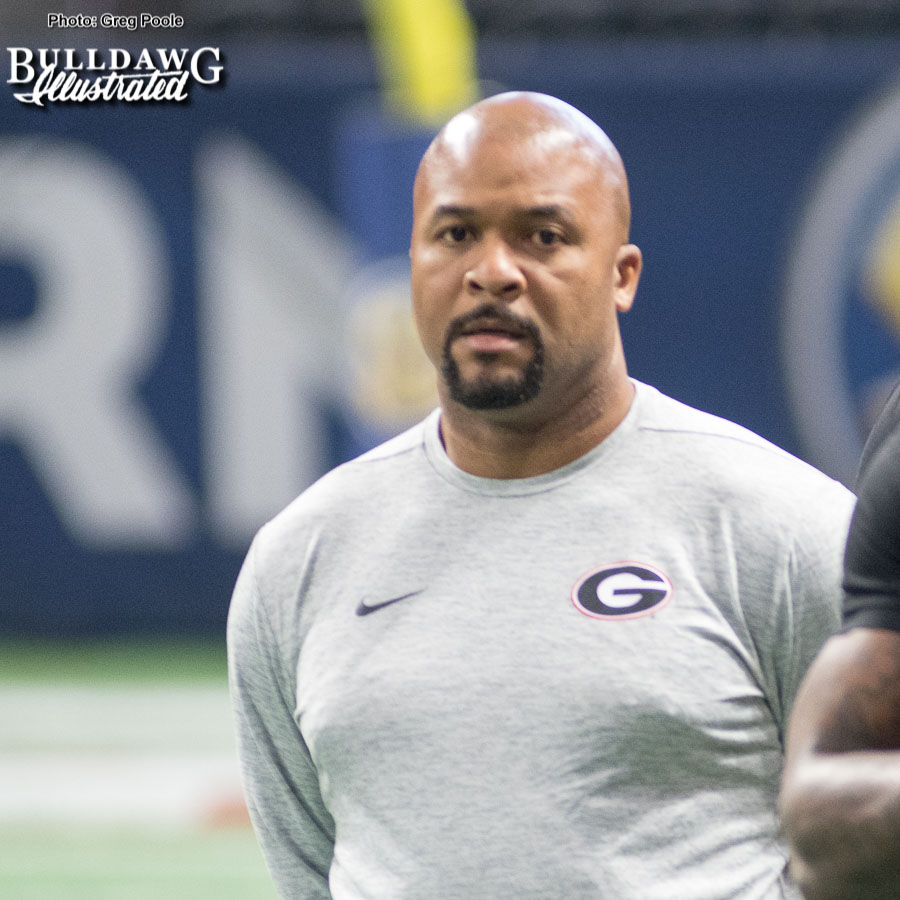 With the addition of Tate Ratledge the Dawgs now have 2 Five-Star and 7 Four-Star commits according to the 247Sports Composite. It is a solid start to the Class of 2020 but several key targets remain that will define whether or not Coach Smart can assemble another elite recruiting class.
#5 – Kendall Milton – RB – 6'2 220
With Swift likely headed to the NFL and Brian Herrien exhausting his eligibility the Dawgs will be looking for another elite tailback to add to the stable. Milton, a California native has visited the Dawgs and plans to be back for a game in the regular season. He may not have game breaking speed but he is the type of big back that can pound opponents behind a massive offensive line. He would be a great fit Between the Hedges.
#4 – Zachary Evans – RB – 5'11 200
Evans makes this list simply because he is the best high school running back in the country. He has elite combination of power and speed which when added to his college ready frame makes him an instant star on the collegiate level. It will be very difficult to pull him out of Texas but if Swift has a monster year and Pittman continues building the most dominant offensive line in college football you can never say never.
#3 – Marcus Rosemy – WR – 6'2 195
Rosemy reminds this writer a great deal of former Bulldog Mohammad Massaquoi. He is not an elite athlete but has enough athleticism to effective at the highest level of competition. What makes him special is his work ethic, route running and outstanding hands. Rosemy is going to consistently get open on the collegiate level and catch everything that is thrown his way.
#2 – Kelee Ringo – CB – 6'2 205
As Charlton Warren puts his stamp on the Georgia program he will be looking for prospects just like Ringo. Ringo has a combination of elite size, physicality and speed. He is very similar in body type to NFL superstar Patrick Peterson. The Arizona native is another tough pull but the opportunity to play in the SEC and learn from a coach like Warren has the bulldogs in good position.
#1 – Arik Gilbert – TE/WR – 6'6 245
Arik Gilbert is a difference maker from the moment he steps on campus. His combination of size and speed is a mismatch nightmare for opposing defensive coordinators. He can line up at TE, slot receiver or split out wide and get open at will. He is the type of difference making athletes that helps you win a national championship. The Dawgs are the early favorite and the sooner he commits the better as he can become the leader of this class.