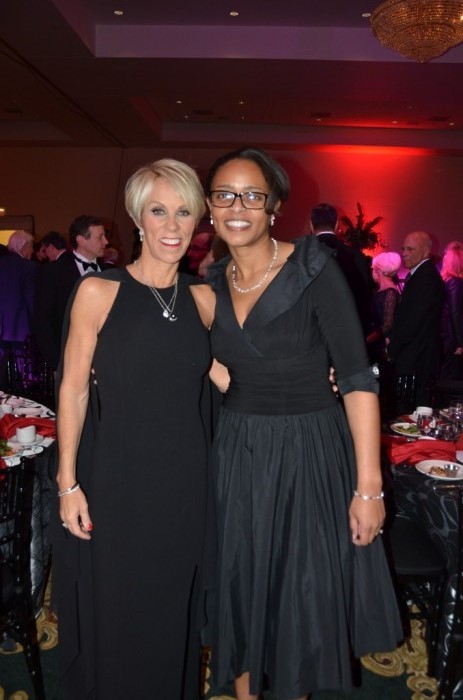 [break] Dr. Carla Williams, Executive Associate Athletic Director for the UGA Athletic Association, was named one of the top-10 Senior Woman Administrators in the NCAA by the website CollegeAD.org this week.
[break] [break] The web site stated: "Williams has risen from a former Lady Bulldog basketball player to the top female administrator in the department. She oversees a total of four sports and five internal departments. Many colleagues believed her restless attitude toward success is the reason for her accomplishment. All of this is why she was included in our top 10."
[break] [break] Williams serves as administrator for UGA's women's basketball, gymnastics and men's & women's swimming and diving programs. She also has supervisory responsibility for academic support services, compliance, sports medicine, human resources and student services.
[break] [break] "Carla is so deserving of this national recognition," said Greg McGarity, UGA's J. Reid Parker Director of Athletics. "She is someone who has devoted a tremendous amount of time and effort and passion towards our program. It's no surprise to us because we know what Carla is all about and what she stands for. It's refreshing to see national recognition come her way. She does such an exceptional job with our student-athletes and staff and everyone associated with UGA."
[break] [break] Nationally, Williams has served on the executive committee of both the National Association of Collegiate Directors of Athletics (NACDA) and the National Association of Collegiate Women Athletic Administrators (NACWAA), as well the NCAA's Woman of the Year Selection and Women's Basketball Issues Committees. Within the SEC, Williams has been a member of the SEC Executive Committee and the Women's Basketball Scheduling Committee. At Georgia, she was a team member for UGA's reaccreditation with the Southern Association of Colleges and Schools (SACS) and has been on search committees for numerous campus leadership positions.
[break] [break] Williams provides the unique perspective of being a player, coach and administrator at the highest levels of intercollegiate athletics.
[break] [break] A native of LaGrange, Ga., the former Carla Green was a three-year starter for the Lady Bulldogs from 1987-89 and she finished her career with 1,115 points, 425 assists and 285 steals. Those tallies ranked No. 10, No. 2 and No. 3 among Georgia's career leaders at the completion of her career. She earned her bachelor's degree in sociology in 1989.
[break] [break] After receiving her master's in public administration from UGA in 1991, Williams was an assistant coach for the Lady Bulldogs from 1991-96, including teams which won the 1991 and 1996 SEC Championships, reached the 1995 and 1996 Final Fours and and finished as NCAA runner-up in 1996.
[break] [break] Williams then moved into administration and served as UGA's Assistant Director of Compliance from 1996-97. She was a graduate assistant for athletic academic support and coordinator for student-athlete development and life skills at Florida State from 1997-2000 while completing her Ph.D. in Sport Administration in 2000. Williams was an Assistant AD (2000-03) and Associate AD (2003-04) at Vanderbilt, where she oversaw 11 sports as well as the CHAMPS/Life Skills program.
[break] [break] Williams returned to her alma mater in July 2004 as Associate AD for Student Services and Senior Woman Administrator and has steadily risen to her current position as the second-highest member of the Athletic Association's senior staff.