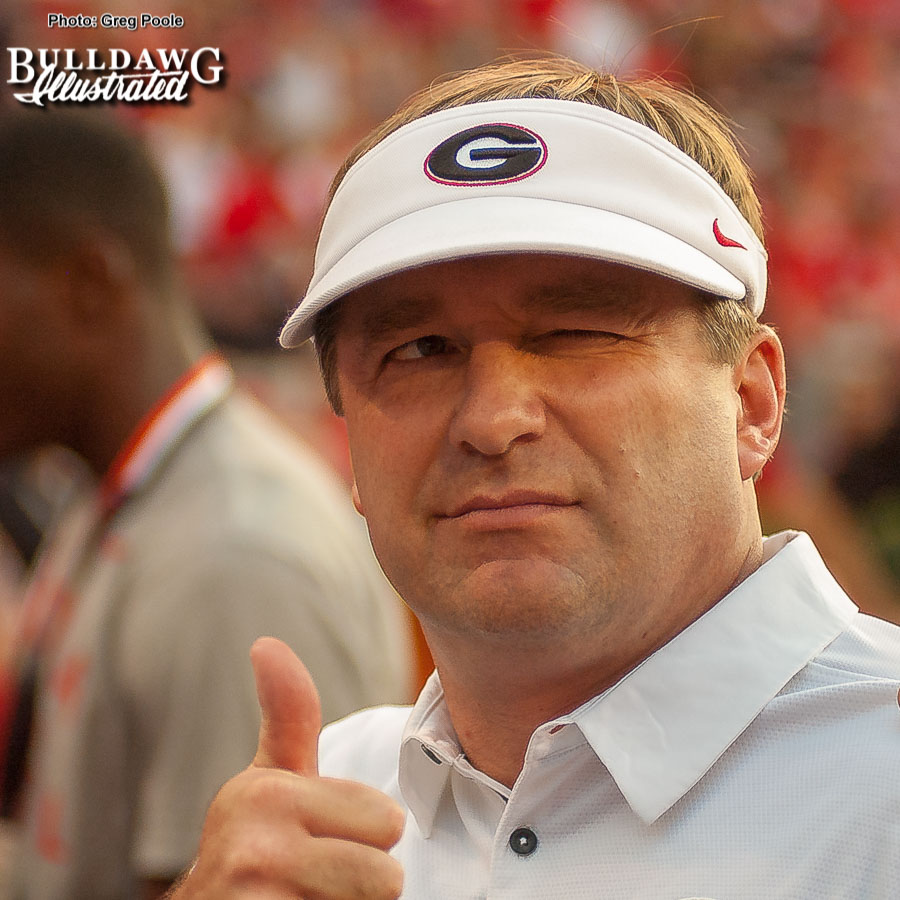 The University of Georgia football team has officially started its second project of the "Dawgs For Pups" initiative called the Food2Kids Snack Drive.
After the idea arose from a recent team meeting, the Bulldogs will be participating in a number of "Dawgs For Pups" activities in the Athens area and beyond to help students and others affected by the recent COVID-19 pandemic. The first activity began last week and will help provide students in Athens-Clarke County with WiFi hotspots. That project has already raised $40,000 in less than a week. (Link for WiFi hotspot donations: http://gado.gs/53q)
The Food2Kids Snack Drive comes at a pivotal time for the area community. The temporary COVID-19 unemployment benefits have ended and many parents are unable to go to work with their children receiving a virtual education and not attending school. The Food Bank of Northeast Georgia has reported an 80 percent increase in demand over its 2019 numbers and with September being Hunger Action Month, food bank representatives are stressing that the need for any help in this arena remains high.
"We are proud to be partnering with the UGA Athletic Association to provide snacks for the children in the Food2Kids program," said Food Bank of Northeast Georgia Executive Director Chuck Toney. "A simple thing like a granola bar or a fruit cup can shine the light of hope into lives unsettled by the pandemic."
Healthy and transportable snacks are the ones targeted for the Food2Kids Snack Drive. Granola bars, snack-size trail mix, nuts and pretzel bags, 100 percent fruit treat snacks and other various snacks that are not easily crushed under the weight of canned goods are requested for the drive.
"The food drive is very important for kids who are not fortunate to have daily snacks and who have hunger, and I think us as athletes and the staff at (the University of Georgia Athletic Association) have a duty to help our community become a better place and become united," said senior receiver Demetris Robertson. "To do something for a cause that is greater than myself is always awesome. I believe that once those kids grow up to be our age, they will want to give back too."
"I've been giving back to my community as far as I can remember," said sophomore linebacker Nakobe Dean. "Doing projects like this makes me feel like I am kind of continuing that tradition that we did with my mom growing up. It's important to help the youth at all times, not just right now in times of despair but all the time since they are the future of our country."
"We as a team are excited to begin this second 'Dawgs For Pups' project after the first initiative go off to such a great start," said Bulldog head coach Kirby Smart. "Just as providing internet to the students in our area is important, providing snacks is also essential at this time. The demand at the local food bank is higher than ever and I believe this is another opportunity for our players and the Bulldog Nation to answer the community's call."
Donations for the Food2Kids Snack Drive can be dropped on the main floor (third floor) of the UGA Athletic Association's Butts-Mehre Building (1 Selig Circle, Athens, GA 30602).
The Food Bank of Northeast Georgia will also accept donations for this program. The food bank's warehouse address is below and the hours for drop-off are 8 a.m. – 3 p.m. on Monday through Friday.
Food Bank of Northeast Georgia
861 Newton Bridge Road
Athens, GA 30607
The Georgia football team will spearhead several other "Dawgs For Pups" initiatives to continue to do their part in the Athens community.  Announcements about those activities are expected in the coming weeks.