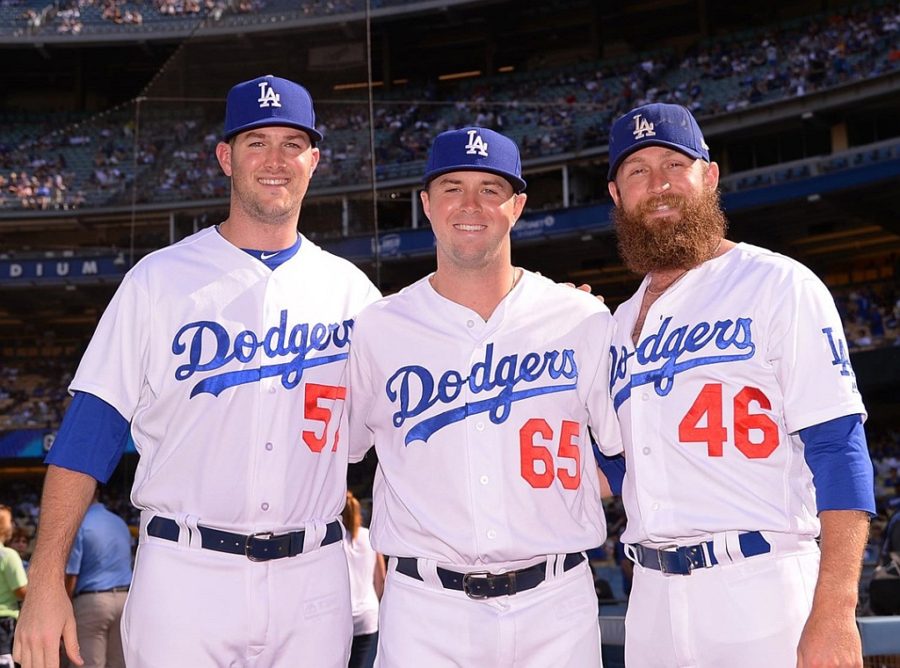 Former University of Georgia star pitcher Alex Wood is part of a veteran Los Angeles Dodgers squad that is in the World Series for the third time in the past four seasons.
In his professional career, Wood, who played at Georgia from 2010-12, has appeared in five World Series games as a Dodger with a record of 1-0 and a 2.70 ERA. He made two appearances including a start in 2017 when the Houston Astros claimed the title in seven games. In 2018, he went 1-0 in three relief appearances against the Boston Red Sox who won the title in five games. In the 2020 World Series, Los Angeles is up 1-0 in the best-of-seven series against the Tampa Bay Rays.
Wood aims to join five former Bulldogs who have won a World Series, joining shortstop Claud Derrick (1910-11, Philadelphia), pitcher Spud Chandler (1937-39, '41, '43, '47, New York Yankees), pitcher Jim Umbricht (1960, Pittsburgh), pitcher Mitchell Boggs (2011, St. Louis) and pitcher Justin Grimm (2016, Chicago Cubs).
Wood, a native of Charlotte, N.C., is one of 10 Bulldogs who have been on teams that have advanced to a World Series. The others include catcher/infielder Kyle Farmer (2017-18, Los Angeles), pitcher Joshua Fields (2017-18, Los Angeles), third baseman Nolen Richardson (1939, Cincinnati) and infielder Jeff Treadway (1991-92, Atlanta). Also, of note, former Bulldog pitcher Derek Lilliquist, who spent eight years playing in the Major Leagues, earned a 2011 World Series Championship ring as a member of the Cardinals coaching staff. He was part of the Cardinals staff that returned to the Fall Classic in 2013.
Wood was a second-round draft pick of Atlanta in 2012 after posting a 2.73 Earned Run Average for the Bulldogs, which was the lowest in a season by a starter in 24 years. He appeared in 32 games with 30 starts, winning 13 with a career ERA of 3.57. He tallied 180 strikeouts and only 47 walks in 204.1 innings pitched.
Wood made his Major League debut with the Braves in 2013 and was traded to the Dodgers in 2015. After four seasons in Los Angeles, he was traded to Cincinnati for the 2019 season and then signed with the Dodgers as a free agent this past January. His finest season came in 2017 when he earned All-Star honors with the Dodgers, going 16-3 with a 2.72 ERA in 25 starts. In his MLB career, he is 53-44 with a 3.45 ERA.
There will be an off-day Thursday, and the series resumes with games three, four and five (if necessary) slated for Friday-Sunday. Games six and seven would be Tuesday-Wednesday, Oct. 27-28. All games are slated for an 8:08 pm ET first pitch. This is the first neutral-site World Series in baseball history.