TUSCALOOSA, ALA.—Freshman Emerson Hancock pitched a career-high seven innings in his SEC debut to lead Georgia to a 6-5 win over Alabama Saturday and even the series at Sewell-Thomas Stadium.
Hancock was staked to an early lead and carried a one-hitter to the eighth when Alabama struck for five runs to make it a one-run affair.  On this day, the Bulldogs prevailed after Alabama rallied for a 10-9 win in 13 innings in game one of the series Friday.
For the second straight day, Georgia (13-6, 1-1 SEC) jumped ahead in the first, scoring four runs on three hits. Senior Keegan McGovern (3-for-4, 3 RBI) delivered a two-run double while Adam Sasser and LJ Talley notched an RBI in the frame off Alabama senior right-hander Jake Walters. In the bottom of the first, right fielder Tucker Bradley took a home run away from Joe Breaux as he timed his jump perfectly at the wall and brought it back for an out. It was the latest defensive highlight for Bradley, who earlier this season made ESPN SportsCenter Top Plays for a diving catch at Kennesaw State.
In the fifth, Georgia had a two-out rally to end a streak of 13 straight retired by Walters. Sophomore Aaron Schunk extended his hitting streak to a career-best 14 games with a base hit. McGovern followed with his second RBI-double of the contest, and then he scored on a run-scoring single by junior Michael Curry to make it 6-0.
Hancock improved to 2-1, providing the Bulldogs with seven strong innings, allowing three runs on two hits with four walks and three strikeouts. He left with the bases loaded and nobody out in the eighth as Georgia looked to senior Blake Cairnes. Alabama's outburst was keyed by Chandler Avant's grand slam. Georgia turned to sophomore Will Proctor, and he secured the final four outs for his second save.
Alabama (16-4, 1-1 SEC) lost for just the second time all year at home. Walters (2-2) got the loss after going 5.2 innings and surrendering six runs on six hits with three walks and six strikeouts.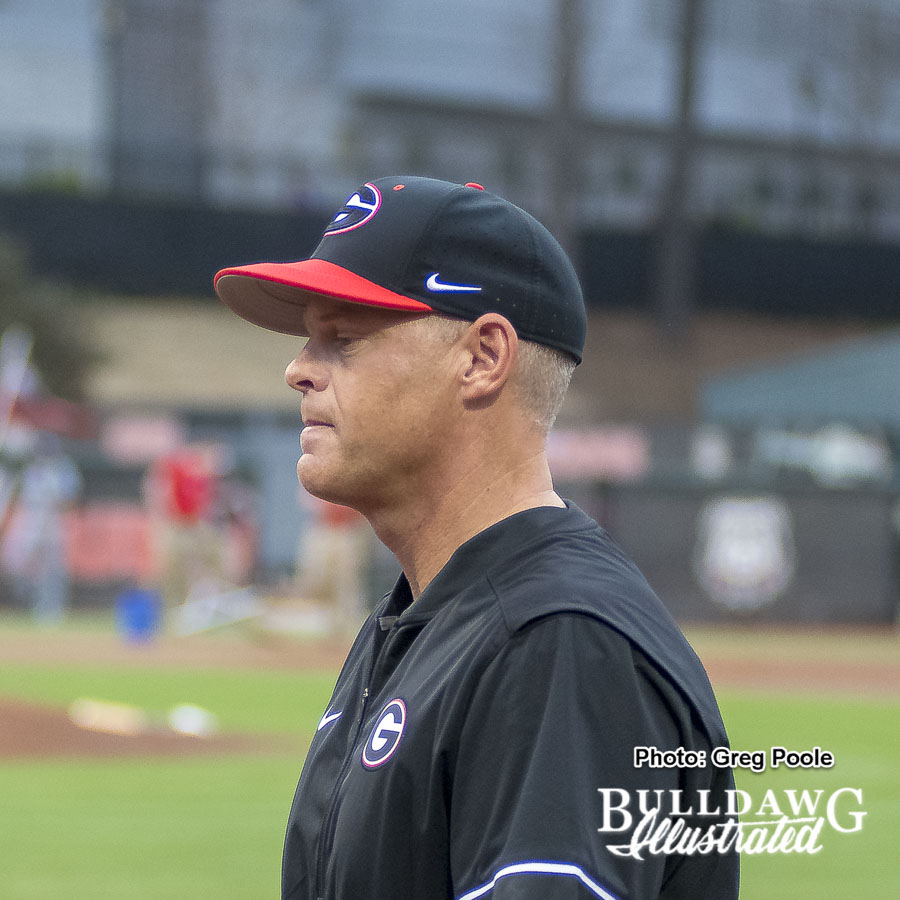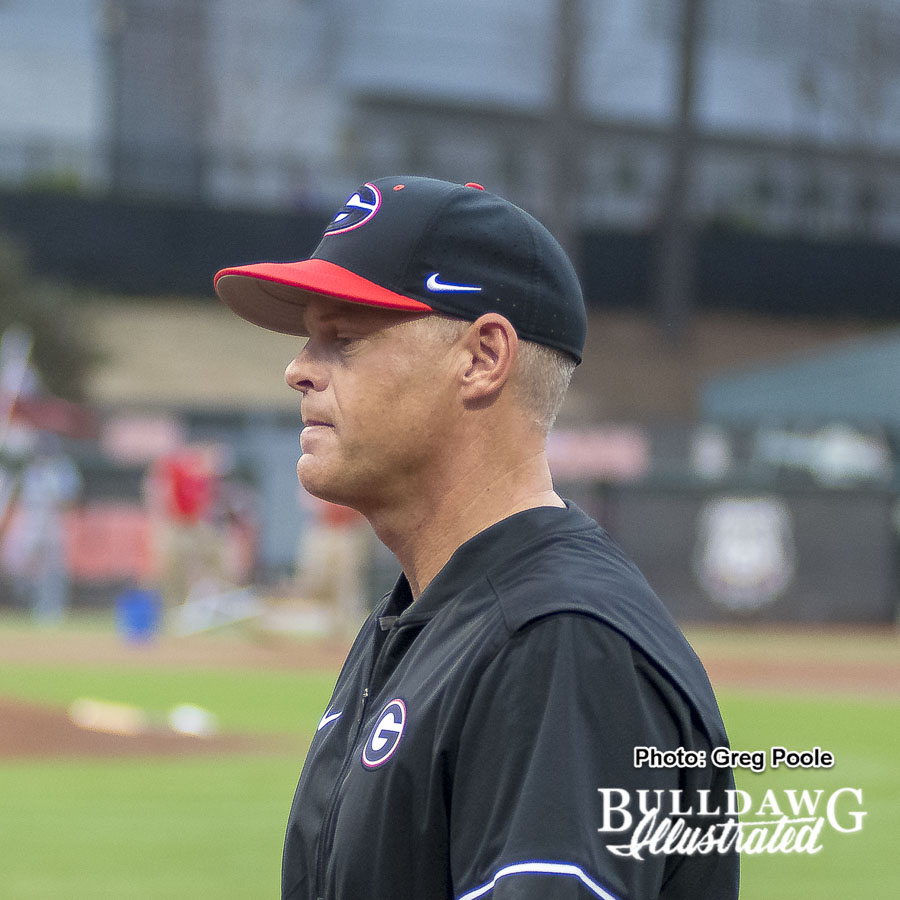 Scott Stricklin
"This one was too close and although we jumped out to an early lead, we have to be able to expand our lead and push across a few more runs because we knew Alabama was going to make a rally," said Georgia's Ike Cousins head baseball coach Scott Stricklin. "We needed a good start from Emerson, and he came through in his SEC debut and Will (Proctor) did a nice job to save it. It's never going to be easy winning in the SEC, and now we have a chance to win a road series."
The series concludes Sunday with a 3 p.m. ET start and be televised on the SEC Network and be available on the Bulldog Sports Network from IMG.