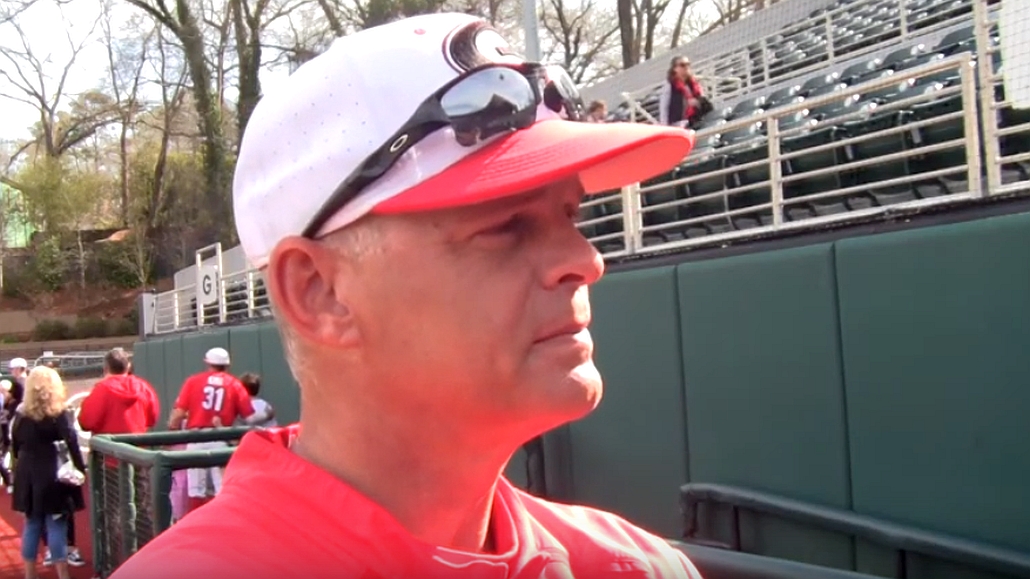 UGA baseball head coach Scott Stricklin shares his thoughts on the Bulldogs 6-0 win over UMASS on Sunday afternoon at Foley Field in Athens, GA and also discusses the upcoming schedule this week which will be a challenge for Georgia.
Stricklin said it was important for fifth-year senior right-hander Logan Moody to give the Bulldogs a good start on the mound today.
"We needed Logan Moody to give us a good start today. We made that decision to give him a start," said Stricklin. "C.J. Smith is getting that change up figured out, and he had an extra bullpen this weekend, and he threw it really well. I'm really excited about the progress that he's making. I'm really proud of Logan; that's exactly what we needed. Then, we got Just Glover and Will Childers out there again, and Tucker Bradley who needed to pitch because he hasn't in two weeks. "
With Sunday's win, Georgia swept UMASS in the three-game weekend series. The Bulldogs took game one on Friday by a score of 5-0 and game two on Saturday with an offensive explosion 16-2. The UGA baseball team moves to 11-1 on the season with their only loss coming to the Georgia Southern Eagles by a score of 3-6 in Athens at Foley last Tuesday on March 3rd.
Speaking of the Eagles…, Georgia will start the week off with make up a game that was postponed last week due to rain with Georgia Southern on Tuesday, March 10th at SRP Park in N. Augusta, SC, and the Dawgs will also be in Statesboro on Wednesday, March 11th for their third matchup with the Eagles this season so far.
After Southern, the Diamond Dogs take their bats to Gainseville, FL and face an undefeated, No. 1 Gators team for a three-game weekend series. It will be a tough week on the road for Georgia. Sticklin talks about the challenge it will be for this Diamond Dogs team this week.
"We wanted to get everybody ready for this big week, and we are going to need that momentum because we've got Georgia Southern Tuesday and Wednesday and then we go down to Florida," said Stricklin. "And they're ranked number one in the country. They are the only undefeated team in the country, and I know they'll be ready for us. It will be a challenging week for sure."