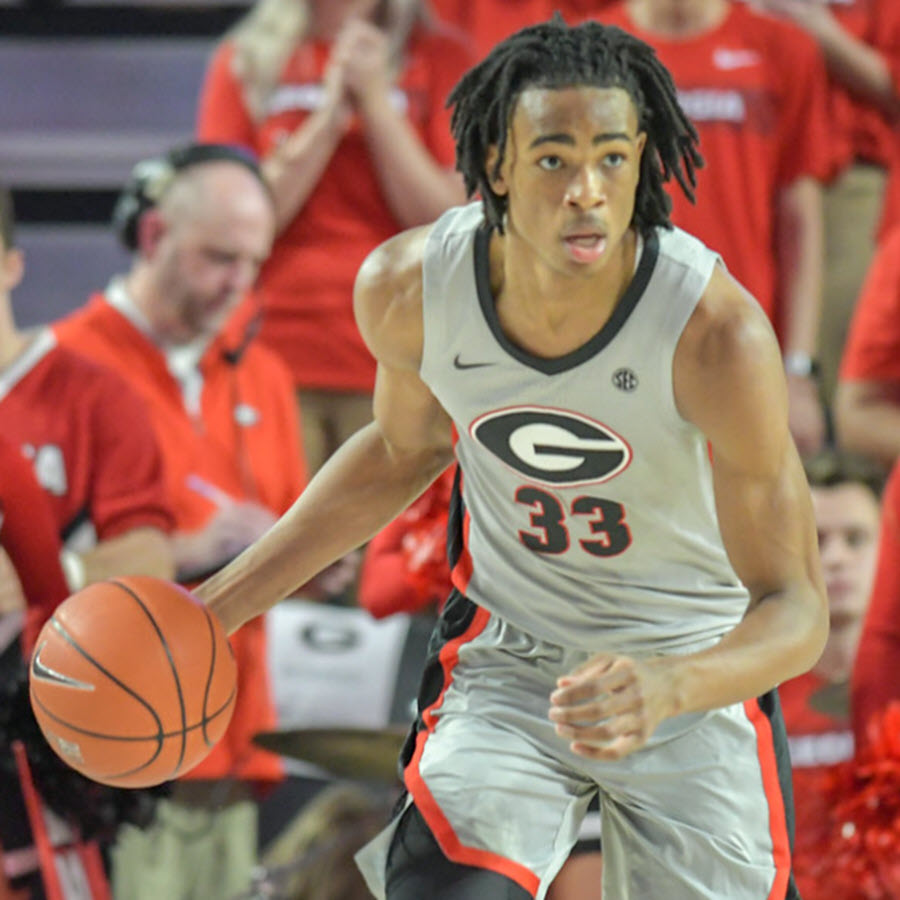 Nicolas Claxton
Georgia missed their shot to win a second SEC game and instead fell to the Razorbacks 70-60 in Fayetteville, Arkansas on Tuesday night. The Bulldogs' performance earned them a 10-10 record against Arkansas' now 12-8.
Although they out-rebounded their opponent and maintained solid ball control throughout the game, Georgia still had a problem getting the ball to go into the net. For example, Rayshaun Hammonds had a career high of 13 rebounds but only scored eight points for his team.
Nicolas Claxton and Derek Ogbeide tied for the most points scored that night with 14 from each of them. Turtle Jackson, who has been seen on the court more lately, followed behind them with 11 points including two three-pointers and Tyree Crump followed Jackson with nine points including three three-pointers. Georgia's FG% (.31) and 3FG% (.32) were relatively even in this matchup with the Razorbacks.
"We were in the game the whole way though, we outrebounded this team by 24 on the road," Bulldog head coach Tom Crean said. "I'm not disappointed in our effort and desire was really good. What we didn't do well was execute. We missed layups and we didn't shoot very well from the free throw line. They [Arkansas] are a low average free-throw shooting team, but we couldn't get some of their right guys tonight. We weren't afraid to being in a situation where we had to stretch the game at the end if we were going to be behind, but unfortunately, those guys weren't in at the end and No. 5 [Jalen Harris] made his free throws tonight."
Georgia will resume play against South Carolina at home in Athens on Saturday at 1:00 p.m.