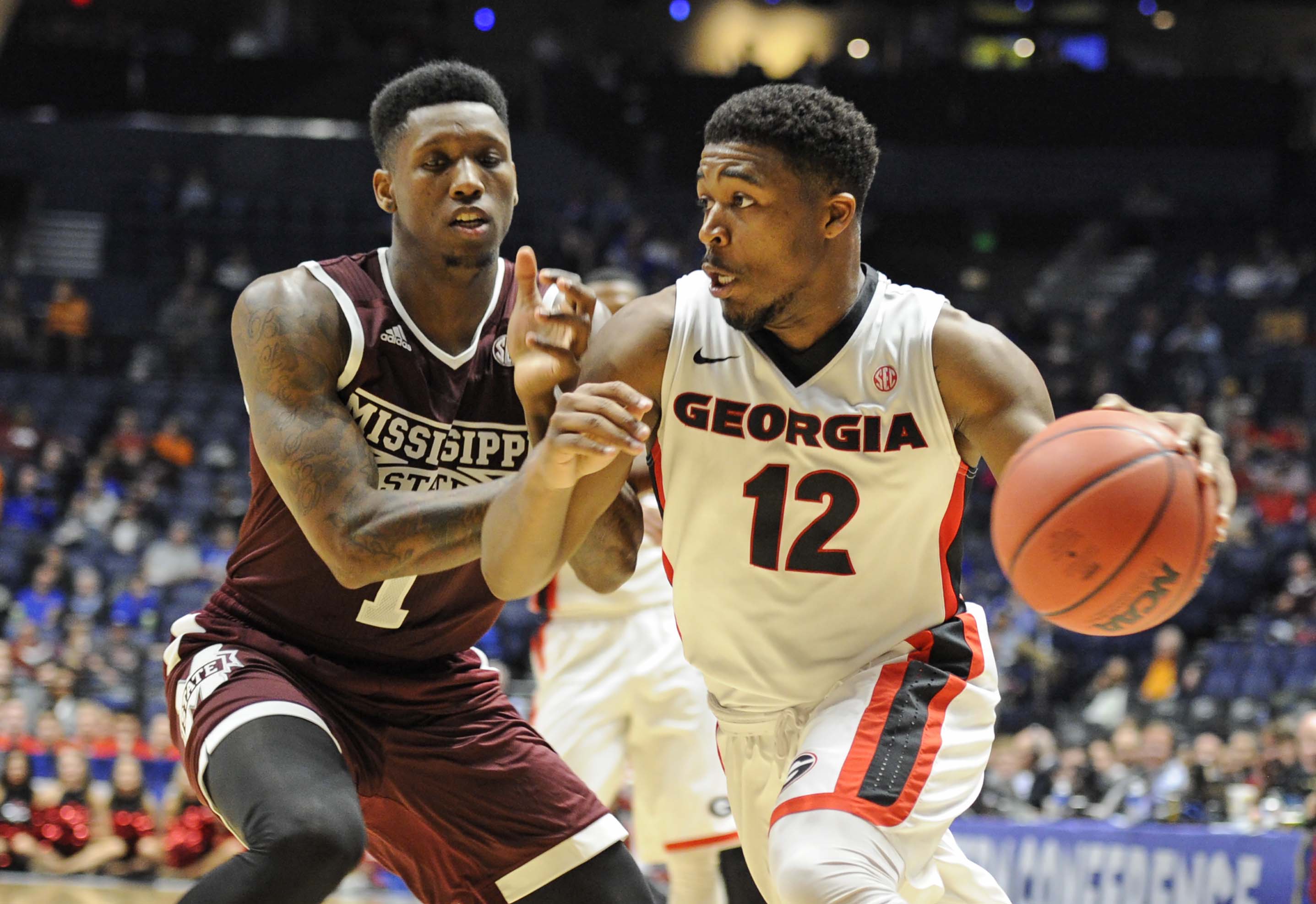 Welcome to the Bulldawg Illustrated Hoops Report. It's like Groundhog Day. Because the Dawgs have to keep doing what they did Thursday night. Win!! While I really felt good that getting to the SEC Finals would put us in the Big Dance, things have trended away from our Dawgs. A number of upsets in the mid-major tournaments and a couple of bubble teams set up for big wins, it has gotten tougher. However, I still think there's a way to "play past" someone. So if we end up in the finals, I believe the Dawgs are dancing. However, to get the second win, they'll need to play better than they did last night.


The Dawgs played the Bizzarro Bulldogs in the second round matchup of the SEC Tourney. We started out slow but then went on a 12-0 run late in the half to take an eight point lead at the half. Things looked good in the second when we got up 16 and then it happened … a six minute cold spell where we got outscored 12-0 to cut the lead to four. Luckily, JJ Frazier and Yante Maten were there to save the day and the Dawgs won by 10. We only had 10 turnovers. It's a shame when you put it that way, isn't it? And we were 86% from the FT line. When the Dawgs do that, they're a good basketball team. They have to do it at least two more times this weekend.


Up next is a SC Lamecock team that must hate Mark Fox. He's now 15-2 lifetime against them I believe. He's beat them twice this year, both times as the underdog. So it's going to be tough to beat them three times in the same season. That's a tough feat against anyone. But even tougher when the teams are very evenly matched. There's no doubt we have to be in their heads and hopefully that advantage will be the difference.


So here we are. Got to have at least two more wins this weekend. If we don't the season is a disappointment. But like we say, you can't win two more if you don't win the next one. So focus on tonight and find a way to get it done. Hold onto the ball, hit your FTs, and continue to play solid defense. Also, don't forget the 60/15. Go Dawgs!!!