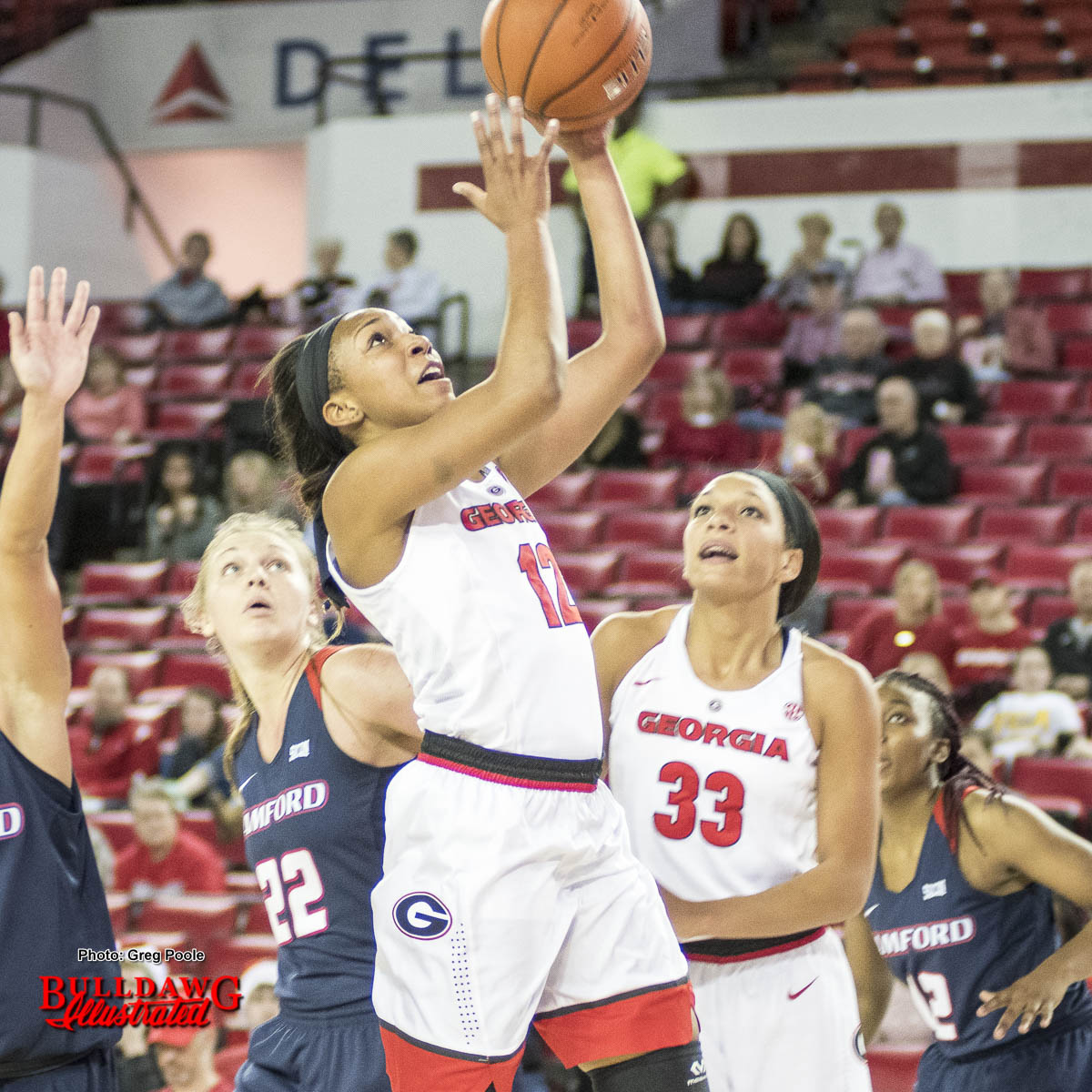 The Georgia Women's basketball team hosted Samford on Thursday afternoon, and it did not go the Dawgs way. The Lady Dawgs were defeated for the second game in a row, losing 65-59.


The leading scorer for the Lady Dawgs was Caliya Robinson who dropped 24 points in the matchup. This game was her 15th double-digit scoring game. She also pulled down 11 rebounds. Other contributors for the game were Haley Clark and Stephanie Paul who each dropped seven points.
Despite outrebounding Samford by ten the Lady Dawgs just couldn't hold on for the win. They allowed three of Samford's players to score double-digit points. UGA tied the game multiple times and down the stretch led 53-53 with 4:14 remaining. Samford then went on a 6-0 run to take a 59-53 lead. After that, the missed field goals and free throws caught up to the Dawgs, and they couldn't recover.

"Today's got to hurt. Samford is a really good team, and we knew that coming in. They've played a really tough schedule and were prepared for this game. But you don't come to Georgia to play to lose two home games in a row. Hopefully, this hurts, and we learn from it, and we can grow as a team. This is a young team, and we aren't ready to throw in the towel, but we've got to get back to the drawing board. This all starts with hard work and working on being more consistent," head coach Joni Taylor said.

The Lady Dawg go on Christmas break but will return to action on Wednesday, December 28, for a 2 p.m. tip-off against Western Carolina. This will be the Lady Dawg's last non-conference game before heading into SEC play. The Lady Dawgs will then face off against Missouri on January 1.

[foogallery id="95673″]