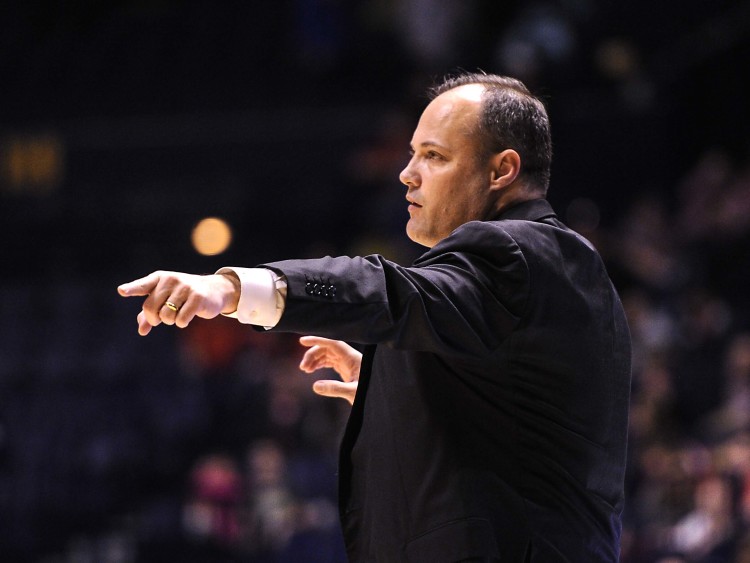 Georgia Basketball's 2016-17 non-conference schedule, which was released on Monday, will again be one of the nation's most challenging.


A year ago, Georgia finished the season with the No. 3-rated strength of schedule in the NCAA RPI. The teams that comprised that slate averaged an RPI of 115 during the 2014-15 campaign. The 13 potential Division I opponents on this year's schedule averaged an RPI of 116 last season.


"Again we have put together a schedule that should prepare us for SEC play and provide the strength of schedule needed for our postseason résumé," head coach Mark Fox said.


Also announced on Monday, Georgia's date with Texas in Athens on Saturday, Jan. 28, will televised on ESPN at 4 p.m.


The Bulldogs will begin the season on Friday, Nov. 11, at Clemson. That contest will christen the Tigers' renovated Littlejohn Coliseum. Georgia also will have road tests at Georgia Tech on Dec. 20 and Oakland on Dec. 23.


Matchups with Marquette on Dec. 4 and Texas on Jan. 28, as part of the SEC-Big 12 Challenge, headline Georgia's eight-game, non-conference home slate at Stegeman Coliseum. The Bulldogs also will host Charleston Southern, Furman, Gardner-Webb, Louisiana-Lafayette, Morehouse and UNC Asheville.


"With the road and neutral contests, it will be important for us to play well away from Stegeman Coliseum," Fox said. "And hopefully the great crowds will continue to give us an advantage at home."


Georgia will host UNC Asheville and Furman on Nov. 14 and Nov. 17, respectively, in the opening rounds of the CBE Hall of Fame Classic. On Nov. 21, the Bulldogs will take on George Washington in the semifinals of the Classic in Kansas City, Missouri. In addition, Georgia will meet either Kansas or UAB in their second outing of the CBE event.


The Bulldogs' home slate also will feature nine SEC games yet to be announced.


Georgia has produced three consecutive 20-win seasons for just the second time in the program's 111 seasons of competition. The Bulldogs also have made three straight postseason appearances. This season, Georgia will return eight of its top-10 scorers from the 2015-16 campaign, including All-SEC performers J.J. Frazier and Yante Maten.


Season tickets for Georgia Basketball are on sale now. The 17-game package is $255 for fans and $127.50 for faculty/staff.