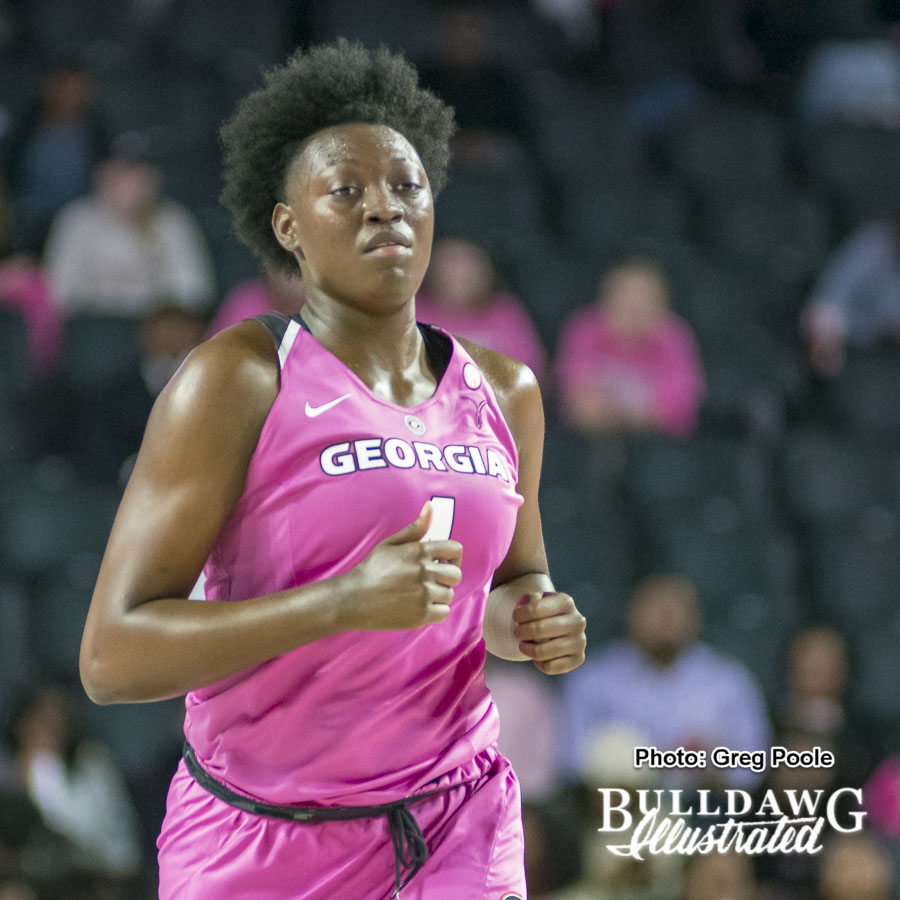 Georgia Lady Bulldog junior forward Caliya Robinson scored a season-high 28 points to lead her team to a 66-52 victory Monday evening at The Pavilion on the Ole Miss campus.
The Lady Bulldogs, now 22-5 overall and 10-4 in the SEC, saw their 17-point halftime lead trimmed down to a one-point margin in the third quarter, before outscoring the Rebels 18-8 in the fourth. 
Robinson's 28 points were just two shy of her career-high 30 that she scored last season against Minnesota. In addition to Robinson's performance, freshman Que Morrison finished with 10 points, 10 rebounds and six assists.
"We never gave up the lead, but I thought we just came out sluggish in that third quarter," head coach Joni Taylor said. "Ole Miss was aggressive after the half and we started fouling and giving up offensive boards. In the fourth, we went back to what we do best. It's always tough to win on the road and we have another tough one Thursday at Alabama."
Robinson scored Georgia's first 10 points as she outscored the whole Ole Miss team, 10-5 out of the gate. Haley Clark and Mackenzie Engram were the only other Lady Bulldogs to score in the first period as Georgia finished just 7-of-18 from the field. Still, the Lady Bulldogs led 15-12.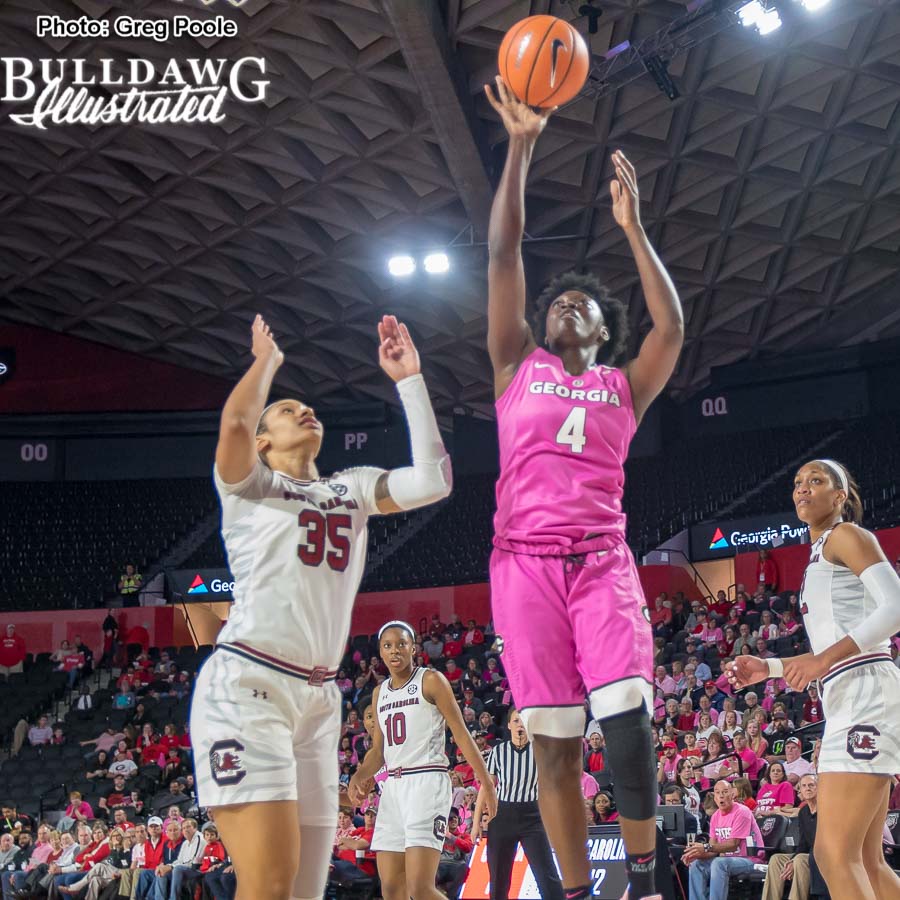 Simone Costa nailed a 3-point basket to begin the second quarter, before the Lady Bulldogs went on a 6-0 run later in the frame to take a commanding 26-13 lead.
Georgia allowed the Rebels to score just six points in the second quarter, outscoring Ole Miss 20-6. Georgia finished the first 20 minutes with a 48-percent mark from the field en route to a 35-18 halftime lead.
Robinson started the second half much like the first, scoring her team's first four points. Following two free-throws by Morrison, Georgia missed eight of its next nine shots to allow the Rebels to cut the 17-point margin to just one — 45-44. The Lady Bulldogs finished the third with nine team fouls, compared to just two from Ole Miss.
Engram saved Georgia late in the period with a big 3-pointer to extend it to 48-44 going into the fourth. The Lady Bulldogs built on Engram's late basket and held the Rebels to just 22 percent shooting over the final 10 minutes to pick up the win,
Georgia now hits the road to face Alabama on Thursday at 8 p.m. ET.