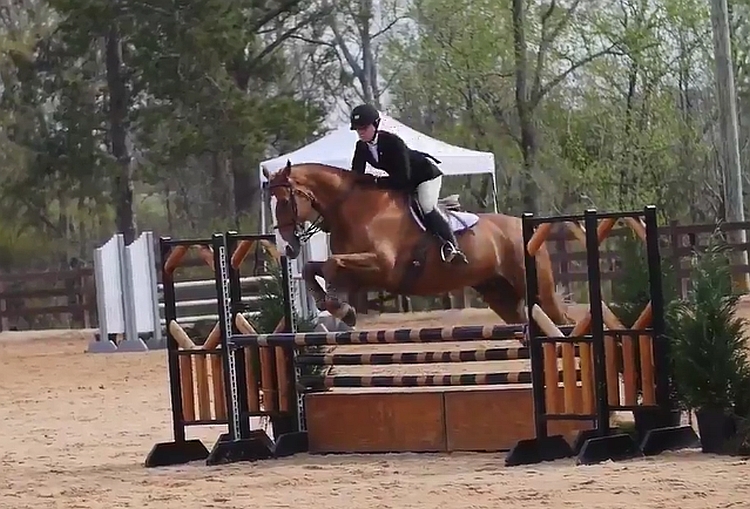 The Georgia equestrian team defeated Auburn 10-9 to claim the 2017 SEC Championship Title on Saturday at the Auburn University Horse Center. This marks the Bulldogs second conference title since the equestrian sport was officially sponsored by the SEC in 2013.



"This is very exciting," head coach Meghan Boenig said. "It's starting to sink in. Everyone is so excited, so thrilled, and so joyous. What a fight and an incredible team effort. I am so proud of these ladies, especially the reiners who had the tough job of closing out the events and giving everything they had for their rides. I couldn't be more proud."




Meg O'Mara was named to the SEC All-Championship Team in Equitation on the Flat and Equitation Over Fences after going 2-0 in both events for the weekend.


Highlighting the championship meet were O'Mara (Equitation on the Flat) and Sammie Johnson (Horsemanship) who earned MOP honors for their rides.


Georgia fell behind in Equitation Over Fences, 3-1. Sydney Hutchins rode to a tie against Auburn's Ashton Alexander with a score of 161, before Meg O'Mara claimed the Bulldogs' lone point of the event with a 174- 162 victory over Alex Ladove.


Georgia gained the lead in Horsemanship, sweeping all five points. Graysen Stroud defeated Lauren Diaz, 149.5-148.5 and Payton Anderson followed suit with a 149.5-148.5 victory over Hannah Stephens. Bailey Anderson claimed the next point with a 154-146 win over Megan Rauh. Sammie Johnson edged Kelsey Jung, 154-154.5 to earn MOP honors. In the anchor position, Madison Anger completed the sweep with a 150.5-144 defeat of Auburn's Kara Kaufmann.


Georgia led Auburn 6-3 with two events remaining.


Georgia dropped a 3-2 decision in Equitation on the Flat. Liza Finsness and Meg O'Mara earned points for the Bulldogs with scores of 160 and 74, respectively.


Leading 8-6 with one event remaining, Georgia earned two points in Reining. The Bulldogs dropped the first two points to the Tigers as Auburn evened the score at eight points each. Georgia regained the lead with Kyndall Harper defeating Blair McFarlin, 143-139.5. Lindsey Cheek clinched the win for the Bulldogs win a 139.5-138.5 victory over Lauren Diaz.


CLICK HERE for the scoresheet from the meet final between UGA and Auburn in the SEC Equestrian Championship.


The Bulldogs will travel to Waco, Texas for the NCEA National Championship April 12-15 in search of the program's seventh national title.