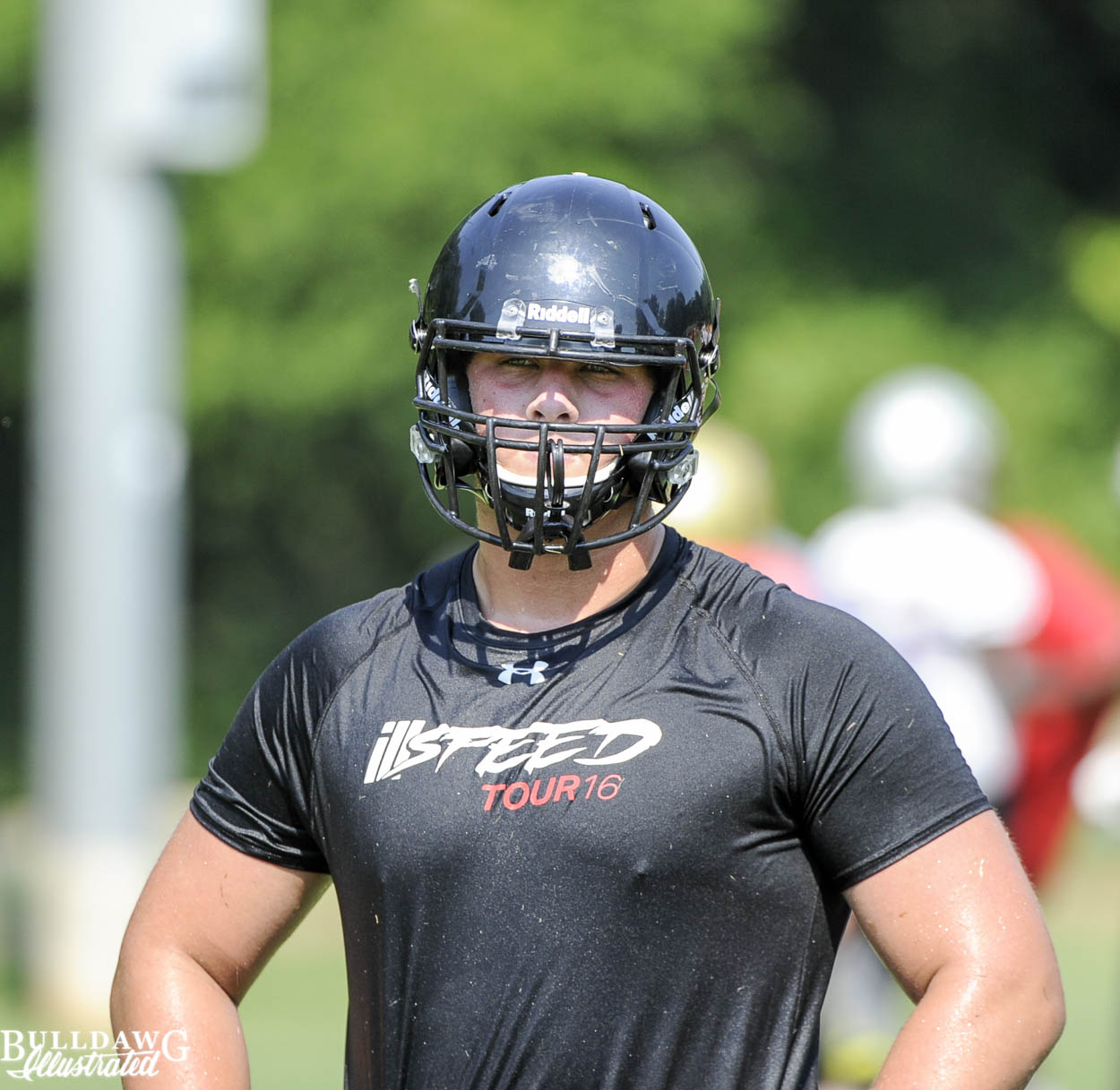 The Dawgs added 14 early enrollees in the Class of 2019, including 5 players on the offensive side of the ball. Let's take a look at the impact they may have for the Dawgs in 2019.
Stetson Bennett – QB – 6'0 185 – 3-Star
Bennett has arrived on campus for his second stint with the Dawgs after departing the program at the conclusion of spring practice. The winding path from Pierce County, GA to Athens, GA to Ellisville, MS has led him back to Athens, GA – this time on scholarship. Bennett, who earned the nickname "The Mailman" on the camp circuit, for his US Postal Service hat he routinely wore, was beloved by his teammates who joyously welcomed him back. Adding Bennett back into the fold was an under-appreciated story line on Early Signing Day. In 2018, Bennett was nothing more than a camp arm, but in 2019 he will most likely be in the #2 position on the depth chart. In his previous stint with the Bulldogs, he was a nightmare on the scout team and well known for his intelligence, as his ACT score and offers to numerous Ivy League schools demonstrated. If all goes according to plan, Stetson Bennett will likely never start a game for the Georgia Bulldogs but his role and value for this team in 2019 should not be overlooked. He gives the Dawgs another quarterback who knows every wrinkle of the offense and does not lack for confidence if his name were to be called.
Dwan Mathis – QB – 6'6 205 – 4 Star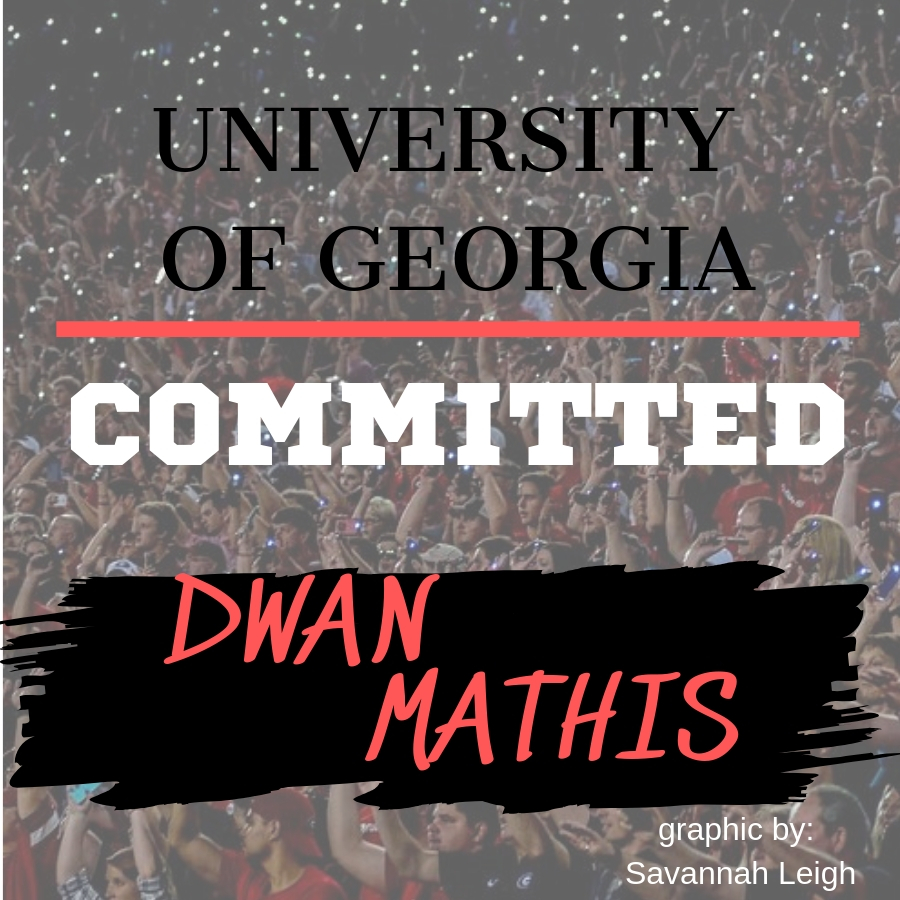 The tall, lanky Mathis had the most fascinating recruitment of all early in enrollees. An Ohio State commit, who wasn't even on the Bulldawg Nation's radar, ends up signing with UGA only twenty-four hours after his name popped up. Recruiting services differ on whether he is a pro-style QB or a dual-threat but at 6'6 215 pounds Mathis is an excellent athlete with a personal best of 10.84 in the 100 meters. I lean toward the dual threat category, however he is not going to be running quarterback power up the middle in Athens, instead he will run some read option and get out on the perimeter with his long strides. More important than his running ability will be his physical development and development as a quarterback. Mathis will likely enter spring and fall practice as #3 on the depth chart and in the perfect world Fromm will remain healthy so Mathis can redshirt as he learns the system and continues to develop physically. Much like Ryland Goede, Mathis could end up being a candidate for an appearance in a maximum of 4 games while maintaining his redshirt if Fromm remains healthy.
Ryland Goede – TE – 6'6 235 – 4 Star
Goede committed to the Dawgs at a time when he believed that Isaac Nauta and Luke Ford would be on the roster and he would more than likely be headed for a redshirt season. Suddenly, the outlook has changed with Nauta and Ford's departure from Georgia, however the redshirt season may be inevitable due to Goede's ACL surgery on October 18th. By the time the season rolls around Goede will be 9-months removed from surgery but likely won't be called upon to play unless the Dawgs are in a pinch. Look for him to be the perfect candidate to play a role late in the season, while not exceeding the 4 game maximum, so that he can maintain his redshirt.
Warren McClendon – OL – 6'4 315 – 4 Star
McClendon was a big piece to the puzzle for the Dawgs offensive line class in 2019. Not as high profile as Clay Webb or as monstrous as Xavier Truss but more versatile than both. Sam Pittman covets size and versatility and he gets both with McClendon. McClendon can play both guard and tackle positions while in Athens. With the Dawgs absolutely loaded along the offensive line headed into 2019 McClendon is an ideal redshirt candidate as he works hard with Sam Pittman to refine is technique and Coach Sinclair to reshape his body.
Clay Webb – C – 6'3 295 – 5 Star
If there was one word to describe Clay Webb it would be "quiet". For a 5-star prospect and the #1 center in the country he was essentially silent during his recruitment. For much of the process Webb was deemed a sure fire future member of the Alabama Crimson Tide. However, after multiple visits to Athens and time spent with Sam Pittman the ultimate decision was made to be a Georgia Bulldog. Webb, a state champion wrestler, is a lean 295 pounds with excellent quickness, natural body control and a mean streak on the field. With the departure of Lamont Galliard the center position is wide open. The most likely candidates to fill the position are Trey Hill, Jamaree Salyer and Clay Webb. It will undoubtedly be a fiery competition as all three are tremendously talented and spots are limited along the offensive line. Coming in as an early enrollee gives Webb a legitimate chance to win the battle. While he does not have the size or raw power of Salyer or Hill he has tremendous quickness and plays with great leverage and those are key characteristics for a successful center. Webb will see significant playing time this season and be a part of Pittman's "Top 8" rotation along the offensive line.