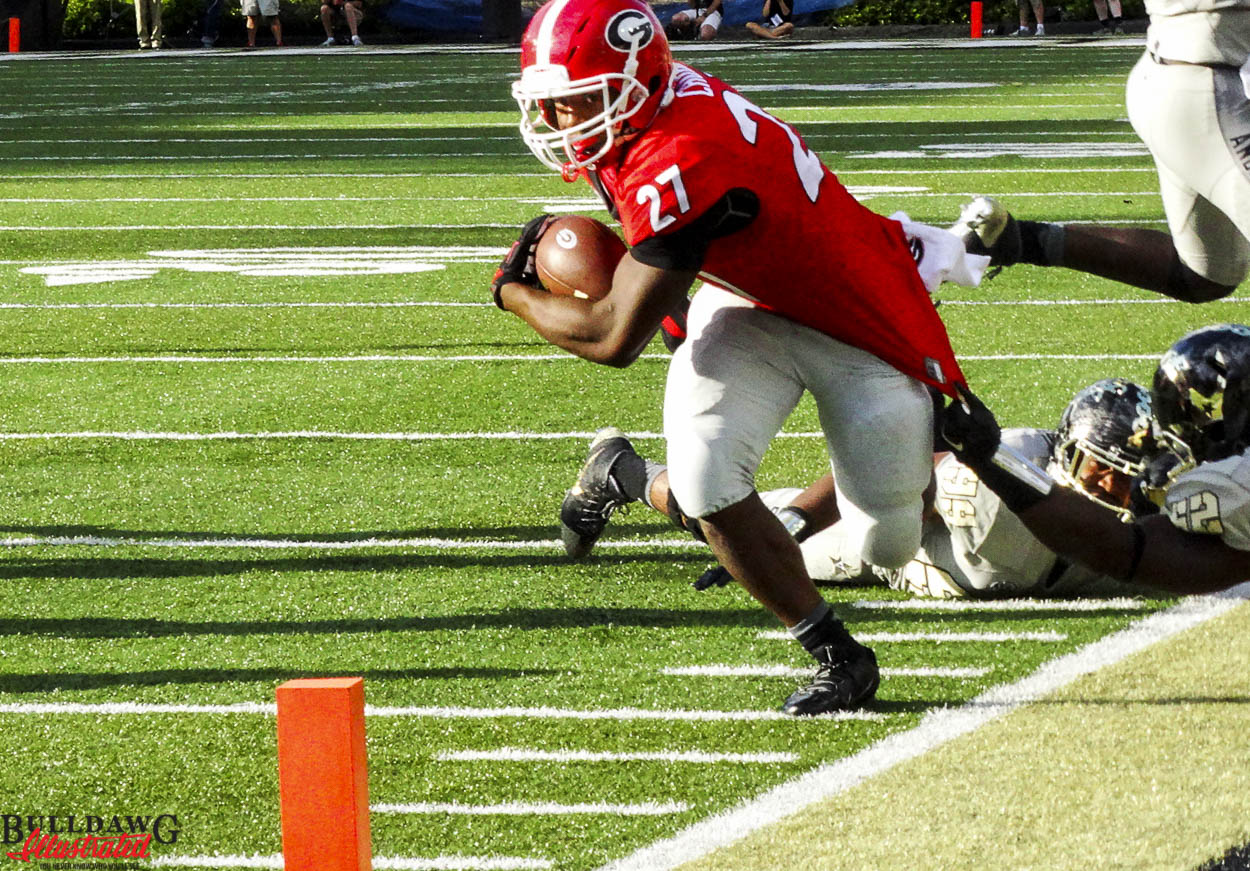 Thank you everyone for reading this series. I hope you have enjoyed reading the series as much as I have enjoyed writing it. With that said, let's end this with a bang with the No. 1 most important player for the Bulldogs this season.


At No. 1 overall, it is none other than Nick Chubb. It was a close battle between Chubb and Patrick for the No. 1 spot on this list but when Sony Michel broke his arm it locked Chubb in at the top. He is the best pure football player on the Bulldogs roster, and he is also one of the best athletes. That said, he is recovering from a gruesome and brutal knee injury. It is an injury that any normal human being would have a very difficult time recovering from. However, Nick Chubb is not normal; he is superhuman. No, not superhuman physically, he is superhuman when it comes to his dedication and work ethic. What he has been doing in the training room every single day since his surgery has been remarkable. It was incredible how much he was able to do during spring practice and by the start of fall practice in less than a month he will undoubtedly wow everyone again with how much more progress he has made.


Now, onto what makes him so important in 2016. With Jacob Eason, I said he was on the list because he can make the big explosive plays to help UGA when games against the likes of Tennessee, Ole Miss and Florida. Nick Chubb is No. 1 on this list because with him healthy and lined up in the backfield UGA is going to be in a position to win each and every game. To go the route of a cliché, you can't stop Nick Chubb you can only hope to contain him. He is a guaranteed 100+ yards every time he suits up and is worth an extra 10-14 points per game for the offense because he is either going to break a big run for a TD or keep several more drives alive with tough runs on 3rd and Short.


I know there are questions out there of whether or not Chubb will be 100% healthy and even more importantly whether or not he will have complete confidence in his knee. I'm going on the record saying in my opinion that Chubb will be back stronger and more powerful than ever. For that reason, he is the most important player because he makes the difference between this being an 8 or 9 win team, and a team capable of reaching the SEC Championship.