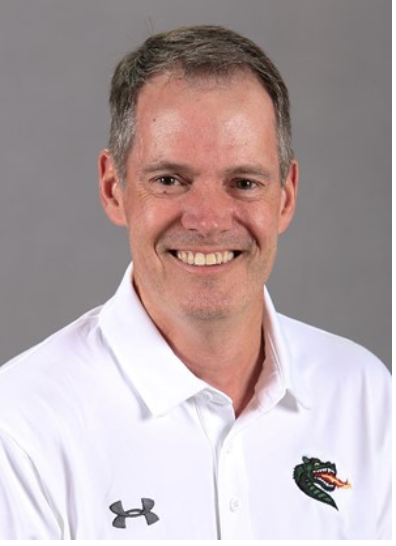 David Crane, the Voice of the UAB Blazers, once again shares his insights into Saturday night's game between the hedges. David is an excellent announcer and an old friend. We got to know each other when he was announcing Alabama Crimson Tide baseball. He does a fantastic job with every sport he does, and gives us a great take on the Bulldogs and Blazers.
UAB is playing a very tough schedule this year, take us through the challenge of this gauntlet and the plusses of the challenge.
It seems like the Blazers always have a tough schedule, and I think it's partly by design and partly out of necessity. Trent Dilfer is all for playing a challenging slate. He has even said he would play four SEC teams in the non-conference if he could. I would recommend pumping the brakes on that idea! There is usually only one ''buy'' game on the schedule, and this year it's at Georgia. The four non-conference games come first, and I think that may work well. It is a challenging slate, but it should help prepare the Blazers for the start of American Conference play next week.
Who are some players to keep an eye on Saturday?
Quarterback Jacob Zeno has been amazingly consistent so far this season. His completion percentage and number of completions per game has been impressive. He will need to continue that steady play and avoid turnovers. The running game has been a little sluggish so far, but the talent at that position is outstanding. Jermaine Brown and Isaiah Jacobs could start for a lot of teams around the country, and it would be nice to get them going. On defense, Jackson Bratton has been extremely active so far on the young season, and Fish McWilliams is not only a great name, but he's a leader on the defensive front. Those two will both need to play at a very high level today.
Can you talk about the outstanding success and tremendous story of the program since football was quickly reinstated for UAB in 2017?
I have said it numerous times, but someone needs to make a movie out of the entire saga. Not many people would believe it, but it's a terrific story. The local businesses, the fans, the Birmingham community all rallied to not just bring the program back but bring it back and make it better than it ever had been. Bill Clark deserves a tremendous amount of credit for staying with UAB through the entire process and building a roster from scratch. That roster would eventually win conference championships and become one of the more remarkable sports stories in recent history.
What are the Blazers goals this year?
I think the program has reached a level where championships are discussed regularly. With an entirely new coaching staff and a lot of new faces on the roster, it's hard to predict what the final win total could be; however, coach Dilfer and his staff are accustomed to winning, and they believe a title isn't out of the question in 2023. I think bowl games are becoming a tradition at UAB, so at a minimum, the Green and Gold are expecting to spend the holidays playing football somewhere.
What is your take on Georgia?
The Gold Standard. Kirby Smart and his staff have put together a finely tuned machine in Athens. He learned well from one of the all-time greats, and he has built a program that will compete for championships on a yearly basis. There is talent at every position, and there has to be confidence, regardless of the roster turnover, that the recruiting has been so good that it truly is simply a matter of reloading. It will be fun to watch this team try to make it three straight National Championships, and the Bulldogs certainly seem to be the class of the SEC again this year.
What does UAB need to do to beat the Bulldogs?
It will take a complete effort today for the Blazers to have a chance to win in Athens. The offense has been able to move the ball well so far this season, but the UGA defense is a different animal. Ball security is a must, and if the Green and Gold get opportunities, they must capitalize. The UAB defense has been a little more inconsistent. Tackling has been a bit of an issue, so that needs to be shored up, and the Blazers can't afford to give up a bunch of big plays. The last time we visited Sanford Stadium, it was over not long after the National Anthem ended because of a tremendous start by Stetson Bennett. That said, this team is excited about the chance to play the reigning champions in a night game Between the Hedges.