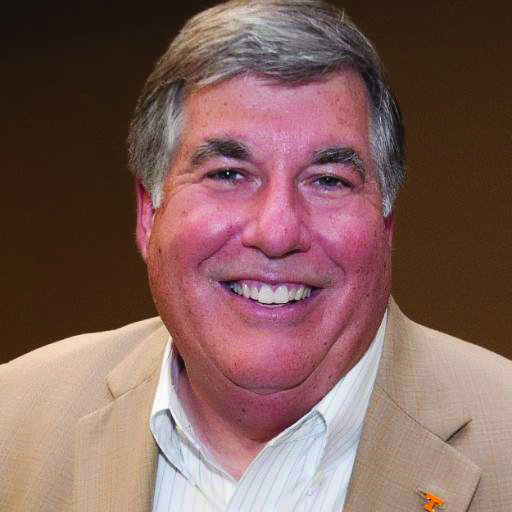 The longtime Voice of the Tennessee Volunteers, the exceptional Bob Kessling, once again offers his expertise on Saturday's showdown at Neyland Stadium. Bob succeeded the legendary John Ward, one of the greatest announcers ever, and has carved his own legacy as one of the very best in the business. A legend follows a legend. Bob also happens to be one of the nicest guys in the SEC. I hope you enjoy.
Can you talk about Josh Huepel's impact on the program's resurgence?
Rather remarkable. He inherited a mess. Coming off a 3-7 season with 63 players and an NCAA investigation, he never made any excuses. He said he would coach the guys on the roster and recruit. Within a year and a half Tennessee was ranked No. 1 in the first College Football Playoff rankings last year. Really an unbelievable turn.
Last year, beating Alabama, winning the Orange Bowl, what did that mean to the Tennessee faithful?
Plenty. People are still talking about the win over Alabama. Both teams were terrific on offense. Tennessee just made plays at the end to win the game. The win over Clemson in the Orange Bowl helped the program take another big step and gathered momentum for this season.
What is your take on Georgia?
Talented, deep, tough and a quarterback who is getting better.
What does Tennessee need to do to beat Georgia?
Run the football. Tennessee's three running backs have been exceptional. Jaylen Wright, Jabari Small and Dylan Sampson have all contributed. Tennessee is the only team in the SEC to have three backs each averaging over 50 yards per game. With a banged up and, at times, makeshift offensive line, Tennessee leads the league in rushing. The Vols will need to run the ball against Georgia to keep them honest and then try to have Joe Milton connect on some big plays in the passing game.
Who are some of your favorite players that you've gotten to cover in your great career?
Eric Berry just returned to Neyland Stadium to receive his award for going into the College Football Hall of Fame this year. He is a class act on and off the field. Jason Witten is one of my all-time favorites. Great tight end, but a better person. Casey Clausen had that California Cool appearance, but what a competitor. No Tennessee quarterback won more tough games on the road. It was fun watching Jalin Hyatt grow. Quiet and reserved when he first arrived. Had a hard time getting on the field. Suddenly under Josh Heupel, things clicked. He went from a guy who couldn't get on the field to a Biletnikoff Award winner who scored five touchdowns against Alabama. Hollywood should make a movie about his journey.
What are your fondest memories of classic calls, I've got to think the Hail Mary in Athens, and kick to beat Alabama are at the top of the list.
Those certainly are at the top of the list. Casey Clausen's game winner to Jason Witten in the sixth overtime thriller against Arkansas also stands out. Hopefully I'll get a chance to call a few on the way to a championship before I ride off into the Big Orange sunset.
Starting with the new schedule in 2025, how would you like to see the SEC set up the football schedule?
This gives me headaches thinking about it. An easy solution would be to go to 9 or perhaps even 10 conference games. Coaches would fight that while stating publicly they are all for what is best for the league. I remember a while back when the SEC went from 6 games to 7 and then 8 and the coaches weren't happy about it. Thinking that the Tennessee-Georgia, Tennessee-Florida and Tennessee-Alabama games would go away on an annual basis is tough to think about, but it appears to be headed that way. Greg Sankey is one of the best commissioners in the history of college athletics. I have faith he will come up with a plan that will work and please most of the people involved …I hope.