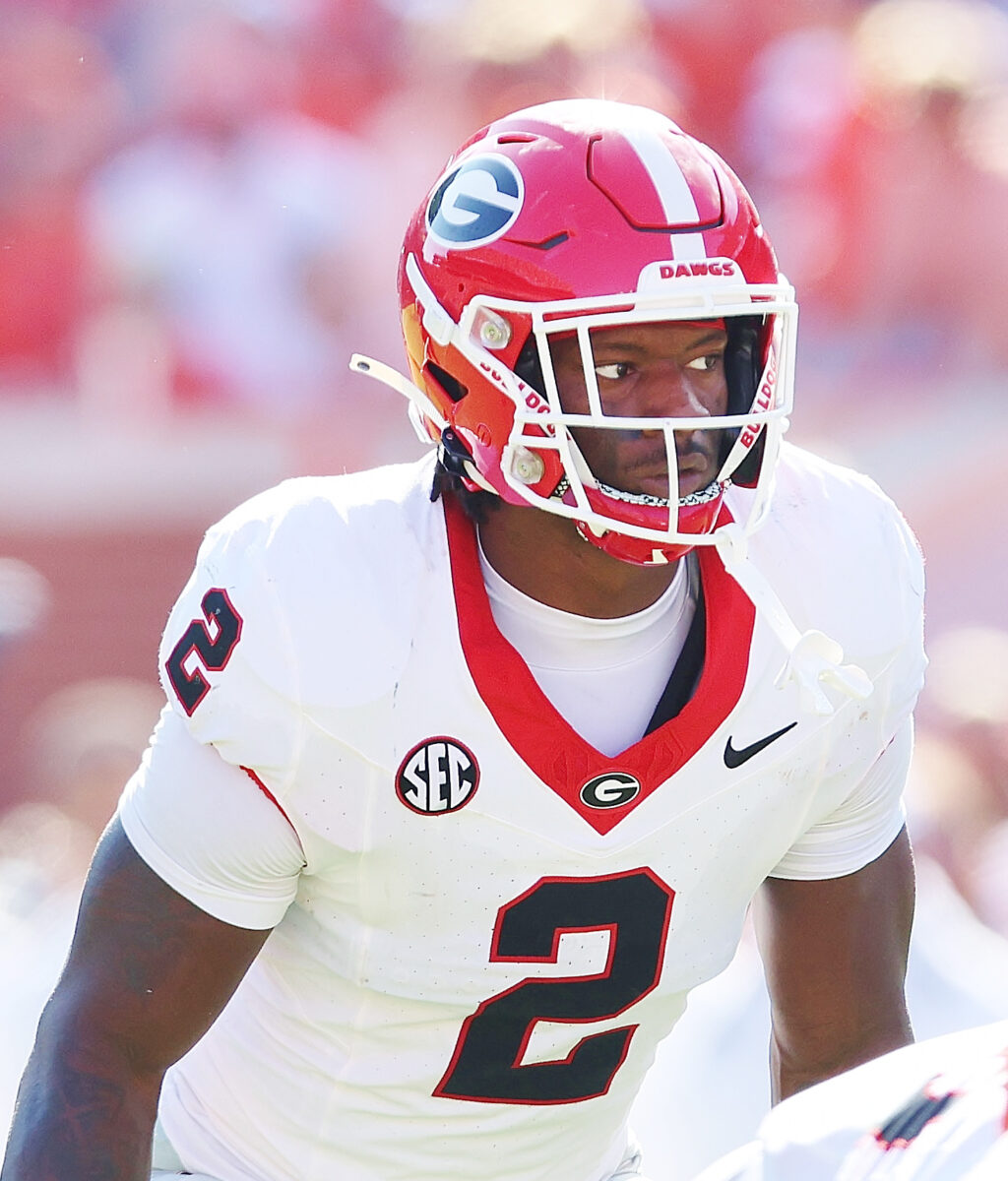 Kirby Smart (HC) – Coach Smart has an infinite amount of respect for Mark Stoops and the job he has done since taking the Wildcat head coaching position in 2013. Nobody understands the challenge that the Bulldogs face this weekend more than the Georgia head coach. In two SEC games, Georgia has come back from 10+ point deficits. Kentucky is coming off a dominant win against Florida, and Stoops is looking to beat the Bulldogs for the first time since Coach Smart has taken over. Expect Coach Smart to shore up the Georgia rush defense and find a way to limit a balanced Kentucky offensive attack this Saturday in Athens.
Carson Beck (QB #15) – Georgia's offensive success lies within the hands of the junior quarterback. Beck, coming into the Kentucky game, has thrown for 1,487 yards, seven touchdowns, and two interceptions. Over the past four seasons, Georgia has struggled to successfully air it out against the Wildcat defense. In 2022, Stetson Bennett threw for just 116 yards and an interception. Beck will need to sustain drives and keep the Wildcat defense on the field in order to control the game against a difficult SEC East opponent.
Daijun Edwards (RB #30) – Edwards has been a breath of fresh air since returning from injury. The Georgia back, in three games, has rushed for 260 yards and five touchdowns. The Colquitt County product added two critical touchdowns this past weekend against Auburn, his second consecutive game with two or more touchdowns. Success for Georgia starts with running the football. Edwards will be given a multitude of opportunities and will look to alleviate the pressure from first year starter Carson Beck.
Brock Bowers (TE #19) – Big games call for big time players. There is no better player in the country than Bowers, and the junior looks to torment the Wildcat defense just like he did the last time Kentucky came to Athens in 2021. Bowers is coming off a monster performance against Auburn where he compiled 157 yards with 121 of those coming in the fourth quarter. Bowers also scored the game winning touchdown as he scampered away from numerous Tiger defenders for a 40-yard score. Over the past two games, Bowers has 278 yards receiving on 18 catches and three touchdowns. Georgia's offense will revolve around 19 once again this Saturday.
Mykel Williams (DE #13) – Williams is Georgia's most dominant pass rusher and most skilled defensive lineman. Georgia has not been efficient at getting to the quarterback this season, having racked up just eight total sacks through five games. Kentucky has a balanced offensive attack led by a veteran transfer quarterback as well as the top rusher in the SEC. Williams will not only be relied upon to disrupt the Wildcat offense in both the passing attack but will also be needed to limit Ray Davis and the Kentucky ground game.
Smael Mondon (LB #2) – One of Georgia's advantages lies within their inside linebackers. Mondon is a monster athlete who is currently Georgia's leading tackler with 25 total tackles on the season. Through Mondon's time as a starter, he has found success blitzing, something Glenn Schumann loves to do with his inside backers. Against Auburn, Mondon found a way to get into the Tiger backfield and bring down Payton Throne for his first of the season. Expect Mondon to once again be all over the field against a very difficult Wildcat offense.
Malaki Starks (S #24) – Starks has been a model of consistency for the Georgia secondary. Starks sealed the deal on the Plains with an impressive fourth quarter interception. Starks, who is excellent in coverage, is also exceptional as a tackler. The Georgia safety has made 18 total tackles in 2023 which is currently third most on the team. Starks will be a critical piece in Georgia's defensive scheme again this Saturday and will look to add another interception to his name.
---
In 1987, Georgia's 17-14 come-from-behind victory over Kentucky, Lars Tate scored the go-ahead touchdown and Rusty Beasley sealed the win with a clinching interception.
All-SEC safety Kirby Smart had two tremendous games in Georgia triumphs over the Wildcats, picking off No. 1 overall draft pick Tim Couch twice in 1997 and twice again in 1998.
Georgia's 1982 SEC champions fell behind 14-3 in Lexington, but rallied for a 27-14 victory, led by John Lastinger, who threw three TD passes, including a 64-yarder to Herschel Walker.