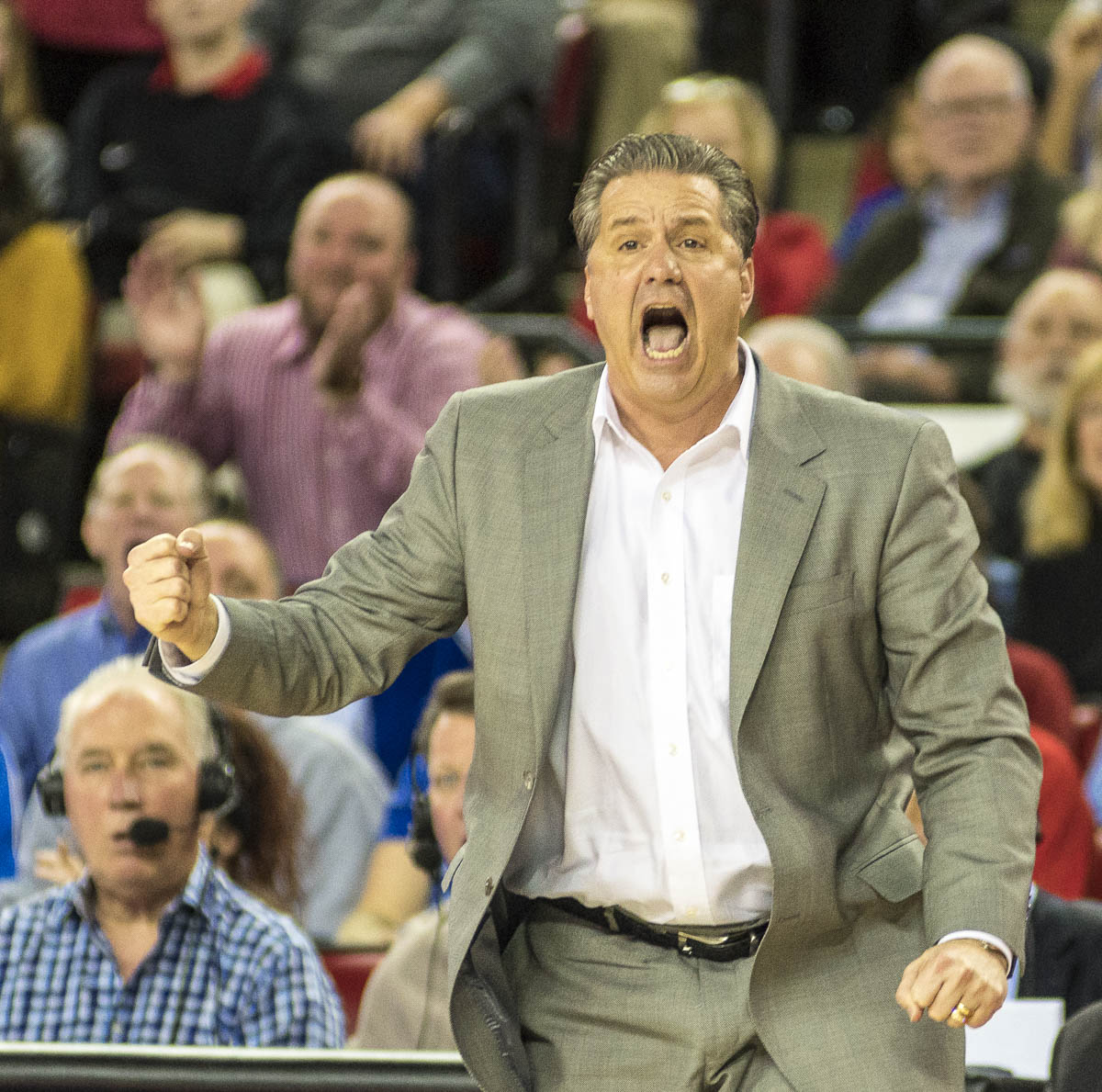 Bulldogs' head coach Mark Fox has had a tough season with many close losses that have led to some pundits putting him on the hot seat, but Kentucky head coach John Calipari believes Fox is a truly outstanding coach.
Fox has led his team to three straight twenty win seasons and has reached the NCAA tournament twice as a head coach of the Bulldogs. This season seemed as if it would lead to another tournament appearance for the Bulldogs, but they have had too many close losses and have not secured a signature win, which only leaves the SEC tournament as the Bulldogs' last glimmer of hope for making the tournament.
Some believe that if Fox fails to make the tournament this season, then he may be out as the Bulldogs head coach. However, Calipari believes that Fox has the amazing ability to keep his team together in tough situations and that is one quality that makes him such a great coach.
"He keeps his team together, that's coaching, not when things are going good. It's when things go south and you lose a bunch in a row, how you get them and go," said Calipari "He comes in and then they do this to us, listen, without Maten, that's what kind of coach Mark Fox is."
Calipari continued his post-game press conference by commenting on the recent coaching situation at NC State where head coach Mark Gottfried was fired but will coach for the remainder of the season.
We all want to win, but it's about what kind of coach he is, what kind of man he is, you know, we're firing coaches in midseason. Are you s***ting me?


Calipari's strong words for Fox should resonate with the Bulldog nation and it will be interesting to see if the Bulldogs decide to make a coaching change.


https://soundcloud.com/user-197203470/kentucky-baskeball-team-head-coach-john-calipari-post-georgia-game-interview