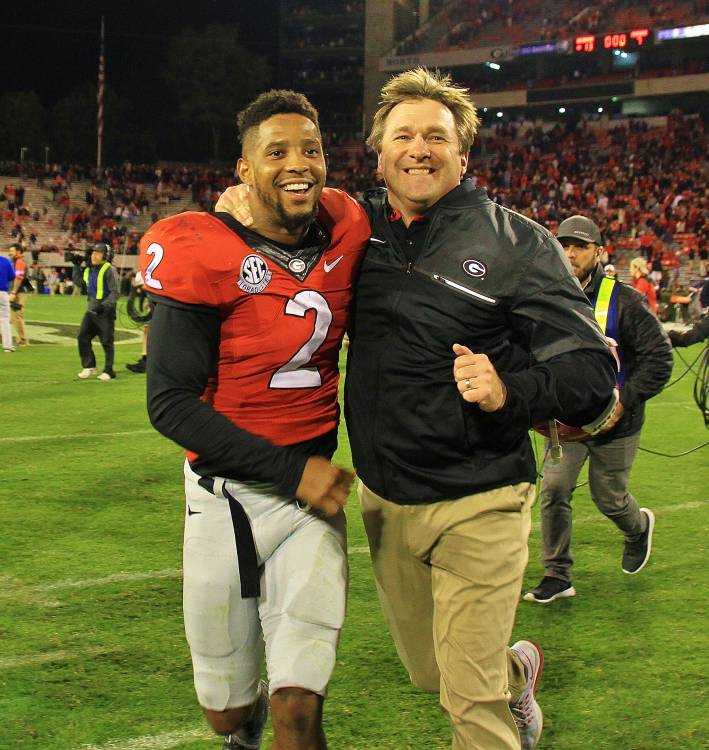 Georgia's young Bulldogs took a huge step forward last Saturday with its hard-fought win over Auburn. When Louisana-Lafayette arrives between the hedges for a noon kickoff, the Dawgs will have to be prepared for the next step in their transition to an upper echelon program. Good teams maintain focus and can move on from an emotional win; we are about to see how close this team is to relevance.


Obvious, the offense is a long way from a championship run, but one should not overlook progress made by the unit. Against Auburn, however, they had only two drives of less than six plays, and the Tigers have an excellent defensive line. Progress is being made with the offense and, perhaps most importantly; the offensive line is playing extremely hard. It should be noted that the offense was able to sustain a late drive against Auburn that forced the visitors to use their timeouts while on defense.


Georgia's defense has played well all year. In fact, one might argue that it has played well enough to win every game – including Ole Miss. It the offense could have sustained drives in Oxford at the rate that they did in Athens last Saturday, the defense may well have been able to corral the Rebels. The reality was that the young defense was continually forced to go back on the field as the offense sputtered.


During Monday's press conference Mo Smith, when asked if he felt he needed to speak up this week about maintaining focus for the upcoming game, said:

I definitely think I'll do that. Maybe before the meeting and before practice just to let guys know that this is not something that, you know, we can just sit on.

https://soundcloud.com/user-197203470/maurice-smith-interview-monday-14-nov-2016

It is easy to adopt an optimistic outlook after a rivalry win but now comes Louisana. A good team, a focused team, a team that has bought into the discipline that Kirby is demanding will don their black jerseys and take to the Sanford Stadium turf ready to efficiently handle its business. Now we find out if these Bulldogs have bought in, can retain their focus, and have become a good team.