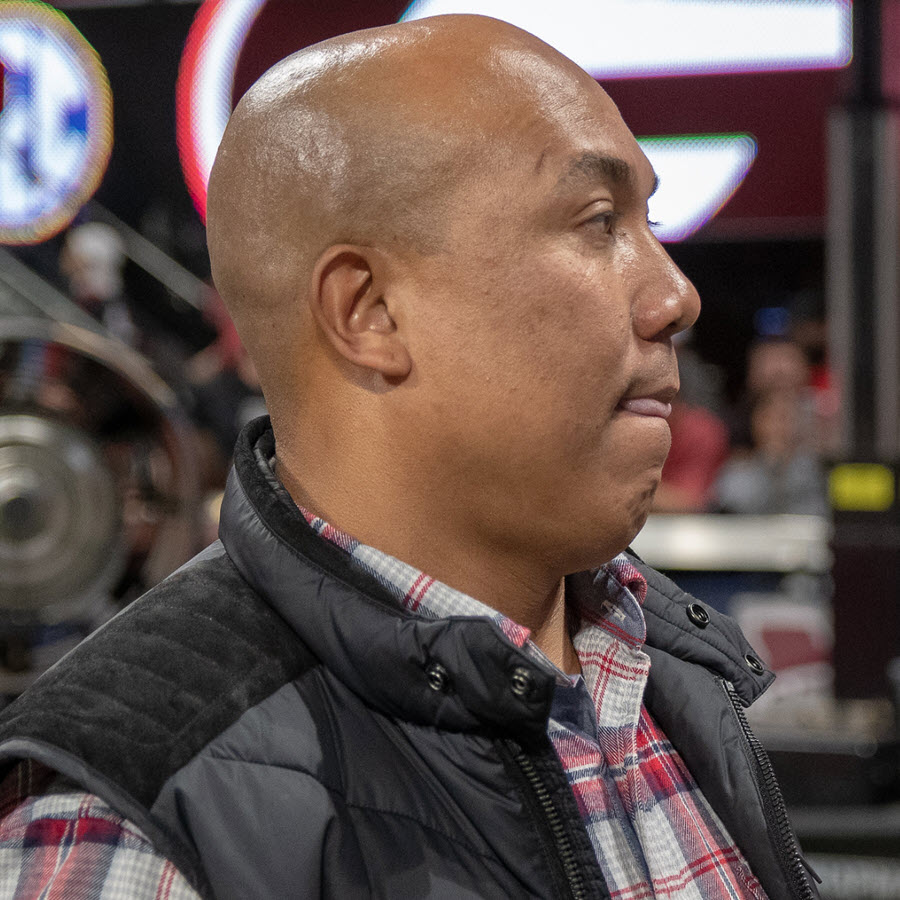 Fourteen-time NCAA champion swimmer Mary DeScenza, track standout Hyleas Fountain — who won four NCAA individual titles in just two years — football greats George Poschnerand Hines Ward, and national championship-winning baseball coach Steve Webber will be inducted formally during the Circle of Honor Gala this Friday at the West End Zone facility Sanford Stadium.

Additional honorees at the Friday gala include Bill Hartman Award recipient John Mangan, Circle of Distinction inductee Bill Griffith, as well as national champions and other special honorees from the 2018 calendar year.

The Circle of Honor is designed to pay tribute to extraordinary student-athletes and coaches who by their performance and conduct have brought honor to the university and themselves, and who by their actions have contributed to the tradition of the Georgia Bulldogs. The criteria for selection also stipulate that each recipient has earned his or her academic degree.

Mary Descenza
In the storied tradition of Georgia women's swimming and diving, DeScenza ranks among the very best.  A four-year letterwinner from 2003-06, she won the maximum possible number of All-America honors (28) and was the nation's top collegiate butterfly racer during her time.  She won the Honda Award — given annually to the nation's top female collegian in 12 different sports — for the 2005-06 school year.

The Aurora, Ill., native won the NCAA title in the 200-yard butterfly in each of her four seasons at UGA.  She won the NCAA 100-yard fly championships in her final two years.  Additionally, she swam legs on eight relay teams that captured national championships.  On the conference level, DeScenza won 15 SEC titles, nine individually and six others as a relay team member.

DeScenza has held American records in Short Course Yards, Short Course Meters, Long Course Meters in the 200 butterfly, as well as a share of the record in the Short Course Yards 400 freestyle relay.

DeScenza earned her degree in Biology from UGA in 2007.

Hyleas Fountain
Fountain made quite an impression during her two seasons on the UGA track & field team (2003-04).  The Harrisburg, Pa., native captured four NCAA individual championships, both as a multi-event star and a long jumper.

Fountain transferred to UGA after winning five junior college national titles for Barton Community College in Kansas.  She continued her success at Georgia, winning the NCAA heptathlon championship in the 2003 outdoor meet.  The next year, Fountain won the 2004 NCAA indoor long jump title and later that spring took first place in both the long jump and pentathlon at the NCAA outdoor meet.

A five-time USA Outdoor multi-event champion, Fountain remained competitive after her collegiate career.  She won the heptathlon competition at the 2008 U.S. Olympic Trials and ultimately won the silver medal at the Olympic Games in Beijing.

George Poschner
A native of Youngstown, Ohio, and a high school teammate of UGA great Frank Sinkwich, Poschner earned letters as an end on three Georgia teams from 1940-42.  He earned first-team All-America honors, as well as All-SEC first team, after the national championship season of 1942.

A key victory for Georgia during the 1942 season was a 21-10 come-from-behind win over Alabama.  Poschner caught two fourth-quarter touchdown passes from his friend Sinkwich to lead the Bulldogs to victory.  Georgia closed out the season by defeating UCLA 9-0 in the Rose Bowl and claiming the national championship, the first in program history.

Poschner earned even greater distinction after his graduation from UGA in 1943.  Enlisting in the Army, he earned a Purple Heart, Bronze Star and the Distinguished Service Cross for his actions in combat during the Battle of the Bulge in January of 1945.  Shot in the head by a German sniper, Poschner lay in a snow drift for three days before being discovered by a U.S. graves registration unit.  By the time he was evacuated, however, he had become so badly frostbitten that doctors amputated both of his legs, as well as the fingers in his right hand.

A member of the Georgia Sports (1982) and Orange Bowl (1985) Halls of Fame, Poschner passed away in 2004 at the age of 85.

Hines Ward
In an age of specialization, Hines Ward excelled as a versatile offensive weapon during his four years as a Georgia Bulldog (1994-97).Ward touched the ball 515 times during 42 career games at Georgia:  203 times rushing, 144 receiving, 71 passing and another 48 times as a kick returner.  He averaged 9.3 yards over each of those touches and accounted for 20 touchdowns.

A native of Rex, Ga., and a product of Forest Park High School, Ward earned All-SEC first-team honors after his senior season of 1997, when the Bulldogs went 10-2 and defeated Wisconsin in the Outback Bowl.   He saw action primarily as a receiver and caught 55 passes for 715 yards and six touchdowns.   He also set the school record for receptions in a bowl game when he pulled in 12 passes for 122 yards against the Badgers.

Ward was selected in the third round of the 1997 NFL draft by the Pittsburgh Steelers.  He went on to be selected to four Pro Bowls, was a member of two Super Bowl champion teams, and earned MVP honors in Super Bowl 40 in 2006.  Ward remains the Steelers' all-time leading receiver with 1,000 catches for 12,083 yards and 85 touchdowns.

Steve Webber
Steve Webber is the winningest baseball coach in Georgia history with 500 victories between 1981 and 1996.  His teams averaged 32 victories per season over 16 years.

A native Iowan and graduate of Southern Illinois University, Webber led the Bulldog baseball team to its greatest moment to date — the 1990 NCAA championship, defeating Oklahoma State, 2-1, in the College World Series finals.  At the time, Georgia became the first SEC program to win the national title in baseball.  Ten teams have won the crown subsequently.  The 1990 trip to Omaha was Georgia's second under Webber's guidance.  His 1987 team won the SEC regular-season title and also earned a spot in the College World Series. 

Webber is one of only six head coaches that have played in a College World Series and later coached a College World Series National Championship team.  He was named SEC Coach of the Year in 1987 and consensus National Coach of the Year in 1990.

Webber's induction into the Circle of Honor will place him into a small group of unique distinction.  He will become just the fifth among all 79 inductees that are not UGA alumni.  This group includes Dick Copas, men's golf coach (inducted in 2006); Vince Dooley, head football coach and athletic director (inducted in 2004); Liz Murphey, women's golf coach and senior women's administrator (inducted in 2001); and Suzanne Yoculan, women's gymnastics coach (inducted in 2014).