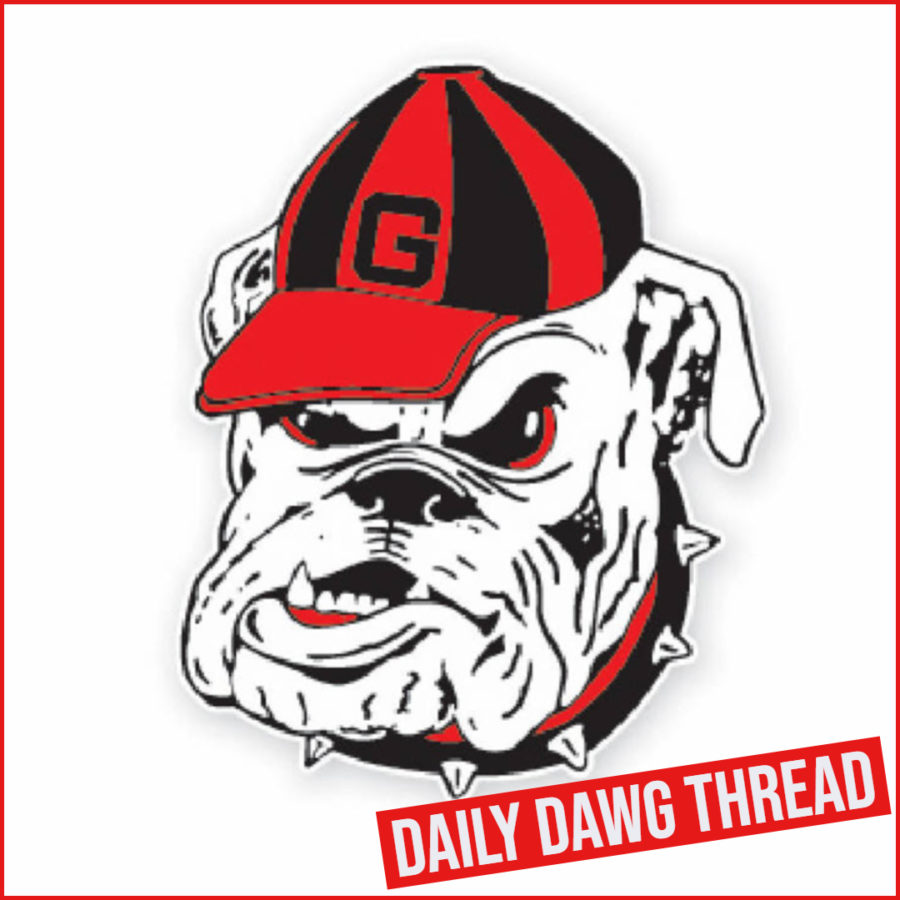 Daily Dawg Thread – 03June2019 – Class Of 2020 4-Star OT Chad Lindberg – By Matthew Hall
The Georgia Football program has 11 commits and currently sits at the #4 slot nationally as it relates to Team Class Ranking for the Class of 2020 per 247Sports. The Dawgs most recent commitment in the current recruiting cycle came on Saturday when Class of 2020 4-Star DT Warren Brinson committed to the University of Georgia over Florida. It was the second time Brinson has proffered a pledge to play for the University of Georgia after previously being committed only to decommit and open his recruitment back up this past January. With Brinson back in the fold and in the mix of things, the hope is that it will be the final event in the 4-Star DT's recruiting events.
Of the 11 commits for the Dawgs in the Class of 2020, 3 of them consist of athletes that play on the offensive line. Those 3 UGA 2020 pledges include 5-Star OT Broderick Jones, 4-Star OT Tate Ratledge, and 4-Star OG Akinola Ogunbiyi. Georgia Football Offensive Line Coach Sam Pittman and the rest of the UGA coaching staff are not finished and continue to seek out and recruit elite talent at the position in expanding on the building of the "Great Wall Of Georgia" that is being constructed within the program. One of those prospective targets that could feasibly end up as a part of that construction project took in an official visit this past weekend in Athens. The recruiting target on the the UGA "wish list" that was in town was Class of 2020 4-Star OT Chad Lindberg of Clear Creek High School in League City, Texas.
So what did the 4-Star defensive tackle have to say about Georgia following his recent official visit over the weekend? Lindberg provided some insight and info in answering that inquiry to UGASports.com recently.
"The coaching staff seems to be making me a top priority for the last spot, and the trip showed it. They see me as a big-time SEC tackle. They think I can move well and play with the physicality needed for the SEC, and they have a lot of confidence in my ability. I got a full facility tour throughout the visit. I had dinner at Coach [Sam] Pittman's house and breakfast at Coach Smart's. I spent a lot of my time with Coach Pittman and current players, including Owen Condon. He was my host, and I enjoyed him a lot."

Class Of 2020 4-Star OT Chad Lindberg On His Official Visit To Georgia Over The Weekend Per UGASports.com
Lindberg is the #9 overall rated OT in the nation and is the #12 overall player in the state of Texas per 247Sports Composite Rankings. He is a very physical lineman that already possesses college-ready size and build standing in at 6-6.5 and 327 pounds. The "Lone Star State" star is very aggressive and has displayed his abilities to squash an opponent's running game and attack. He has a great deal of get up and go and has excellent football IQ for his position of play. Lindberg is a fiery blocker and plays angry, with a mean streak, and with a chip on his shoulder. The Clear Creek High OT tackles with authority and drives his opponent all the way into the ground if the play permits. He has exhibited that he has the capability to combo block on the field of play and is more than a handful for opposing linebackers if and when he is able to get to the second level. As a Junior in 2018, Lindberg earned first-team all-district honors and was a first-team all-district selection as a Sophomore in 2017.
Chad Lindberg is a highly-sought after prospect that currently holds 37 offers from many Power 5 programs to include the likes of Texas, Alabama, Clemson, Auburn, and Florida among others. He would be a more than capable member of the "Great Wall Of Georgia" group of offensive linemen should he "Commit To The G" in the future. It can be stated that the Georgia Bulldogs are indeed legitimate contenders for such to occur as Lindberg has placed the Dawgs among the schools in his "Top 4" listing of prospective places to play. He has let it be known that he intends to make a decision on where he will play by the end of the Summer and that decision will be announced at that time. Could the Georgia Football program be the place where Lindberg chooses to play? Provided that he chooses to do so it would add fuel to the fire of the successful recruiting pipeline of players for the Dawgs funneling out from the state of Texas. Stay tuned for more updates on this recruiting story as times moves on and until then and as always, Go Dawgs!!!