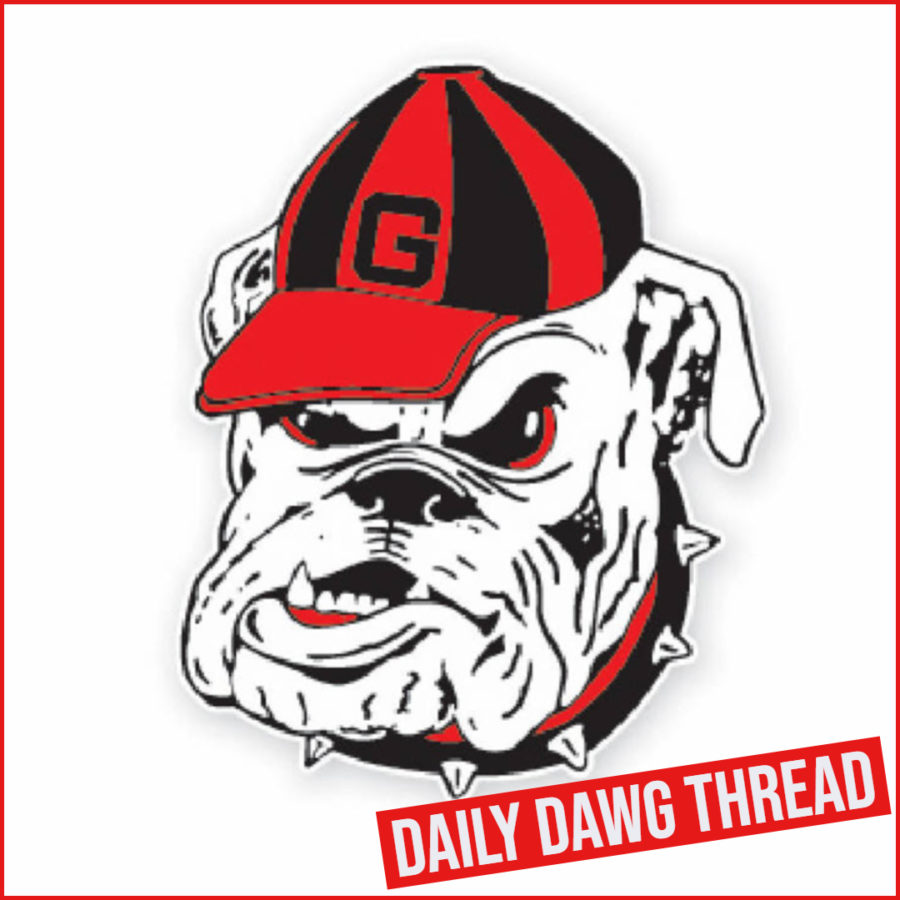 Daily Dawg Thread – 11May2019 – Class Of 2020 4-Star DT Jalen Carter – By Matthew Hall
Georgia Football fans and the University of Georgia football program are still reeling high off of landing a commitment from Class of 2020 5-Star OLB Mekhail Sherman of St. John's College High School in Washington D.C. With his commitment in the books the Dawgs moved up to the #9 overall spot in the Class of 2020 national recruiting class ratings and #4 overall in the Southeastern Conference per 247Sports Composite Rankings. With Georgia heating up in terms of recruiting at this present time there is a great deal of chatter that the Dawgs could possibly land another commitment to bolster the class even further before the weekend is out. Such would be pivotal for the Georgia Bulldogs with the Class of 2020 as Class of 2020 4-Star OT Tate Ratledge is slated to make his decision on the morning of May 13, 2019, between the University of Georgia and the University of Tennessee. Ratledge is currently noted to be trending towards the Dawgs and is a 78% percent pick to commit to Georgia on that day per 247Sports Crystal Ball Predictions. With Ratledge's decision looming and eminent, could the Dawgs garner another commitment between now and Monday morning? If so, what potential recruit could be in the mix to currently do so? A few names come to mind when considering such an inquiry such as 5-Star ATH Arik Gilbert, 4-Star SSDE Zykeivous Walker, 5-Star CB Kelee Ringo, 5-Star RB MarShawn Lloyd, 4-Star WR Marcus Rosemy, or maybe some other target set in the sights of the "Red and Black". One of the lesser spoken of recruiting targets that could end up "Committing To The G" before the weekend concludes or that could end up doing so in the near future is Class of 2020 4-Star DL Jalen Carter of Apopka High School in Apopka, Florida. The word is that the Dawgs are pretty high on the elite "Sunshine State" defensive lineman and that he was a visitor to the most recent Georgia Bulldogs' spring game in Athens on April 20, 2019.
Perhaps the reason Carter's name has not been mentioned as much in terms of a possible commitment to Georgia lies in the fact that he has been and maintains to be fairly low-key and does not talk a great deal. As so, it would be easy to infer that the 4-Star Apopka DL is not as concerned with conversing on Social Media outlets or via interviews as much as he is doing so on the field with his play. In any event and despite the reasoning, the Dawgs have taken notice as Georgia Football Defensive Line Coach Tray Scott wasted no time in visiting Carter the following week after the conclusion of the UGA spring game when the coaches first began hitting the recruiting trail for the spring evaluation period.
Jalen Carter is an exceptional defensive lineman that can be classified as an under-the-radar recruit given that he only has some 8 offers altogether while possessing the talent to easily hold 20 or more. He is big and strong in terms of his frame and stature standing in at 6-4 and 301 pounds. Carter is a physical player that tackles opponents with authority. Aside from playing angry and aggressive as it relates to both tackling and blocking, he is very versatile having the capabilities to play where needed and on the outside or the inside position. Likewise, he further shows his athleticism, skill, and knowledge of the game as a lineman via his ability to play on both sides of the ball (i.e. both on offense and defense). One of the more noticeable attributes that sets him apart from other linemen around him is his quickness in spite of his massive size. Such was notated by 247Sports Recruiting Analyst John Garcia Jr. about the DL when he watched Carter perform at the 2019 Under Armour All-America Camp in Orlando, Florida. Garcia Jr. further noted that his speed enabled him to be proficient and to stand out among other elite linemen that were also in attendance at the camp. As stated previously, Carter holds 8 offers including ones from Auburn, Florida, Florida State, Miami, and Georgia among others. The Dawgs would fare well and would be obtaining a sneaky and underrated defender on the line should he ultimately decide to commit to the Georgia Football program. Moreover, they would be getting one that theoretically could be shifted over to the opposite side of the ball and that could be effective in doing so if for some reason the need for such were to arise.