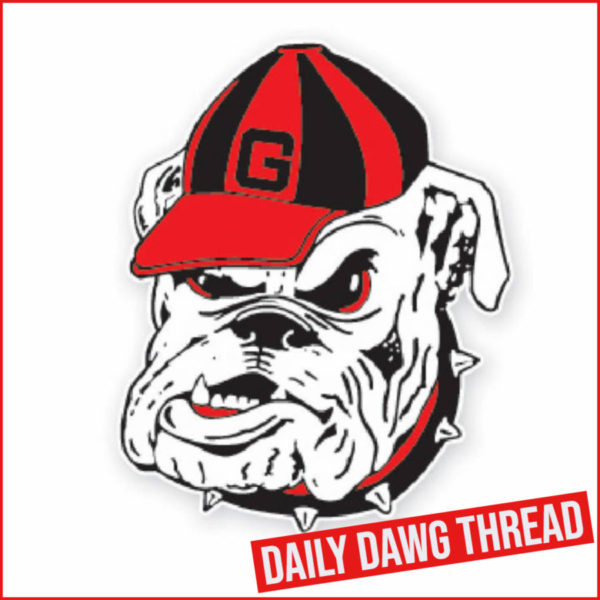 Theo Johnson still considering Georgia.
On Thursday's The Notorious B1G Podcast, the 4-star, class of 2020 tight end told hosts Allen Trieu and Steve Wiltfong that he still considers the Bulldawgs along with Iowa, Michigan, and Penn State the schools he is most interested in out of the 24 scholarship offers he currently holds. If you would like to hear the interview, I've embedded the podcast below. Just skip forward to the 27:55 mark.
Theo Johnson is a 6-foot-6 and 242 lbs prospect out of Windsor, Ontario. Yes. That is not a typo. From Canada, and he is considered the No. 1 player from "The Heartland" of "The North" by 247Sports as well as ESPN. Johnson acquitted himself well with fellow 2020 TEs Arik Gilbert and Darnell Washington at The Opening Finals the week of the 4th of July and put up the fastest 40-yard time of any prospect weighing over 220 lbs with a 4.63-second performance, officially.
That is speed in the realm of former Crimson Tide TE Irv Smith Jr., who was drafted in the 2nd round, 50th overall, of the 2019 NFL Draft and former Bulldawg TE Orson Charles. Johnson also put up a 4.28-second shuttle time, showing his agility, and an overall SPARQ score of 115.08.
Georgia offered Johnson earlier this year in January and he took two unofficial visits to Athens this past spring, one in March and another in April. He could end up being one of two TEs the Dawgs take in the 2020 class joining either Arik Gilbert or Darnell Washington in "The Classic City" next year, but in order to recruit him down to the Peach State some 1,200 miles from home, the UGA coaching staff will have a tough job against Michigan, just an hour's drive from Windsor, and Penn State, which is less than 400 miles away.
Make sure to check out Theo Johnson's highlights by clicking on the video below.