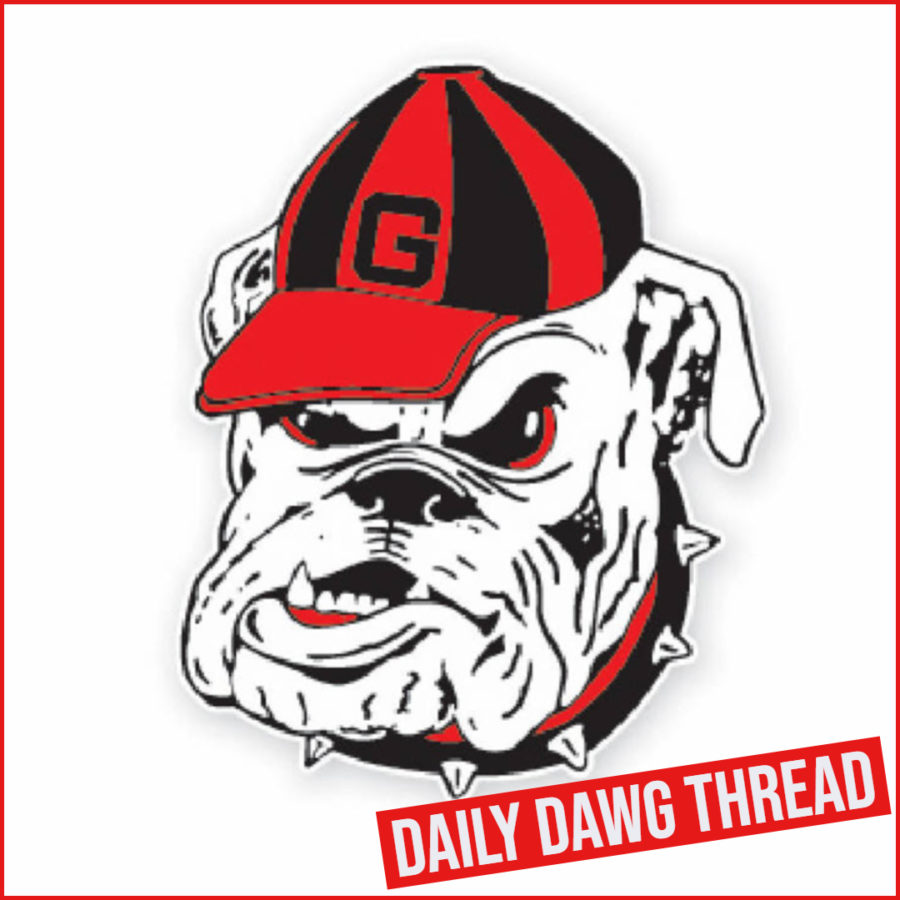 Daily Dawg Thread 16Apr2019 – Class of 2020 5-Star ATH Arik Gilbert – By Matthew Hall
A host of 5-Star targets are set to visit the UGA spring game this upcoming weekend to include RB Kendall Milton, OLB Mekhail Sherman, and CB Kelee Ringo. However, none that are scheduled to visit Athens for the "Red Vs. Black" game are already more well-known that Class of 2020 5-Star ATH Arik Gilbert out of Marietta, Georgia. Gilbert has been a target on the board for the Georgia Bulldogs for a long time and was the recipient of an offer from the Dawgs before he ever began playing in his high school football career. Some may say that the offering of a young athlete at this stage of his development is insane and makes little to no sense. In the case of Arik Gilbert though, many would be inclined to beg to differ and do so for good reason.
For starters, Gilbert measures in at 6-5.5 and weighs some 245 pounds. This type of massive frame and stature proffers the future gridiron star an immediate appeal to the eyes of college football scouts, coaches, and the like. Aside from the aforementioned size factor, the Peach State's #1 overall rated ATH in the 2020 Class has proven to be ultra versatile in his athletic capabilities and possesses the skill set to play both sides of the ball in a highly efficient and productive fashion. While he has the ATH position attached to his name in the most literal sense of what such a classification of a player entails, he has exhibited that he is a very tough player to defend when playing in the tight end role and position. The Marietta High prospect made headlines at "The Opening Atlanta" not long ago displaying just how much he can make life difficult for those trying to defend him.
Gilbert recently took visits to both Texas A&M and Oklahoma and currently holds some 27 offers including ones from Alabama, Clemson, Auburn, among other Power 5 programs. Even so, the in-state prospect worked out with former Georgia Football wide receiver Terrence Edwards on Monday refining his game and abilities.
With other programs hot on the recruiting trail of Gilbert, one can expect UGA Head Coach Kirby Smart and Tight Ends Coach Todd Hartley to continue to actively pursue Gilbert in a major way as it would be a huge loss given he were to commit to a program out of state. Players with the size, athleticism, skills, and work ethic like that of Arik Gilbert do not come around very often. He would in no doubt be a huge asset for the Dawgs should he decide to spend his Saturdays playing "Between The Hedges" for the Georgia Bulldogs. We will likely find out if such will be the case soon as Gilbert has stated that he will most likely commit closer to the beginning of his upcoming high school season rather than at the tail end of it. Until then, fingers crossed and to be continued…