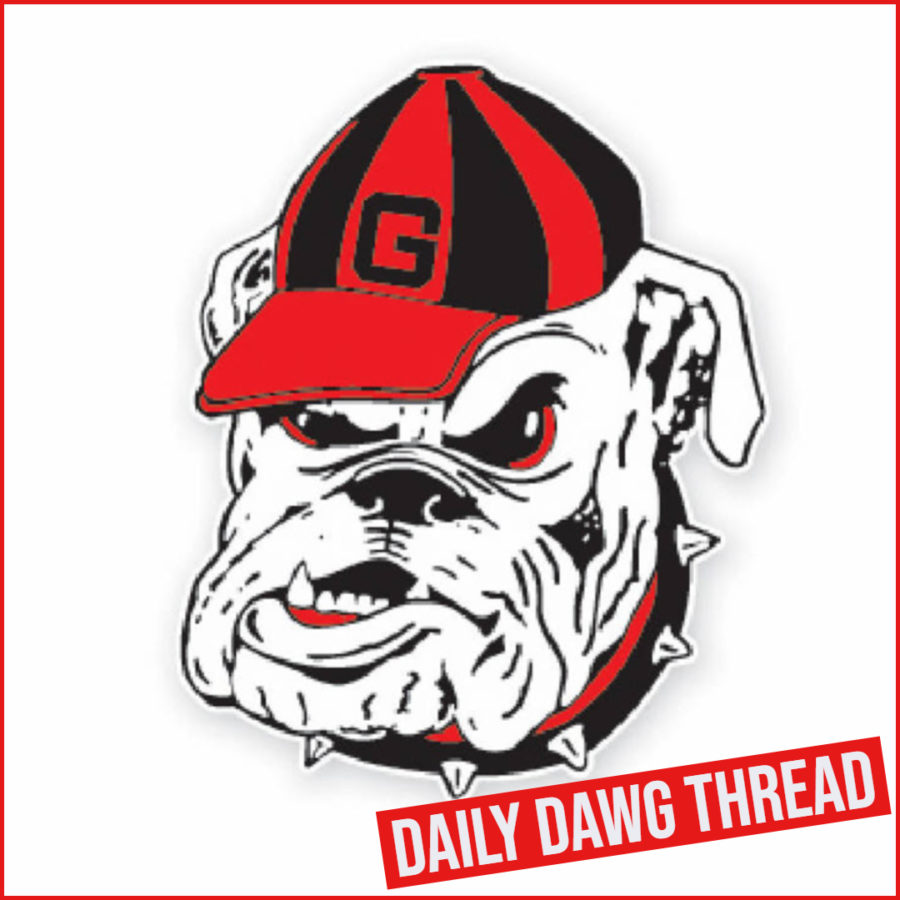 Daily Dawg Thread – 27Apr2019 – Class Of 2020 5-Star RB MarShawn Lloyd – By Matthew Hall
The University of Georgia is steeped in tradition as a program that is able attract some of the best runners in the nation that play at the running back position. As so, it has more and more increasingly over time been dubbed with the moniker of being known as "Running Back U". One could hardly argue against the nickname that has become associated with the Georgia Football program when considering the list of backs that have filled the UGA rosters over time in the program's history. Some of those rushing greats that have worn the "Red and Black" include players like Frank Sinkwich, Charlie Trippi, Lars Tate, Herschel Walker, Thomas Brown, Rodney Hampton, Garrison Hearst, Terrell Davis, Knowshon Moreno, Todd Gurley, Nick Chubb, and Sony Michel. More recently and when speaking in more of a present day fashion, the position and tradition has been carried on with guys like Elijah Holyfield who recently declared for the NFL Draft and current UGA players Brian Herrien and D'Andre Swift.
Georgia Head Coach Kirby Smart and company do not appear as if though that they intend to stop in their pursuits of some of the nation's best in the backfield on the recruiting trail anytime soon either. Such can be attested to in that they have already extended offers to over a dozen of the country's best running backs in hopes of keeping the run game "Between The Hedges" alive, well, and effective in the future. One of those backs, 5-Star RB Kendall Milton (California) was covered in the Daily Dawg Thread a short time ago and was an attendee to Georgia's most recent spring game on April 20, 2019. Still another that has received an offer and that has drawn a great deal of interest from the Dawgs is Class Of 2020 5-Star RB MarShawn Lloyd of Hyattsville, Maryland. A quick glance at one of the more recent posts on the DeMatha Catholic High School star's Twitter account which shows him running track against a field of competitors will likely sum up any questioning as to why Lloyd is a prospect worth pursuing. Additionally, the post is likely to draw comparisons to at least two other Georgia running back greats previously mentioned above that ran track in their : Herschel Walker and Nick Chubb.
Lloyd is currently rated the #29 overall recruit in the country, the #6 overall running back, and the #3 overall prospect in the state of Maryland for the Class of 2020 per 247Sports Composite Rankings. At 5-9 and 215 pounds he already possesses a prototypical running back frame and stature. For frame of reference and to attest to this, former UGA RB Nick Chubb stood in on average at 5-10 and 225 pounds while in attendance at Georgia. One of the most evident characteristics about Lloyd and his being 215 pounds is that he carries it well and with blazing speed. This combination makes the MD running back a real threat to opposing defenses and a legitimate weapon on the offensive side of the ball. Lloyd has a great deal of strength and is a very aggressive and physical runner. He makes great decisions running the ball and can make cuts and change direction effectively. He exhibits superb use of the stiff arm technique when running making it more of a challenge for defenders to bring him down. Further, he has displayed that he in also an able-bodied pass catcher with good hands. Lloyd holds some 23 offers at this present time including ones from Alabama, Ohio State, Penn State, and Maryland among others. It should be noted that Georgia is considered a one of the top schools of choice as a commitment destination for the prolific back at this current time. Can the Dawgs hold out and court Lloyd strong enough to persuade him to bring his running talents to Athens and continue on in the lineage and the line of rushers of "Running Back U"???