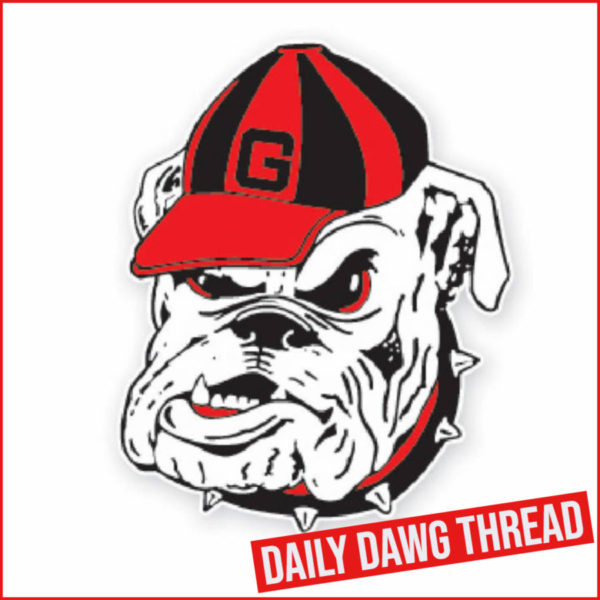 ---
BASEBALL: Dawgs Meet Gamecocks in Columbia for Weekend Series
The Georgia Bulldogs enter the USC series 22-7 (6-3 SEC) while the Gamecocks are 14-14 overall and 3-6 in league play. The three-game series begins tonight at 7 p.m. (SECN+) followed by 4 p.m. start on Saturday (SECN+) and concludes Sunday at noon (SEC Network). The entire series will be available on the Georgia Bulldog Sports Network.
Last weekend in the SEC, Georgia swept No. 16 Florida in Athens. The Bulldogs began a four-game road swing Tuesday with a 4-3 loss against Clemson. Meanwhile, the Gamecocks dropped a road series at Missouri 2-1 and then bounced back with a 15-2 win over North Carolina on Wednesday in Charlotte. Georgia played its most complete baseball of the season last week as it batted an SEC-best .314 with seven home runs while posting a 3.25 ERA to go 4-0. The Bulldogs are ranked as high as No. 10 this week in the major top 25 polls.
Georgia played the UF series without three of its premium arms in No. 2 starter Liam Sullivan (2-1, 3.68 ERA), No. 3 starter Dylan Ross (1-0, 3.00 ERA) and No. 4 starter Will Childers (0-0, 9.00 ERA). Sullivan will be back Sunday for the South Carolina series while Ross and Childers are out for the season now with elbow injuries. The latest bad news to hit the pitching staff involves junior ace RHP Jonathan Cannon (6-1, 1.71 ERA) who recently was named to the Golden Spikes Award Midseason Watch List. He will miss the USC series with a non-throwing injury that happened while preparing for a bullpen session at Clemson Tuesday. He has a muscle strain. Cannon is slated to travel to the USC series. Last Friday, Cannon tossed six shutout innings in a 6-1 win over #16 Florida that featured getting out of a bases-loaded, nobody-out jam. For the year, has 46 strikeouts, three walks and held opponents to a .171 batting average. In SEC action, Cannon has been spectacular at 3-0, 0.86 ERA in 21 IP with 18 Ks and just 2 BB.
Georgia is batting .293 with 33 home runs on the year while posting a 4.59 ERA and a .975 Fielding Percentage. The Gamecocks are 11-6 at home. Overall, they are batting .265 with 25 home runs, a 5.25 ERA and have a .976 Fielding Percentage. The USC series dates back to 1896, and the Gamecocks hold a slim series lead of 66-64. Georgia had won six straight series from 2014-2019 before USC claimed the 2021 series in Athens two games to one.
Graduate CF Ben Anderson (.360-5-19) leads the Bulldog offense and has reached base in all 27 games he's played in this year. He set the tone in the SEC opener against No. 16 Florida and ace Hunter Barco last Thursday by smashing a leadoff home run. It marked the second time this season he has done that, the first coming on Opening Day against Albany. In SEC play, Anderson is batting .368-2-6.
Graduate OF Connor Tate (.375-4-26) enjoyed a big week, batting .571 (8-for-14) with two doubles, a home run and six RBI plus three walks. He has had a team-best 14 multi-hit games this year and has reached base in 15 straight contests. In SEC action this season, Tate leads the conference with a .483 average and .828 slugging percentage. He is 14-for-29 with four doubles, two home runs and nine RBI plus nine walks. Tate has a 10-game hitting streak. His twin brother, Cole is the starting shortstop, and he ranks third on the team in batting at .343.
Probable Pitching Matchup: UGA vs. USC
G30 #Nolan Crisp (0-0, 5.29, RHP, Jr.) vs. Noah Hall (1-4 6.27, RHP, Jr.)
G31 Garrett Brown (0-0, 6.75, RHP, RSo.) vs. Will Sanders (4-1, 3.30, RHP, So.)
G32 Liam Sullivan (2-1, 3.68, LHP, So.) vs. Matthew Becker (1-2, 4.15, LHP, Fr.)
Georgia Baseball Radio/TV Streaming Links
Georgia Bulldog Sports Network (Announcers: David Johnston & Jeff Dantzler)
Free audio streaming of all Georgia Bulldogs games can be heard using the Gameday LIVE app.
Optimized for iOS7+ and Android 4.0+, Georgiadogs.com Gameday LIVE is now available for both smartphone and tablet in App Store and Google Play marketplaces. Georgiadogs.com Gameday LIVE is the official mobile application of Georgia athletics. Get the app here: georgiadogs.com/wireless/.
Friday Pregame Radio Show at 6:40 pm ET: https://georgiadogs.com/watch/?Live=4189&type=Live
Saturday Pregame Radio Show at 3:40 pm ET: https://georgiadogs.com/watch/?Live=4190&type=Live
Sunday Pregame Radio Show at 11:40 pm ET: https://georgiadogs.com/watch/?Live=4163&type=Live
Friday SEC Network+ Link: https://www.espn.com/watch/player?id=32c7f161-98c8-4e8c-95d9-1f48381c87d7
Saturday SEC Network+ Link: https://www.espn.com/watch/player?id=623b3287-9f60-4257-92f5-eb3dfb54d05f
Sunday SEC Network Link: https://www.espn.com/watch/?redirected=true
---
#15/16 Georgia 5-4 SEC vs. #12/11 Tennessee 7-4 SEC Begins Tonight
Dates: April 8-10, 2022
First Pitch Times:
Friday – 6 p.m., EDT
Saturday – 2 p.m., EDT
Sunday – 1:30 p.m., EDT
Location: Athens, Ga.
Stadium: Jack Turner Softball Stadium
Admission: FREE (no tickets required)
Media Information
Streaming: SEC Network+ (Friday, Saturday)
Play-by-play: Kaleb Frady
Analysis: Karlie Smith
TV: ESPN2 (Sunday)
Play-by-play: Eric Frede
Analysis: Madison Shipman
The 15th-ranked Georgia softball team hosts No. 12 Tennessee this weekend at Jack Turner Stadium in a three-game series, set to kick off Friday evening at 6 p.m.
Saturday's game is set for a 2 p.m. start with Sunday's slated for 1:30 p.m. on ESPN2.
Follow the Bulldogs
» Friday and Saturday's games will stream live on SEC Network+. Kaleb Frady (play-by-play) and Karlie Smith (analysis) will be on the call.
» Sunday's game will air live on ESPN2. Eric Frede (play-by-play) and Madison Shipman (analysis) will be on the call. The game will also be streamed live on ESPN.com and the ESPN app.
This Week's Promotions
» Admission to every home regular season Georgia softball game is FREE. No tickets are required. Seating is first come, first served.
» Friday, April 8
– The first 500 fans receive an Alex Hugo bobblehead
– The first 150 UGA students receive food
– Double 'Commit to the G' student rewards points for UGA students
» Saturday, April 9
– UGA Softball Alumni Day
– Girl Scout Day
– Balloon artist and face painter on the concourse pregame
» Sunday, April 10
– Dad & Daughter Day #2 – Registration FULL
– Balloon artist and face painter on the concourse pregame
Series History
» Georgia trails the all-time series 37-43
» In Athens, Georgia is 17-19 in the series
» The Bulldogs salvaged a game in Knoxville last season, winning game three of the series
» Georgia went 6-2 against the Lady Vols in 2018 and 2019 including sweeping Tennessee in the 2018 Athens Super Regional
» Until 2018, Georgia had not won a three-game series against Tennessee since 2010
A Look at What's Ahead
Georgia is back on the road for a three-game series at Missouri beginning Thursday, April 14 in Columbia, Missouri. Friday and Saturday's games will air nationally on SEC Network and ESPN2, respectively. The Bulldogs then return home to host five-straight beginning April 20 with a midweek contest against USC Upstate before welcoming the LSU Tigers to town.
---
WTENNIS: Dawgs End Home Schedule with Kentucky and Vanderbilt
#11 GEORGIA vs #66 KENTUCKY
Date: April 8, 2022
Time: 4 p.m.
Location: Athens, Georgia
Site: Dan Magill Tennis Complex
#11 GEORGIA vs #39 VANDERBILT
Date: April 10, 2022
Time: 1 p.m.
Location: Athens, Georgia
Site: Dan Magill Tennis Complex
MEDIA INFORMATION
Media Guide: https://link.edgepilot.com/s/82942664/9NvaZOr-oESNSp9C25nhKw?u=https://gado.gs/8b6
Season Stats: https://link.edgepilot.com/s/f48ba1f4/lgCo7ZXWdUWfBDn7Sm-G0A?u=https://gado.gs/7mv
Live Stats: https://link.edgepilot.com/s/4afb95ce/l4raVH5MhEWs3VY934CzxA?u=https://gado.gs/1jq
Live Video: https://link.edgepilot.com/s/4afb95ce/l4raVH5MhEWs3VY934CzxA?u=https://gado.gs/1jq
Social Media
Keep up with all the latest news and information on the Bulldogs by following UGA Women's Tennis on Twitter @UGAWomensTennis, on Instagram @UGAWomensTennis, and on Facebook @GeorgiaWomensTennis or check out information online at georgiadogs.com.
QUICK HITS
786 Wins, 19 SEC Titles, 6 National Championships
Georgia head coach Jeff Wallace is now in his 37th year at the helm of the Bulldogs' tennis program. As the nation's winningest active women's tennis coach, Wallace is one of only two coaches to record 750 wins in women's tennis history. Wallace entered the 2022 dual season with 773 career victories.
Senior Day
Both Morgan Coppoc and Alee Harris will be honored prior to Sunday's match at the Dan Magill Tennis Complex.
Promotions
Friday, April 8 – The first 150 fan receive a pair of sunglasses. First 100 students receive free pizza.
Sunday, April 10 – The first 100 fans receive free pizza. Second Dad and Daughter day of the season.
---
MBB: Mike White Adds Another Staffer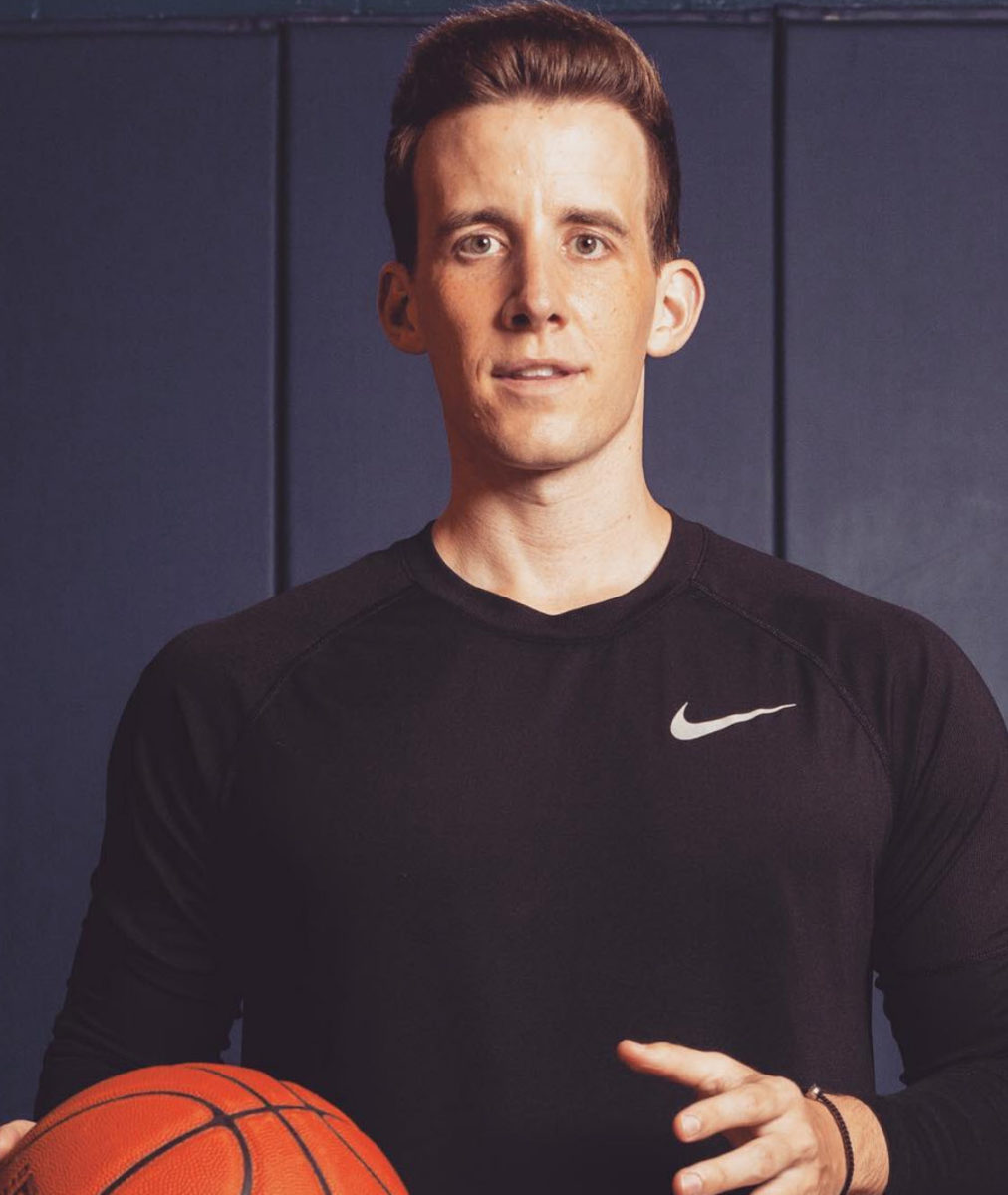 Bryce Douglas has been named Special Assistant to the Head Coach and Director of Scouting for Georgia Basketball, head coach Mike White announced on Thursday.
Douglas joins the Bulldogs after spending the previous five seasons on White's staff at Florida. His résumé also includes experience working with Duke's 2015 NCAA Championship team, two seasons with the Phoenix Suns and assisting USA Basketball training camps leading up to the 2016 Olympic Games.
"Bryce has a huge work capacity and a passion for analytics," White said. "He's become very integral relative to our scouting efforts and more. His roles are diverse and numbered."
"I'm extremely excited to join Georgia Basketball," Douglas said. "I've heard great things about Athens, UGA and the Bulldog Nation. I believe in Coach White's vision and am eager to be a part of the process as we build that success."
Douglas was the Gators' Director of Scouting for three seasons before being promoted to Special Assistant Coach for his final two campaigns in Gainesville. During his tenure, Florida advanced to postseason play each season possible, with bids to the 2018, 2019, and 2021 NCAA Tournaments and to the 2022 NIT. In addition, the Gators were a consensus pick by bracketologists for an NCAA bid in 2020 before the cancellation of "March Madness."
Douglas' duties at Florida included coordination of self-scouting and oversight of the program's video staff, as well as assisting with developing the Gators' offensive playbook.
From 2015-17, Douglas served as a scout/analyst for the Suns, making significant contributions in scouting and team analysis. He created and implemented new opponent scouting templates for team and coaches meetings, as well as self-scouting materials incorporated into the team's daily workflow. Douglas also assisted with on-court player development workouts throughout the season.
While working with the Suns, Douglas assisted with USA Basketball mini-camps for the Senior National Team during its preparations for the 2016 Rio Olympics. His duties included assisting with on-court drills and workouts along with additional video and operational tasks.
Douglas spent the 2014-15 season as an assistant video coordinator at Duke, primarily focusing on opponent and self-scouting breakdowns. That season, the Blue Devils captured the 2015 NCAA Championship and finished with a 35-4 record.
Douglas was an assistant coach at Whitman College in Walla Walla, Wash., for two seasons from 2011-13. The Blues compiled a 37-16 record during that span, producing the best back-to-back records in school history at that time and finishing second in the Northwest Conference each season. Individually, David Michaels and Ben Eisenhardt earned All-America honors en route to winning NWC MVP honors in 2012 and 2013, respectively. In addition to his coaching responsibilities, Douglas directed Whitman's youth basketball camps and founded a fund-raising golf tournament.
From 2009-11, Douglas was a video coordinator and graduate assistant at the University of San Diego. Douglas played basketball at the University of Puget Sound from 2005-09, helping the Loggers compile an 86-23 record during that span. Puget Sound captured Northwest Conference titles during Douglas' freshman and senior seasons, advancing to the NCAA D-III "Elite Eight" in 2006 and the "Sweet 16" in 2009.
A native of Tacoma, Wash., Douglas double-majored in Psychology and Business at Puget Sound, graduating in 2009. He earned a master's degree in Leadership Studies from San Diego in 2011.
---
Jump To Comments