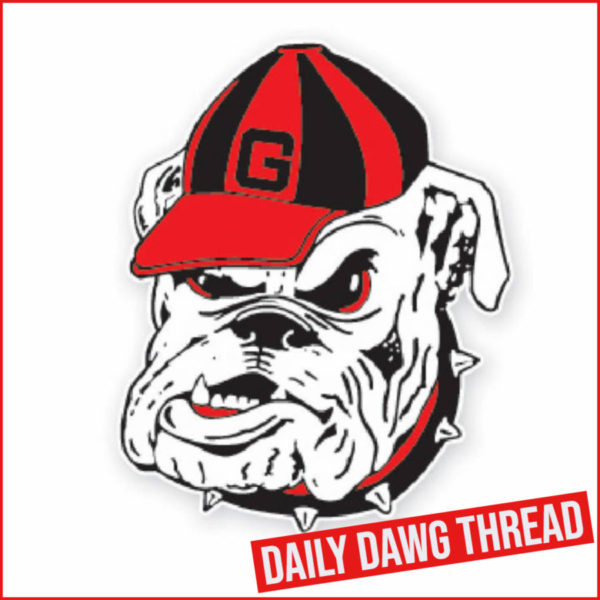 ---
BASEBALL: Georgia Wins Marathon Game 17-15
After four hours and 21 minutes, the 12th-ranked Georgia Bulldogs emerged with a 17-15 victory over Kennesaw State here Tuesday in front of 1,365 fans at Stillwell Stadium.
The teams combined to each score in six of the nine frames and were held scoreless in the third, seventh and ninth innings. The Bulldogs employed eight pitchers on the night while the Owls used seven in the longest game of the season for both clubs.
Georgia (25-8) scored five runs on three hits and four walks in the first. In the frame, sophomores Corey Collins and Parks Harber collected RBI-singles to extend their hitting streaks to six and eight games. Connor Tate, Chaney Rogers and Cory Acton notched RBI as the Bulldogs sent 10 to the plate against sophomore starter Makenzie Stills. Georgia freshman Coleman Willis, who was making his fourth career start, didn't make it out of the first, allowing four runs on one hit with three walks and hit a batter. With two on and one out, the Bulldogs looked to junior Michael Polk who finished the inning as the Owls also batted around. After 44 minutes, Georgia led 5-4 heading to the second.
With one out in the second, Collins smashed his team-leading ninth home run for a 6-4 advantage. Georgia turned to sophomore right-hander Will Pearson to start the second. Cash Young's two-out RBI-double made it a 6-5 game heading to the third. Georgia got a pair of runs in the fourth but the Owls answered with three in their half of the inning to tie the contest at 8-all.
Bulldog senior second baseman Cory Acton smacked a solo home run to start the fifth to put Georgia back in front 9-8. A two-out, run-scoring single by Owl right fielder Spencer Hanson off Hank Bearden tied the game at nine in the fifth. In the sixth, Georgia went up 10-9 on an infield single by Chaney Rogers off pitcher Smith Pinson's glove. Acton followed with a two-run single and Rogers eventually scored on a wild pitch to make it 13-9. Connor Tate added a two-out, two-run single for a 15-9 lead. KSU answered once again, plating three runs on five hits to close the gap to 15-12. With two on and two outs, Georgia brought in Max DeJong in relief of Davis Rokose who got Hansen swinging to send it to the seventh.
In the bottom of the seventh, Georgia put the game in the hands of sophomore Jaden Woods, and he retired the Owls in order and took care of the eighth and ninth for his third save. With two outs in the eighth, Tate smashed his fifth home run of the season, a two-run blast to left to make it 17-12. It marked his 18th career home run and tied his career high with a 5-RBI night for the fourth time. However, for the sixth time in eight innings, when Georgia scored, the Owls answered. KSU got three runs on two hits and an error to cut Georgia's lead to 17-15. Both teams failed to score in the ninth. Bearden notched the win to improve to 2-1 while Nathan Holler got the loss to fall to 3-3 as KSU dropped to 21-10.
"I thought we showed a lot of toughness tonight because it wasn't pretty, and we found a way to get the win" said Georgia's Ike Cousins head baseball coach Scott Stricklin. "Max (DeJong) got a big strikeout and Jaden (Woods) came in there and closed it out. We continue to have guys step up. We've got some guys banged up, and we're hoping to hold on and get healthy down the stretch."
Georgia returns to Southeastern Conference action Thursday when it plays host to Texas A&M (20-12, 6-6 SEC). First pitch is set for 6 p.m., and the game will be available on SECN+ as well as the Georgia Bulldog Sports Network.
---
SOFTBALL: Lacey Fincher and Lyndi Rae Davis Earn SEC Honors
A pair of Georgia softball student-athletes have earned Southeastern Conference weekly honors, the league announced Tuesday. Senior Lacey Fincher was named the SEC Player of the Week and Lyndi Rae Davis was tabbed SEC Freshman of the Week.
"I'm really proud of both Lacey and Lyndi Rae and we are excited for them to be recognized for their play this weekend," head coach Tony Baldwin said. "Lacey has been so consistent over her career. She is ultra-competitive and incredibly tough. She has been clutch all season and was certainly big this weekend. Lyndi Rae has a bright future. She keeps getting better and understanding what it takes to succeed at this level. She was really good at the plate and did a solid job behind it this weekend."
Fincher, a native of Tanner Williams, Alabama, hit .571 against No. 12 Tennessee, hitting three home runs and driving in nine runs in three games over the weekend. She slugged 1.857, totaling 13 bases, and recorded a .750 on-base clip while drawing four walks. She tied career highs in runs (3) and home runs (2) in Sunday's 12-4 run rule of Tennessee. Three of her four hits in the series left the yard.
This is Fincher's first SEC Player of the Week honor in her career. She was tabbed Freshman of the Week once in 2019. She is the second Bulldog to be named SEC Player of the Week this season after sophomore Jayda Kearney (March 7).
Davis, who hails from Calhoun, Georgia, led the Bulldogs with a .714 batting average and .778 on-base percentage over the weekend. She concluded the series 5-for-7 at the plate with a double and two RBI. She drew one walk and was hit by a pitch. The rookie catcher caught three Lady Vols stealing in the series from behind the plate. Her RBI double in game one of the series delivered the go-ahead run to put Georgia in front 3-2 in the fourth, sparking a three-run inning.
Davis is the second Bulldog to earn Freshman of the Week honors after Kylie Macy (Feb. 28).
The 14th-ranked Bulldogs travel to Columbia, Missouri for a three-game series beginning Thursday at 6 p.m., ET.
---
WBB: Eight-Time WNBA All-Star Joins Staff
Nykesha Sales — an eight-time WNBA All-Star and one of the greatest players in women's basketball history —has been named an assistant coach for Georgia Lady Bulldog basketball, Katie Abrahamson-Henderson announced Tuesday.
Sales, who was a two-time All-American, Big EAST Player and Defensive Player of the Year and national champion at UConn (1994-98), served as an assistant coach at UCF the past six seasons. In her first coaching stop, she led the Knights to unprecedented success.
"Nykesha Sales was one of the greatest players in our sport and has become an exceptional coach over the last six years," Abrahamson-Henderson said. "As a former WNBA All-Star and collegiate national champion, Coach Sales gives our student-athletes a unique perspective of what it takes to win at the most elite levels. She made an immediate impact on our program at UCF as she developed All-Conference players each season. I am excited for our current team here at Georgia and our recruits to learn from one of the best."
In her first season as a collegiate coach in 2016-17, Sales helped Aliyah Gregory become the first UCF player to earn American Athletic Conference First Team accolades, while teammate Zykira Lewis also earned All-Conference honors.
In 2018-19, Kayla Thigpen was named The American Sixth Player of the Year, becoming the first Knight to earn an AAC individual award. In 2020-21, Sales helped Tay Sanders earn AAC All-Conference honors — a distinction she earned once against in 2022.
Sales herself was an outstanding player who led the Huskies through remarkable success in the 1990's.
She played at UConn from 1994-98, and finished her career as the Huskies' all-time leading scorer and still ranks among the top five there with 2,178 career points. She also owns the school record for steals with 447.
Sales helped UConn capture the 1995 NCAA Division I National Championship, a Final Four appearance in 1996 and two Elite 8 berths. She was a two-time WBCA and Associated Press All-American, the 1998 BIG EAST Player of the Year and was first-time All-BIG EAST in 1997 and 1998.
Sales graduated from UConn in 1998 with a degree in business management. She played for the Orlando Miracle/Connecticut Sun from 1999-2007 and was selected as an eight-time WNBA All-Star. Sales led the Connecticut Sun to two WNBA Finals and still reigns as the franchise's all-time leading scorer (3,955 points; 14.3 ppg), which ranks among the WNBA's all-time top 30. In addition, she finished her career with 1,157 rebounds, 683 assists and 490 steals.
In 1997, she earned a gold medal with Team USA at the Women's World University Games in Sicily, Italy. Sales was the team's leading scorer, averaging 18.3 points per game. Later in 2000, she was named an alternate on the 2000 USA Basketball Olympic Team.
Sales also played professionally overseas for seven seasons in Turkey, Latvia, Poland, Czech Republic and Bosnia.
Sales was a member of the inaugural class (2006) of inductees to the University of Connecticut women's basketball "Huskies of Honor" recognition program.
---
MBB: Antonio Reynolds Dean Completes Staff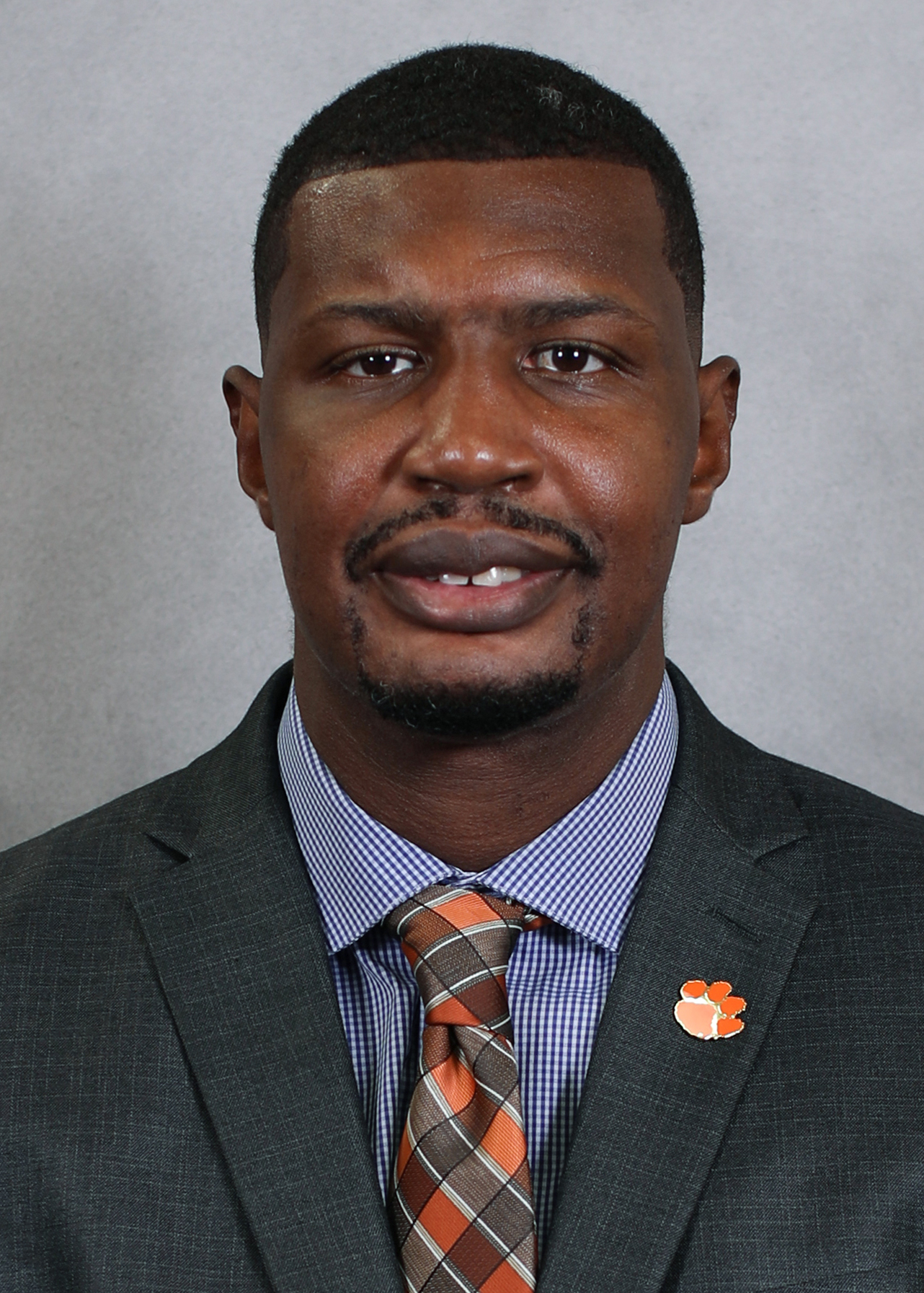 Atlanta native Antonio Reynolds Dean has been named Associate Head Coach for the Georgia Bulldogs, head coach Mike White announced on Tuesday.
From his time as a standout post player at one of Georgia's premier high school programs to the anchor of the winningest class in his college alma mater's history to stops throughout his coaching career, Reynolds Dean's career has consistently featured winning teams and postseason play.
"I'm thrilled to welcome Antonio home to Georgia," White said. "There is a common thread throughout every step of Antonio's basketball career – winning. As a player, he and his teams excelled at the high school, collegiate and professional levels. He was a two-time all-state player at Douglass High, one of the Georgia's traditional powerhouse programs, and a hall-of-famer at Rhode Island, where he led URI to three NCAA Tournaments including an Elite Eight. His reputation as a winner has been further solidified during his coaching career as he consistently helped produce teams that play into the postseason. Equally important, Antonio is universally regarded as an excellent recruiter who develops his players. Everywhere he's coached, he's signed major contributors and developed all-conference post players."
"I'm extremely excited," Reynolds Dean said. "I've coach all around the country for various years, and there is nothing that would excite me more than coaching in my home state at the University of Georgia. I am overcome with joy because I'm a competitor and I can't wait to join with Coach White and his staff in the mission to restore the tradition of Georgia Basketball. I am grateful that Coach White has given me this opportunity and can't wait to get started. Go Dawgs!"
Dean has spent the past five seasons at Clemson, helping the Tigers to a pair of NCAA Tournament bids and an NIT appearance. He also helped coach Rhode Island to an NCAA Tournament bid in 2017 and Northeastern to a pair of NIT invites in 2010 and 2013.
In his first season at Clemson, the Tigers equaled the school record for victories, posting a 25-10 mark and advancing to the "Sweet 16" round of the 2018 NCAA Tournament for the first time in more than two decades. Clemson reached the NIT's round of 16 and finished 20-14 in 2019, just the sixth time in school history the Tigers recorded back-to-back 20-win campaigns. Clemson earned another invitation to "March Madness" in 2021 when the Tigers tied for fifth in the ACC standings.
Individually, the Tigers' post players thrived under Reynolds Dean. In 2020, Aamir Simms averaged career-highs of points (13.0) and rebounds (7.2) and led the Tigers in points, rebounds, assists and blocks as a junior. He repeated leading Clemson in points (13.4 ppg), rebounds (6.4 rpg) and assists – the only player ever in ACC history to do so twice – in 2021. Elijah Thomas, another standout under Reynolds Dean, was named to the ACC's All-Defensive team in 2018 and 2019 after leading the Tigers in blocks both seasons. P.J. Hall is another success story, upping his scoring average from 3.5 ppg as a freshman to 15.5 ppg as a sophomore in 2021-22.
Reynolds Dean spent two years as an assistant coach at Rhode Island, where he also was one of the Rams' greatest players ever. In his final season on the staff, the Rams finished 25-10 overall and won the Atlantic-10 Tournament title, their first since his Reynolds Dean's senior year in 1999. The Rams then defeated Creighton in the NCAA Tournament before falling to Oregon, an eventual Final Four participant, 75-72 in the round of 32.
While Reynolds Dean was at Rhode Island, he worked with Hassan Martin, who was named Atlantic 10 Defensive Player of the Year in both 2016 and 2017.
Prior to his stint at Rhode Island, Reynolds Dean was an assistant coach at the College of Charleston for the 2014-15 season and at Northeastern for five campaigns from 2009-14. During his tenure with the Huskies, Reynolds Dean helped lead Northeastern to the 2013 CAA regular-season title and bids to the 2010 and 2013 NITs. He spent the 2008-09 season at Fairfield as the Director of Basketball Operations following a successful professional playing career.
Reynolds Dean coached All-CAA performers Manny Adako and Scott Eatherton at Northeastern, as well as CAA All-Rookie selections Ryan Pierson and Quincy Ford.
As a player, Reynolds Dean was a two-time all-state performer at Atlanta's Douglass High. He averaged a double-double during each of those seasons, scoring 24.6 points and 15.5 rebounds as a senior after contributing 23 points and 13 boards as a junior.
Reynolds Dean enjoyed a standout career at Rhode Island, where he was the 1996 Atlantic 10 Rookie of the Year and an All-Atlantic 10 selection in 1999. He helped lead the Rams to 85 wins over four seasons, including a then-school record 25 victories in 1998. Rhode Island earned three NCAA Tournament bids during his career, highlighted by a trip to the 1998 "Elite Eight."
A 2015 inductee into the URI Athletic Hall of Fame, he is the only person in Rhode Island men's basketball history to play on and coach for an Atlantic 10 Conference championship team. Reynolds Dean became just the third player in school history to record 1,000 points and rebounds during his career. Among the Rams' career statistical leaders, Reynolds Dean wrapped up his career as the school record holder for games played (131) and also ranked No. 9 in points (1,576), No. 3 in rebounds (1,028), No. 2 in blocked shots (235).
Professionally, Reynolds Dean averaged 18.7 points and and a league-leading 12.2 rebounds per game in one season with the Dakota Wizards of the International Basketball League (IBL) in 1999-2000. After being named the IBL's Rookie of the Year in 2000, he then played eight seasons overseas in Spain and Argentina before retiring.
---
WGOLF: Bulldogs Begin Play At SEC Championships On Wednesday
---
Georgia will open play in the 2022 SEC Championships on Wednesday morning at Greystone Golf and Country Club in Birmingham, Ala. The Bulldogs will be paired with Mississippi State for the opening round, teeing off from hole No. 10 in 10-minute increments between 9:20-10:00 a.m. ET.
"It's why you work not only for the past eight months but for years and years," head coach Josh Brewer said. "This is why you do it."
Georgia's lineup will feature seniors Jenny Bae and Jo Hua Hung, juniors Caterina Don and Candice Mahé and freshman LoraLie Cowart.
Bae and Hung lead the Bulldogs in virtually every statistical category. Bae paces the team with a 72.59 average, while Hung tops the roster with 13 par-or-better rounds. Each has produced five top-20 individual finishes.
They are also the only golfers in Georgia's lineup who have played in the SEC Championships. Hung tied for 12th individually in 2019, while Bae tied for 10th last spring. Both golfers went 2-0 in match play in 2019 when the Bulldogs' semifinal match with Ole Miss was extended to pair of 21-hole contests.
"The two seniors have had great success at the SECs," Brewer said. "We came within a playoff hole of having a chance to win an SEC title their first year, and they both played well individually last year given the circumstances."
While they sport plenty of tournament experience, Don and Mahé will be making their SEC debuts. They likely would have competed in the last two championships; however, the 2020 event was canceled due to the COVID-19 pandemic and they missed last year's tournament due to health and safety protocols.
"We've had a couple of odd years," Brewer said. "You wouldn't think we'd have a couple of juniors playing SECs for the first time as talented as they are, but that's the case. I sense an almost freshman enthusiasm from them as they prepare for the tournament."
The Bulldogs, who are No. 27 in the latest Golfstat and Golfweek rankings, are the No. 10 seed at the SECs. The league currently sports three top-10 and nine top-25 teams.
"It's why we play in this conference," Brewer said. "It's why I want to coach here. It's why student-athletes want to come here. You know it might be harder to win your conference than a national title. It's exciting, and we know we've got to play well. We think we're peaking at the right time and when it really matters."
Georgia spent much of the fall ranked among the nation's top-15 teams. The Bulldogs fired a school single-round record of 14-under at the Cougar Classic and shot 15-under – their second-best 54-hole mark ever – to win the team title at the Illini Invitational at historic Medinah Country Club.
However, Georgia dropped dramatically after a 13th-place showing at the Stanford Intercollegiate when the Bulldogs played the final two rounds in a play-four, count-four situation without Jenny Bae. After covering their first nine fall rounds at a combined 25-under, Georgia shot 39-over in California.
"I'm actually really excited and starting to feel the thrill that we're playing against the best teams in the country at the SECs," Bae said. "I feel like we have a really good chance. I'm more excited about the match play than the stroke play because we play stroke play at almost every tournament.
"I know that we have to make stroke play first, but I have full confidence in every one of my UGA teammates that we'll be able to qualify for match play," Bae added.
Following 54 holes of stroke play qualifying on Wednesday through Friday, the top eight teams will advance to a bracketed match play competition. The quarterfinals and semifinals will be Saturday and the championship match will be Sunday, with live coverage on the SEC Network from 8:30 a.m.-1:00 p.m. ET.
"I'm definitely really excited because SECs is always one of the biggest events we have," Hung said. "Everyone has practiced so hard to get ready. I think Greystone is my type of course. We don't play it that long, around 6,300 yards, and short irons are my strength. Also, I definitely took some notes in my yardage book the two times I've played there so in practice I've been focusing on the yardages I need to prepare for during the tournament."
Georgia's Lineup
1. Jenny Bae – 5-3; Sr.; Suwanee, Ga.; Collins Hill High School
• Participated in 2022 ANWA
• Invited to Curtis Cup practice session by USGA
• Reached the round of 16 at 2021 U.S. Women's Am
• Won 2021 Georgia Am & Open
2. Jo Hua Hung – 5-4; Sr.; New Taipei City, Taiwan; Chih Ping Senior High School
• Leads team with 13 POB rounds
• Participated in the 2021 U.S. Women's Open
• Named to SEC Academic Honor Roll in both 2020 & 2021
• Tabbed SEC All-Freshman in 2019
3. Caterina Don – 5-6; Jr.; Pinerolo, Italy; Istituto Maria Immacolata in Scuola Paritaria DM
• Notched three top-10 finishes in five tourneys this spring
• Participated in the 2020 U.S. Women's Open
• Made the cut at the ANWA in both 2019 & 2021
• Helped lead Italy to 2018 World Junior Girls' Team Championship
4. LoraLie Cowart – 5-4; Fr.; Carrollton, Ga.; Carrollton High School
• Missed fall due to a wrist injury
• UGA's top finisher at the Liz Murphey, tying for 8th
• Tabbed AJGA All-America in 2020
• Medalist at the 2020 National HS Golf Association Invitational
5. Candice Mahé – 5-8; Jr.; Gourin, France; Lycee Sainte Jeanne D'Arc
• Began the spring with a runner-up showing at the Lady Bulldog
• Participated in the 2021 ANWA
• Gold medalist in the co-ed field at the 2019 Spirit International
• Won the 2019 Spanish Ladies Am
---
T&F: Kyle Garland Named SEC Athlete Of The Week
Georgia decathlete Kyle Garland has been tabbed the Southeastern Conference Men's Field Athlete of the Week following his performance at the Tennessee Relays, according to a league announcement Tuesday.
This marks the first outdoor weekly honor for Garland, a native of Philadelphia, Pa. The 2021 and 2022 NCAA indoor runner-up in the heptathlon joins Elena Kulichenko (Women's Freshman) and Matthew Boling (Men's Runner) as SEC weekly award winners for Georgia so far this season.
Garland posted five personal bests in his 10 events to score an NCAA leading 8,133 points to be the top collegiate finisher (second overall) in the decathlon at the Tennessee Relays. His score, which ranks No. 3 on this year's world list, featured the 10th-best 110-meter hurdle time (13.91) in school history.
Up Next: The Bulldogs will take a contingent to Gainesville, Fla., for the Tom Jones Memorial (April 15-16).
---
Jump To Comments