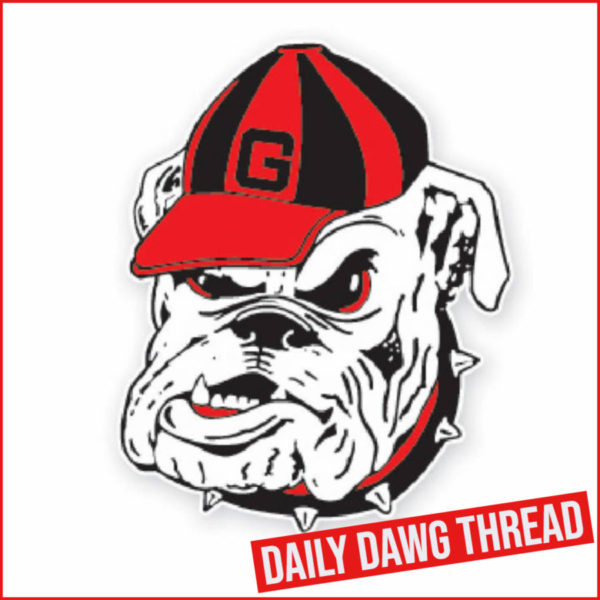 ---
BASEBALL: UGA Begins Series with TAMU Today at Foley
The 12th-ranked Georgia Bulldogs (25-8, 8-4 SEC) play host to Texas A&M (20-12, 6-6 SEC) starting Thursday night at Foley Field. Game times are 6 pm on Thursday and Friday with Saturday's contest at 4 p.m. The entire series will be on SECN+ and be available on the Georgia Bulldog Sports Network.
The Bulldogs are 17-2 at home this season while the Aggies are 6-3 on the road. Both teams notched midweek victories. Georgia earned a top 10 RPI win at Kennesaw State, outlasting the Owls 17-15. The Aggies had a 5-3 win over Texas A&M-Corpus Christi Tuesday.
For the second straight week, Georgia will be without junior ace RHP Jonathan Cannon (6-1, 1.71 ERA) as he rests a muscle strain. The Bulldog rotation will feature junior RHP Nolan Crisp (0-0, 4.64 ERA) getting his third SEC start in as many weeks followed by sophomore LHP Luke Wagner (5-1, 5.01 ERA) and sophomore LHP Liam Sullivan (3-1, 3.57 ERA). Sullivan returned to action last week at USC where he was on a pitch count and earned a victory. He missed the first three SEC series to rest a sore arm. Also, before the KSU game last night, Ike Cousins head baseball coach Scott Stricklin announced that Bulldog graduate SS Cole Tate (stress fracture in leg) will be out several weeks. Tate is the team's second leading hitter at .331-2-16. Redshirt senior utility infielder Josh McAllister (.308-3-24) will take over at shortstop. He has started 29 games this year with 22 at third base, five at shortstop and two at second base.
Georgia sophomore C/DH Corey Collins (.321-9-28) leads the team with eight home runs while graduate CF Ben Anderson (.319-6-20, .458 OB%) and sophomore 1B/3B Parks Harber (.287-6-31) are next with six apiece. Last season, Collins hit eight, Harber had three while Anderson had seven for his career entering 2022. Anderson has reached base safely in 31 consecutive games. Graduate LF Connor Tate (.358-5-32) leads the team in batting and ranks among the conference leaders with a .395 average in SEC games. He has a team-best 16 multi-hit games. Harber, who batted .500 (8-for-16) in four games last week, had a record streak of reaching back in 10 consecutive plate appearances end this past Tuesday at KSU. During that stretch, he went 7-for-7 with three walks. He has a career-best eight game hitting streak while senior second baseman Cory Acton (.250-1-18) has reached base in 14 straight games.
Georgia is batting .295 with 41 home runs while posting a 5.15 ERA and a .975 fielding percentage. This past weekend at USC, Georgia won a road series despite not having ace RHP Jonathan Cannon. Georgia captured the opener 3-2, dropped game two 13-7, and claimed the series with a 13-9 victory in the finale. Senior RHP Jack Gowen (1-0, 1.89 ERA, 5 SV) picked up a pair of saves in the USC series. Overall last week, he made three appearances for a total of 5.2 innings, allowing one run on three hits with no walks and 10 strikeouts. In SEC action, he is 1-0 with a 2.00 ERA and three saves in five appearances. The Aggies are coming off an SEC home series win over Kentucky.
The Aggies rotation will consist of sophomore RHP Nathan Dettmer (2-2, 4.24 ERA) on Thursday plus junior RHP Micah Dallas (4-1, 3.99 ERA) for either game two or three and TBA for the other. The Aggies are batting .282 with 32 home runs while posting a 4.37 ERA and a .972 fielding percentage under coach Jim Scholssnagle. Graduate transfer OF Dylan Rock (.345-8-26) and sophomore 1B Jack Moss (.383-4-26) headline the offense. In league play, Rock is batting .400-6-14.
Series History: Georgia did not face Texas A&M until the Aggies joined the SEC in 2013. Texas A&M holds an 11-6 edge including winning a series in College Station last year 2-1. Georgia has won both series in Athens 2-1 in 2016 and 2018. A series win would give Georgia 10 conference victories at the midpoint of SEC play for the second time in the last 12 years (also 10-5 in 2019).
Probable Pitching Matchup: UGA vs. Texas A&M
G34 #11 Nolan Crisp (0-0, 4.64, RHP, RJr.) vs. #35 Nathan Dettmer (2-2, 4.24, RHP, So.)
G35 #27 Luke Wagner (5-1, 5.01, LHP, So.) vs. #34 Micah Dallas (4-1, 3.99, RHP, Jr.) or TBA
G36 #14 Liam Sllivan (3-1, 3.57, LHP, So.) vs. #34 Micah Dallas (4-1, 3.99, RHP, Jr.) or TBA
LiveStats Link: https://georgiadogs.com/sidearmstats/baseball/summary
Georgia Baseball Radio Links/TV Stream
Georgia Bulldog Sports Network (Announcers: David Johnston; Jeff Dantzler pending Georgia's NCAA Women's Basketball Tournament run)
Free audio streaming of all Georgia Bulldogs games can be heard using the Gameday LIVE app.
Optimized for iOS7+ and Android 4.0+, Georgiadogs.com Gameday LIVE is now available for both smartphone and tablet in App Store and Google Play marketplaces. Georgiadogs.com Gameday LIVE is the official mobile application of Georgia athletics. Get the app here: georgiadogs.com/wireless/.

Thursday Pregame Radio Show at 5:40 pm ET: https://georgiadogs.com/watch/?Live=4165&type=Live
Friday Pregame Radio Show at 5:40 pm ET: https://georgiadogs.com/watch/?Live=4166&type=Live
---
WGOLF: Georgia Opens The SEC Golf Championships in Eleventh
Georgia posted an 11-over 299 in Wednesday's opening round of the SEC Women's Golf Championships at Greystone Golf & Country Club, placing the No. 27-ranked Bulldogs tied with No. 11 Texas A&M in eighth place on the team leaderboard.
"We've got ourselves in a great position," head coach Josh Brewer said. "Day Two is always our day. I don't know what it is, but it just sort of happens."
Statistically, the Bulldogs have shot more than four-and-a-half strokes lower in round two of tournaments this season than they have in rounds one or three.
"I'm excited about where we're at and what the next two days will hold," Brewer said. "Tomorrow is moving day. You just need to put yourself in position where Friday you're in a good spot. Everyone is going to be a little bit anxious and nervous on Friday, which is a good thing."
The field will play 36 more holes of stroke play on Thursday and Friday before a cut to eight teams for the match play portion of the tournament on Saturday and Sunday to determine the SEC Champion.
Jo Hua Hung led Georgia on Wednesday with an even-par 72, her team-leading 14th par-or-better tally in 27 rounds this season. Hung is tied for eighth in the individual field, five shots off the pace of Florida's Marina Escobar Dominto.
"Actually, I'm really happy about how I played today," Hung said. "I just told myself to be disciplined for each shot, especially the shots into the greens. We had really windy conditions; the same as when we played the Darius Rucker a month ago. If I had a wedge in my hand, I tried to be aggressive and get it close and make birdies. If I had a long iron shot, I would tell myself to hit it to the center of the green and two-putt and get out of there."
Hung was consistent from start to finish. She mixed 14 pars with a pair of birdies and a pair of bogeys.
"(Jo) playing the U.S. Open last year helped," Brewer said. "Today was a very U.S. Open-like day where you just had to keep it in play and try to make a bunch of pars and put yourself in good position on the leaderboard. For her sake, I hope it stays windy and firm because if it does, she'll be in a great position all week."
Georgia teed off from No. 10 and played the back side of the layout first.
Both of Hung's birdies came on par-5s, first at the 519-yard No. 11, her second hole, and then again at the 506-yard No. 3, her 12th. A solid approach shot at No. 3 put Hung less than five feet of the hole, where her putt pushed her to 1-under on the day. She remained in red numbers until a bogey at No. 9.
"For the par-5s, I can never reach the green in two, so I always have around 80-90 yards to the pin," Hung said. "That's my strength. That helped me get my two birdies today."
The Bulldogs' additional counting scores were a 74 from Caterina Don, a 75 from Jenny Bae and a 77 from LoraLie Cowart. On the individual leaderboard, Don is tied for 22nd, Bae is tied for 42nd, Cowart is tied for 49th and Candice Mahé, who shot 80 on Wednesday, is tied for 64th.
"Our biggest goal is to find a way to make it to Sunday," Hung said. "I know saw a lot of good golf from my teammates out on the course. I know Caterina made a lot of great putts on the back nine. We need to keep doing the same thing and make it into match play."
No. 20 Auburn shot even-par 288 to grab the first-round lead by a stroke over No. 3 South Carolina and No. 10 Florida. No. 14 LSU is fourth at 291, followed by No. 23 Ole Miss at 292, No. 19 Arkansas at 296, Vanderbilt at 298, the Bulldogs and Aggies at 299, No. 22 Kentucky at 300, No. 9 Alabama at 302, Mississippi State and Tennessee both at 305 and Missouri at 306.
Georgia will be paired with Vanderbilt and Texas A&M for Thursday's second round. The Bulldogs, Commodores and Aggies will be the first three teams on the course, teeing off beginning at 9:00 a.m. ET. Live scoring is available via golfstat.com.
"I'd rather have the last time, truthfully, because that would mean we're leading," Brewer said. "If not, you'd love to have the first one and get out there on fresh greens and get off and running and get a good pace set. It also allows you to get some rest once your day ends."
---
MBB: Dawgs Will Compete in 2022 Sunshine Slam
The first season of the Mike White era will include Georgia taking part in the 2022 Sunshine Slam during Thanksgiving week. The Bulldogs will play in the event's "Beach Bracket" along with UAB, South Florida and Saint Joseph's on Nov. 21-22 at the Daytona Beach Ocean Center.
The tournament will feature four games on each day. Reserved seat tickets will be $50 per day and good for admission to all four games on the 21st and 22nd. Donors to the UGA Men's Basketball Fund will be able to request tickets in the Georgia block during the renewal process for the upcoming season in mid-July.
The event will also include an "Ocean Bracket" featuring Albany, Austin Peay, Bucknell and Presbyterian. Each bracket will operate as a separate tournament, with semifinals on Monday, Nov. 21 and championship/consolation games on Tuesday, Nov. 22. Each day will feature two afternoon games and two evening contests. Game times and matchups will be announced at a later date.
In addition to the games in Daytona Beach, one team from the "Ocean Bracket" will play a game against Georgia at Stegeman Coliseum during the 2022-23 season.
White, who has averaged more than 22 wins per year in 11 seasons as head coach at Florida and Louisiana Tech, was named the Bulldogs' head coach on March 13. White's teams have advanced to postseason competition during nine of 10 possible seasons and were also a consensus pick to earn a bid to the 2020 NCAA Tournament before it was canceled.
---
SOFTBALL: Georgia (7-5 SEC) at Missouri (4-7 SEC) This Week
Dates: April 14-16, 2022
First Pitch Times:
Thursday – 6 p.m., EDT
Friday – 1 p.m., EDT
Saturday – 6 p.m., EDT
Location: Columbia, Mo.
Stadium: Mizzou Softball Stadium
Media Information
Streaming: SEC Network+ (Thursday)
TV: SEC Network (Friday) // ESPN2 (Saturday)
Play-by-play: Mark Neely
Analysis: Amanda Scarborough
Live Stats: GeorgiaDogs.com
Twitter Updates: @UGAsoftball
Complete Game Notes Attached
No. 14/13 Georgia softball begins the second half of Southeastern Conference play this weekend with a three-game series at Missouri. The series begins Thursday at 6 p.m., ET, at the Mizzou Softball Stadium.
Games two and three of the series will air nationally on the networks of ESPN. Friday's 1 p.m., ET, matinee will air on SEC Network. Saturday's series finale is set for ESPN2 at 6 p.m., ET, live from Columbia.
Follow the Bulldogs
» Thursday's game will stream live on SEC Network+.
» Friday and Saturday's games will air live on SEC Network and ESPN2, respectively. Mark Neely (play-by-play) and Amanda Scarborough (analysis) will be on the call. The games will also be streamed live on ESPN.com and the ESPN app.
» Live stat links can be found on the softball schedule at GeorgiaDogs.com.
» Live Twitter updates will be available on the official Twitter page of Georgia softball, @UGAsoftball.
Photos From Last Weekends Series with Tennessee
Watch a fullscreen slideshow
HERE.
Series History
» Georgia leads the all-time series 12-9
» Since Missouri joined the league, Georgia leads the series 11-7
» The first three meetings in the series were all on neutral sites including a meeting in OKC in 2009
» The Bulldogs are 5-4 all-time in Columbia; Georgia lost the most recent series against the Tigers on the road in 2019
» In six series against Missouri, Georgia is 4-2
» Last season, the Tigers won the series opener, but Georgia rebounded to take the series in Athens
A Look at What's Ahead
The Bulldogs return home to host five-straight beginning April 20 with a midweek contest against USC Upstate. First pitch against the Spartans is set for 6 p.m. at Jack Turner Stadium. LSU comes to Athens for a three-game series beginning next Friday, April 22.
Let's Recap
Georgia earned its third SEC series victory of the season, taking down No. 12 Tennessee at home over the weekend. Georgia took game one of the series, 8-2, behind a complete-game outing from Madison Kerpics. Tennessee capitalized on Bulldog errors to take game two 11-5. The Bulldogs' offense came out strong in the finale, putting up 12 runs on 13 hits. Both Sydney Kuma and Lacey Fincher each hit two home runs in the game, combining for seven RBI and seven runs scored. The Bulldogs hit seven home runs against the Lady Vols in the series.
---
EQ: Georgia's Pursues Eighth National Title
2022 NCEA National Championship
Location: Ocala, Fla.
Site: Ocala World Equestrian Center
Thursday Dual Discipline Quarterfinals
8:30a.m. ET – #1 Oklahoma State/#8 Fresno State and #4 TCU/#5 Georgia
2:30p.m. ET – #2 Auburn/#7 SMU and #3 Texas A&M/#6 Baylor
Friday Dual Discipline Semifinals
2 p.m. ET
Saturday Dual Discipline Finals
12 p.m. ET
National Championship Seeding – Dual Discipline
Oklahoma State
Auburn
Texas A&M
TCU
Georgia
Baylor
SMU
Fresno State
HOW TO FOLLOW
Live Stream: https://gado.gs/956
Live Scoring: https://gado.gs/958
Live Tweeting: @UGAEquestrian
FAN INFORMATION
NCEA Tournament Central: https://gado.gs/95a
2022 Nationals Fan Guide: https://gado.gs/952
Dual Discipline Bracket: https://gado.gs/950
Digital Program: https://gado.gs/954
Media Guide: https://gado.gs/8fa
Notes: https://gado.gs/95u
The No. 5 Georgia equestrian team travels to the 2022 NCEA Championship in Ocala, Florida at the World Equestrian Center. The national meet is set for April 14-16.
The Bulldogs seek to claim their eighth national title in back-to-back years. Fifth-ranked Georgia begins competition against No. 4 TCU. This marks the first time the Bulldogs and Horned Frogs meet this season and ninth time overall. Georgia leads the series over TCU, 5-3.
The Field
For the NCEA Championship, Oklahoma State has received the No. 1 seed with Auburn checking in at No. 2, followed by Texas A&M at No. 3, and TCU at No. 4.
Georgia sits at No. 5 with Baylor seeded at No. 6, SMU at No. 7, and Fresno State at No. 8.
---
Jump To Comments